There's a lot of preparation that goes into the move from your childhood home to the campus of a large school like the University of Michigan.
There's a dorm room that needs to be decked out. There's the new planners, notebooks, and various shades of highlighter to be procured. And, of course, there's a least a little bit of maize-and-blue apparel to be purchased for football Saturdays and other campus events.
But what about your smart phone?
With a new campus lifestyle, new responsibilities, and a ton of new freedom, you'll need apps that serve different needs and functions.
Here are 21 that will help you stay healthy, on budget, and productive during your first glorious semester of college.
First, download this
If you only download one app after reading this blog post, make it the official University of Michigan App, available on iOS and Android. It's an invaluable tool that allows you to do a variety of student and campus tasks, including check dining hall menus, track campus busses, send documents to mobile printing stations, browse classes, and more. Do not leave home without it!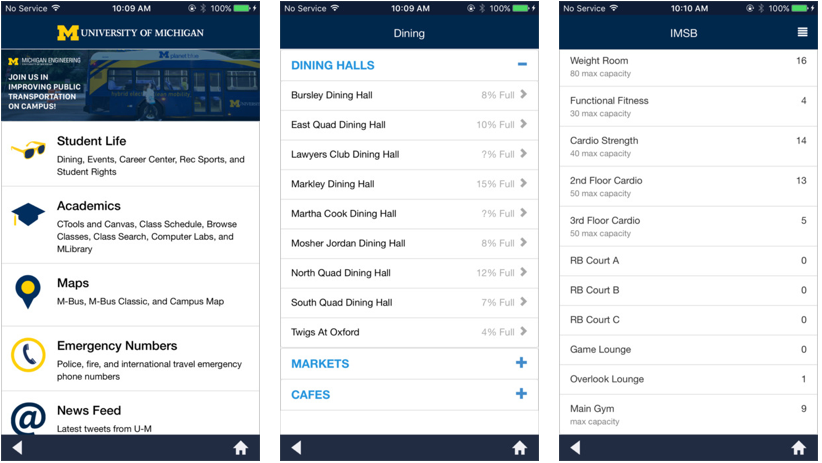 Stay Productive
College isn't just about classes. It's about campus organizations and events. It's about fostering a vibrant social life. It's about exploring your passion and making sure you don't miss the deadline on your term paper.
Evernote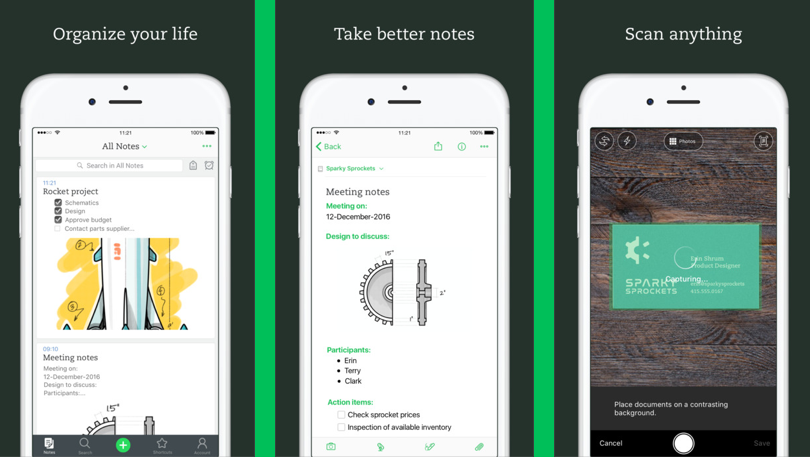 This is the go-to app for taking notes, creating to-do lists, and organizing things you find online. And with easy syncing between devices, this could be a great option for the busy college student.
Todoist
A streamlined task management app, Todoist allows you to break down complex tasks – like say, that group engineering project – into bite-size to-dos that you can organize and check off when complete.
Dropbox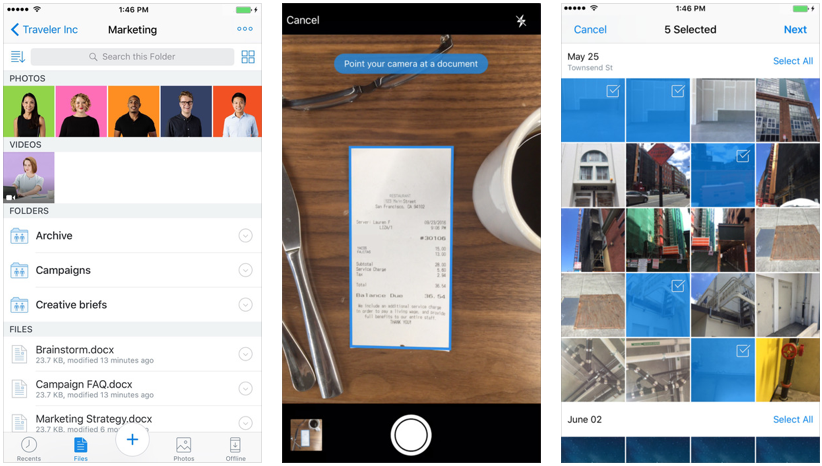 Chances are good that this one's already on your phone. Apple didn't dub this an "Essential" app for nothing. It's one of the best ways to share docs between devices and collaborators – perfect for group projects or campus organizations.
Google Drive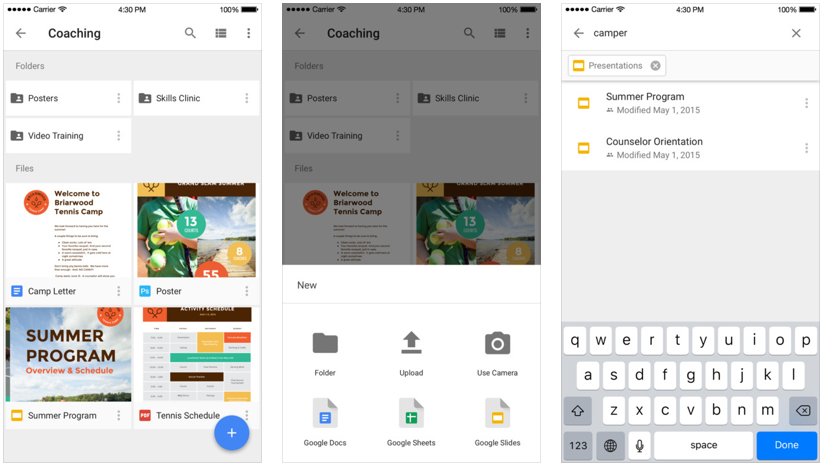 If you're a Google user (and who isn't?), this is a must for quickly accessing those docs and spreadsheets and sharing them with others.
myHomework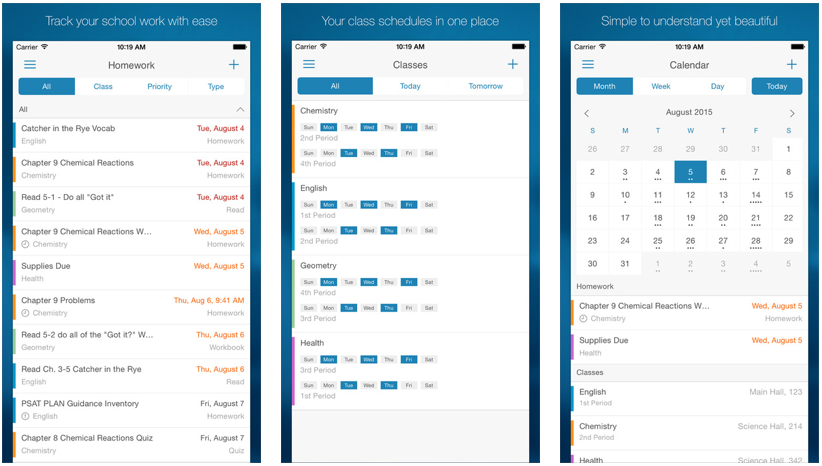 If you're still using a physical planner, this may be the gateway app you need to bring you into the fold. Specially designed for student productivity, this app helps you keep track of your class schedule, assignments, and other school-related to-dos.
Stay on budget
Moving to campus but worried about where you're going to park your new Range Rover HSE? Yeah, probably not. If you're like most students, resources can get pretty tight over the next four years. Some of these apps might help you avoid the need to sell your bodily fluids.
Mint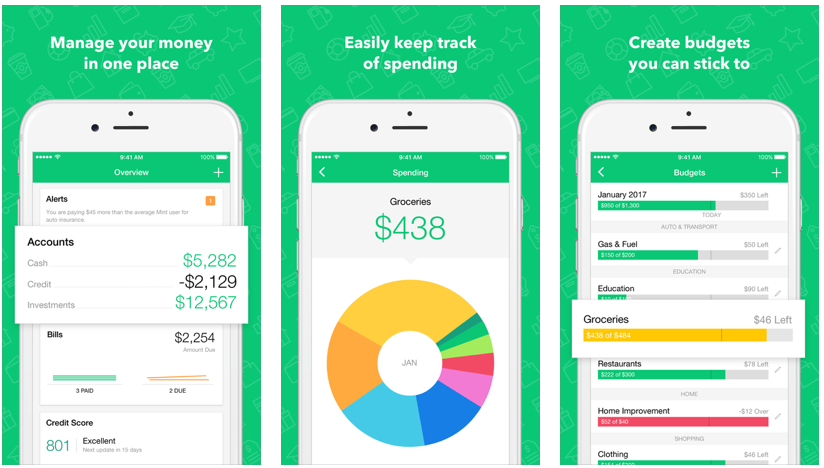 Budgeting is key – income comes in (hopefully) and expenses go out. When it comes to budgeting apps, Mint is solid. Directly connect and sync with your bank and credit accounts, track your spending, and adjust your lifestyle to keep your finances on track.
Chegg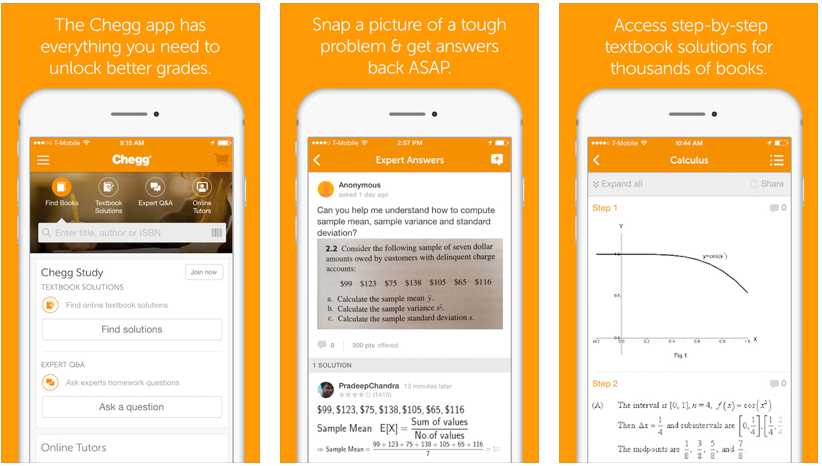 One of the first shocks to the system upon entering college is going to the bookstore and seeing the prices. It can be downright disturbing. This app can save you money on textbooks by connecting you to rental opportunities.
Amazon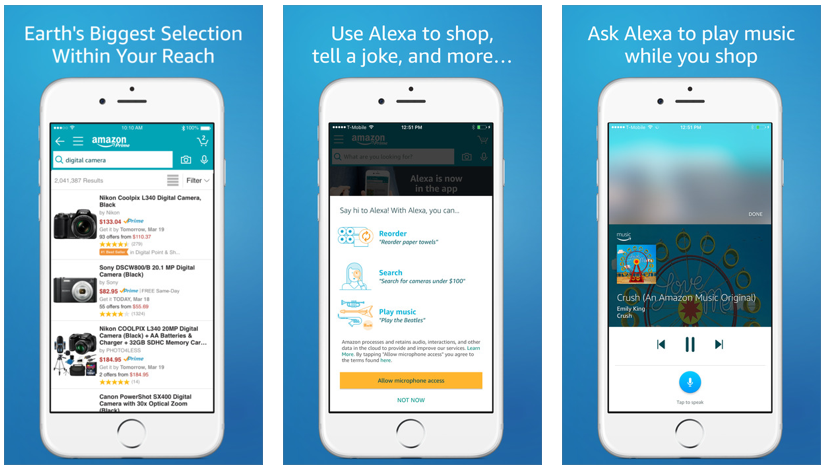 Find stuff you need for cheaper and have it shipped to your residence hall. You already know this, but be careful. It's easy to fall down that Amazon black hole of impulse and regret.
Uber / Shipt / TaskRabbit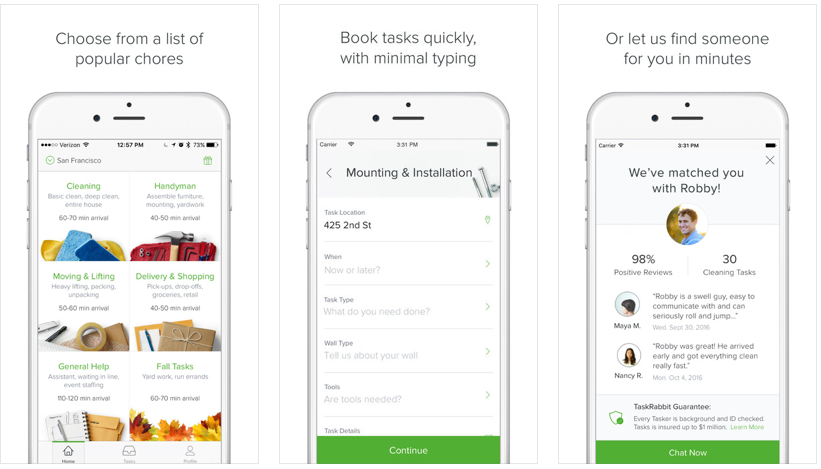 Side hustles are the new part-time jobs, and with a college student's unpredictable schedule, apps like these might be one of the best ways to make a little extra cash in your free time.
Venmo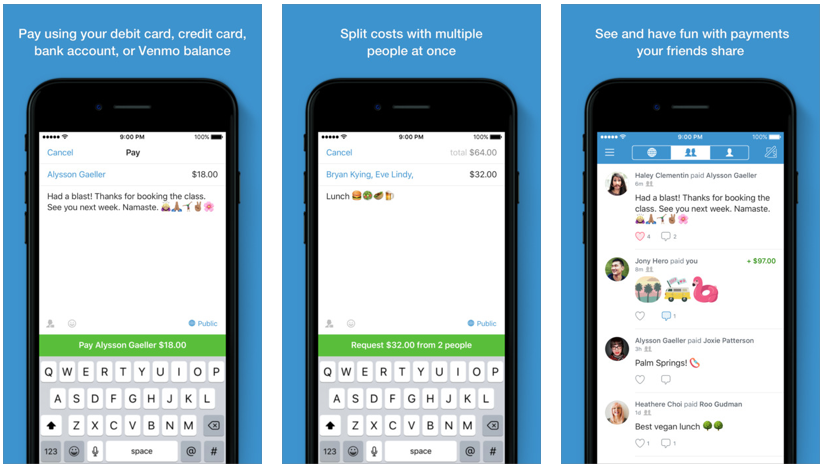 Ok, so this digital payment app isn't really going to save you money or help you stay on budget, but you'll probably need it. No one wants to use cash to split the cost of a pizza and cheesy bread among five hall mates at 1:30 a.m.
Stay healthy
Although the notorious "Freshman 15" is largely a college myth (whew!), it will be important to keep your mind and body in tip-top shape as you take on tough classes, a busy schedule, and the cramped living quarters of a university residence hall.
MyFitnessPal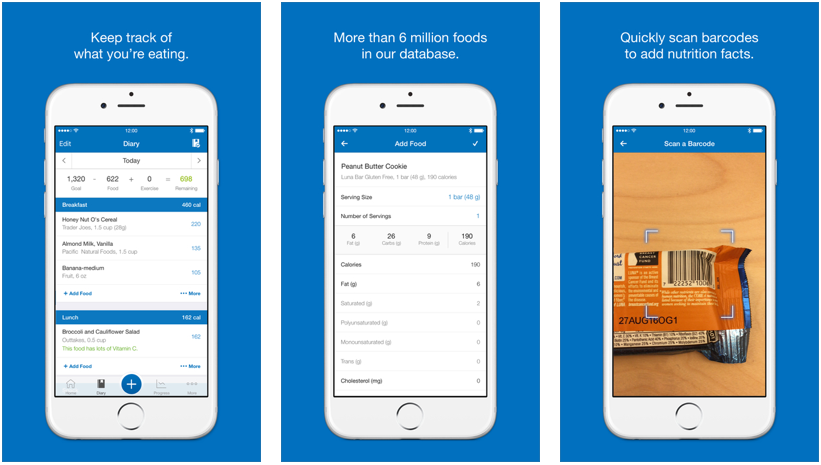 An app with a dedicated following, this calorie and fitness tracker allows you to easily enter what you eat and what you do to ensure you're meeting your health goals. It syncs seamlessly with other apps and fitness devices, too.
Headspace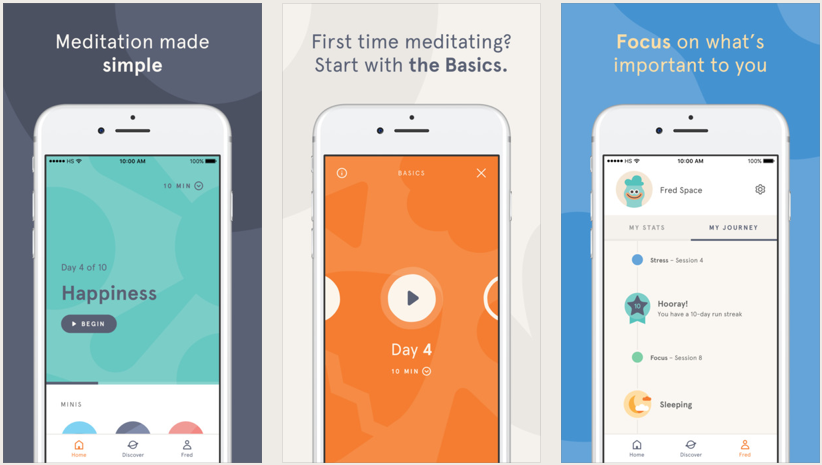 The positive effects of meditation – improved health, improved productivity, greater happiness – have been well established. This app provides guided sessions to help you improve mindfulness, reduce stress and anxiety, and even sleep better.
Sleep Cycle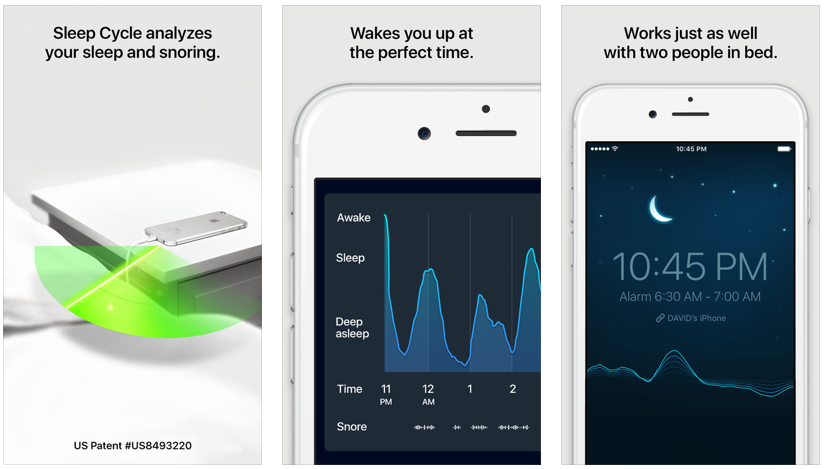 Speaking of sleep, experts say that younger adults should get 7-9 hours every night. Not doing so can hurt concentration, lower your immune function, and even lead to weight gain. Sleep Cycle helps to analyze your sleep and strategically wakes you up while you're in the lightest sleep phase.
Runkeeper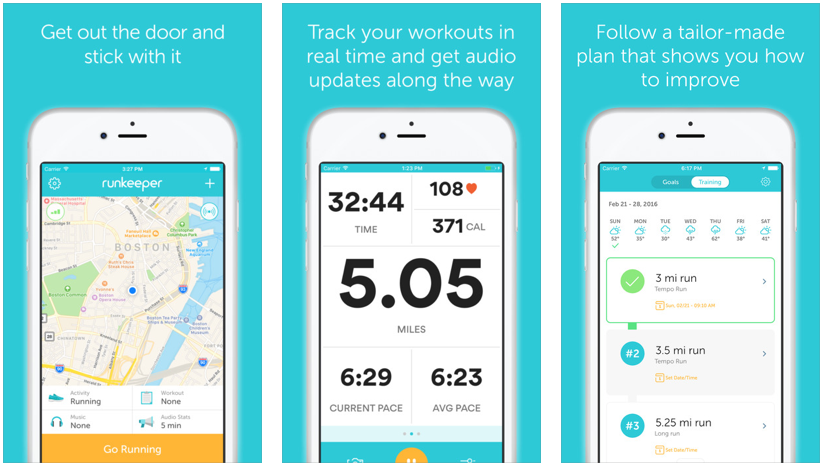 Campus is a great place for a jog, and this tracker helps you set goals, map your routes, and even start your own running group.
Pokemon Go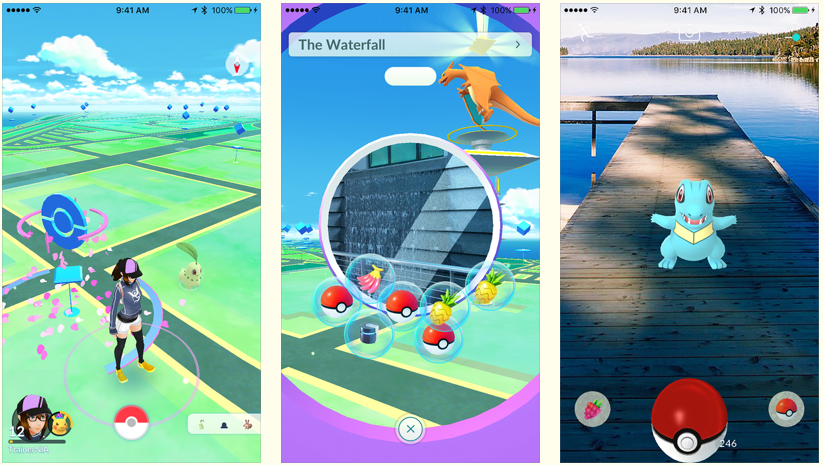 Ok, so hear us out on this one. Yes, the Pokemon Go craze is mostly over. That being said, campus remains a hotbed of Pokestops and Gyms, and its walkable nature is perfect for the game. Fire up the app and have some fun! Trust us, you won't be the only one.
Stay on the dean's list
You're a Michigan Wolverine, one of the "Leaders and Best," so you already know a bit about academic success. But that doesn't mean you can't do it even better or more efficiently.
EasyBib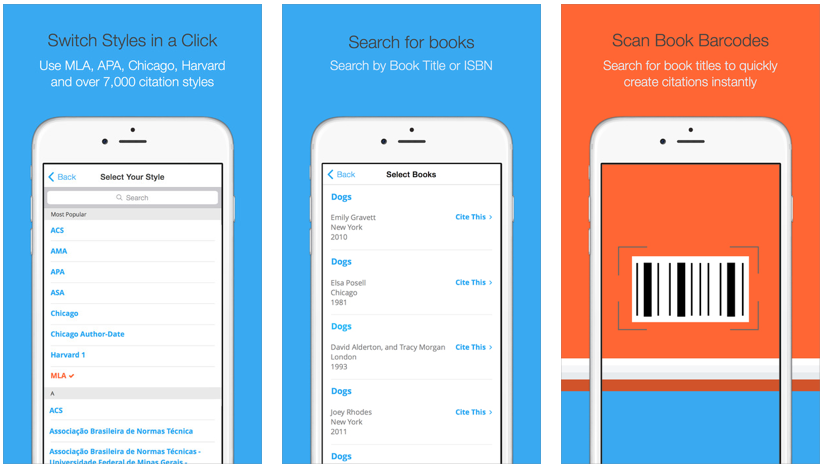 If there's one certainty about the courses you'll take over the next four years, it's that you'll be writing a lot of research papers. That means citing sources, which also means a big headache. This app curbs the frustration by allowing you to scan a book's barcode and then spitting out a citation in a variety of styles (MLA, APA, etc.) to meet your needs.
Quizlet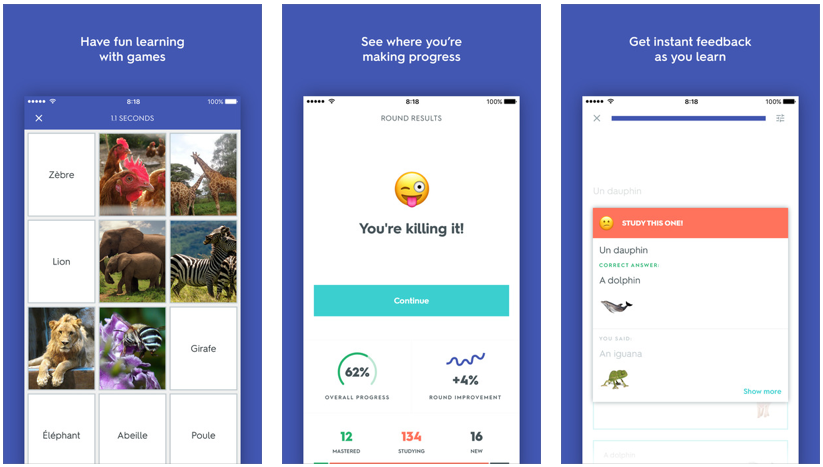 Studying for a term-heavy anatomy exam? Need to know all the significant battles in the War of 1812? Working on verb conjugations for your Intro to German course? Quizlet lets you create your own flashcards or choose from a bunch already in the app. You can even divide and conquer by sharing flashcards with others in your study group.
CliffsNotes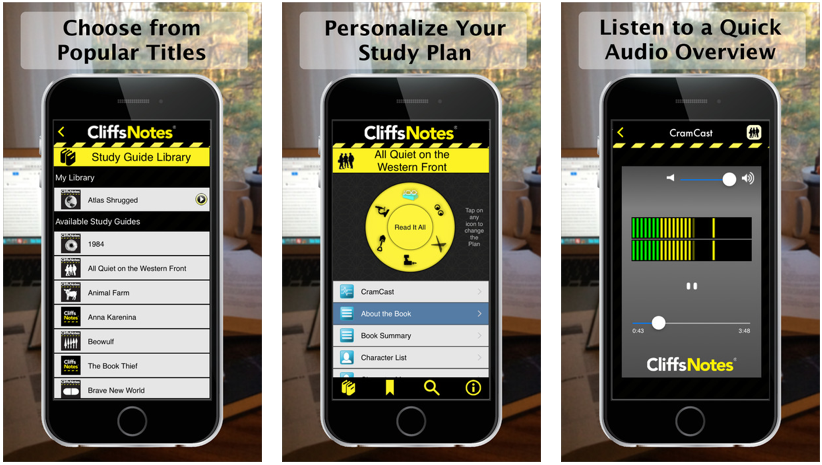 Not just for slackers who didn't do the readings, the CliffsNotes app is great when you need a quick refresher of a classic lit title. You can also take quizzes or listen to short audio overviews, and it's free.
Focus Timer
Half of the battle when it comes to studying is tuning out all of the distractions. This app helps you do just that by setting work periods and breaks and then tracking how you do. It's a perfect tool if you're into the Pomodoro Technique for boosting productivity.
Office Lens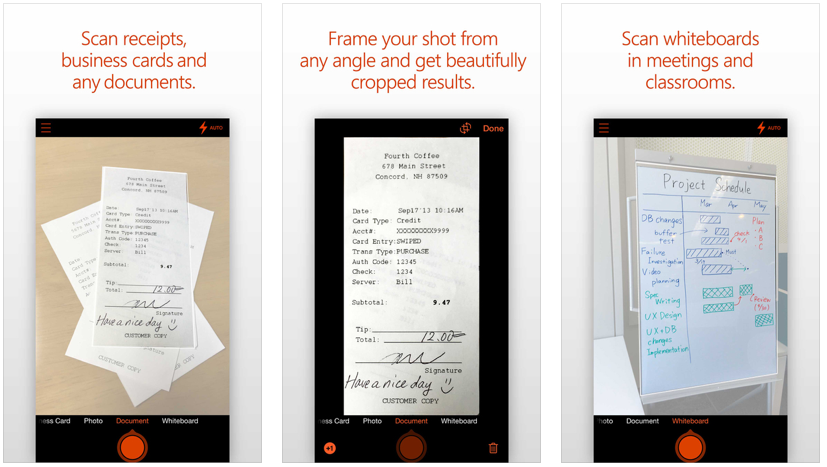 This tool allows you to take pictures of physical notes – say, for example, those written on a whiteboard during a brainstorming session – and transform them into editable Word and PowerPoint files.
---
That's it! Download a few or more of these and you'll be just a little more prepared to take on the rigors of college.
Now, if you could just find some twin XL sheets…