This article has been updated from a post originally published Jan 4, 2019.
If you're reading this blog, you probably already know that the University of Michigan is a pretty amazing place. But when making that important decision on whether to enroll, you really need to experience the university firsthand.
You need to walk the campus. You need to meet some people. You need to find the nearest burrito place.
That's why registering for Campus Day, our day-long sneak peek into what your life would be like as a Wolverine, is critical to making that final decision.
If you're an admitted student, here are five reasons to sign up today:
1. You get to check out campus
A huge highlight of Campus Day is a walking tour of all the places of interest on campus.
Sure, you'll get a lot of fun U-M facts along the way, but you'll also get a sense of where you might take classes, where you'll lay out a blanket with friends for an outdoor study session on a warm afternoon, or where you'll consume alarming quantities of breakfast cereal.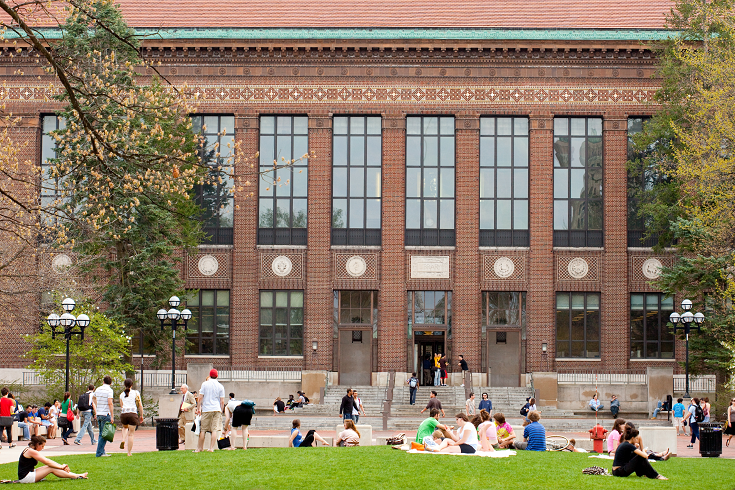 2. You get to connect with U-M students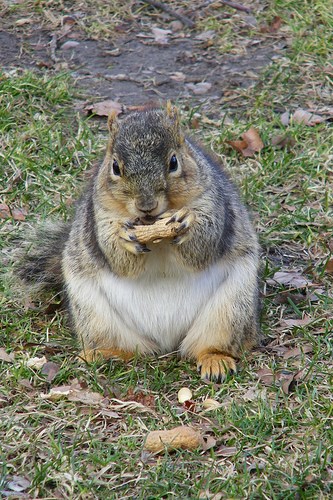 Worried about going blind with a roommate? How about balancing coursework with all the fun Ann Arbor has to offer? Or maybe just curious about why the squirrels here are so portly?  
There's no better source of information than folks who were in your same position a year or two ago. During Campus Day, you'll get the chance to ask questions on any aspect of the college experience during a student Q&A panel.
3. You get info on your school or college
Up until this point, most of what you've learned about U-M is probably focused on the institution as a whole, but the day-to-day adventures of a music major are vastly different than a student in aerospace engineering.
Campus Day is the perfect opportunity to take a closer look at what your experience will be like.
The entire afternoon is devoted to spending time in your particular unit. Our undergraduate schools and colleges offer robust programs that include specialized tours, discussions with faculty and students, and even the chance to sit in on a class session.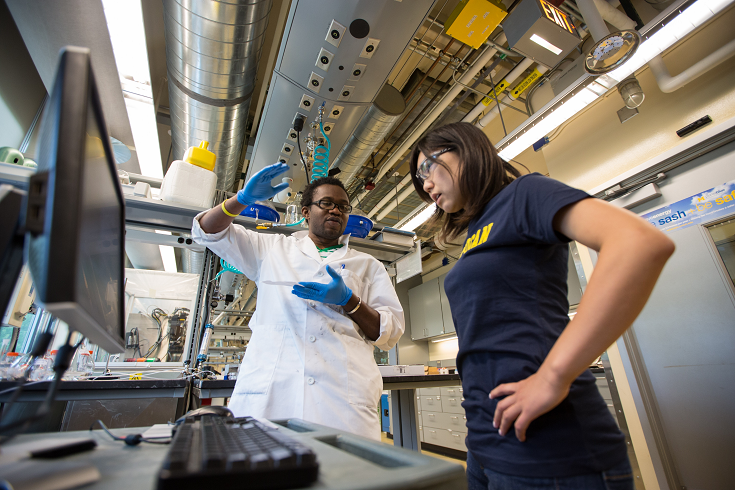 4. You get to sample award-winning dining
First, forget everything you think you know about cafeteria dining. At Campus Day, you'll get a taste of the Michigan Dining experience when you have lunch in one of our residence halls.
Aside from operating an Instagram account that is both mouth-watering and hilarious (check it out), Michigan Dining provides an array of meal options that is so extensive and so diverse and so focused on healthy, fresh, and local food, it borders on the ridiculous. There's even a Kosher-certified menu and a menu for allergies and special diets.
Just look at what was on a recent dinner menu in Bursley Hall: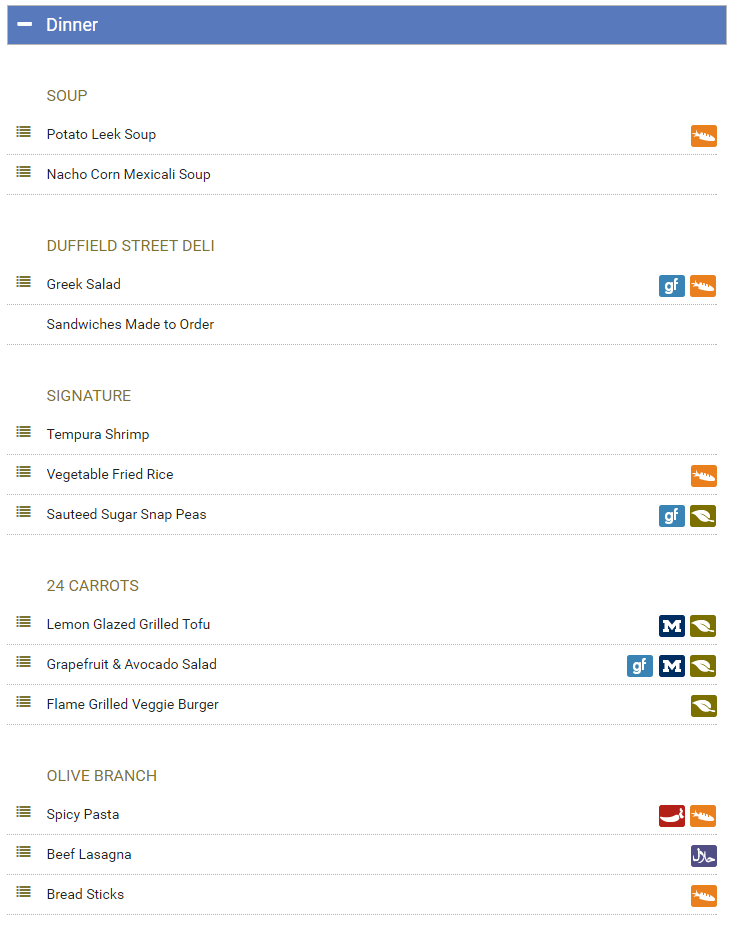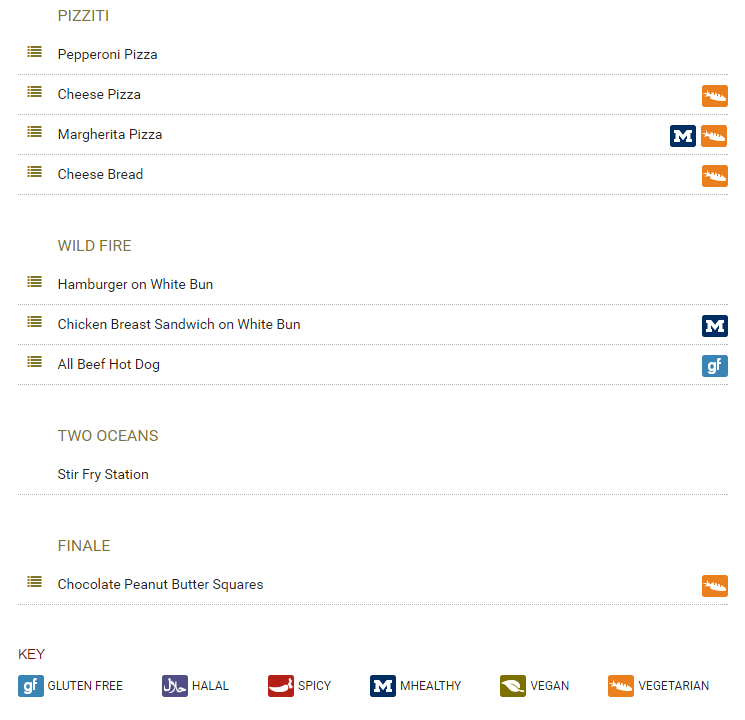 5. You get to have fun
Campus Day is fun, plain and simple. You get to take a day off of school to learn the fight song, hang out on a college campus, and daydream about what life will be like in a few short months.
You'll get to know some of our student Campus Day Leaders (pictured below is last year's team in their "professional" pose), meet some of your fellow #Victors2023, and hopefully start to see the University of Michigan as the place you can call home.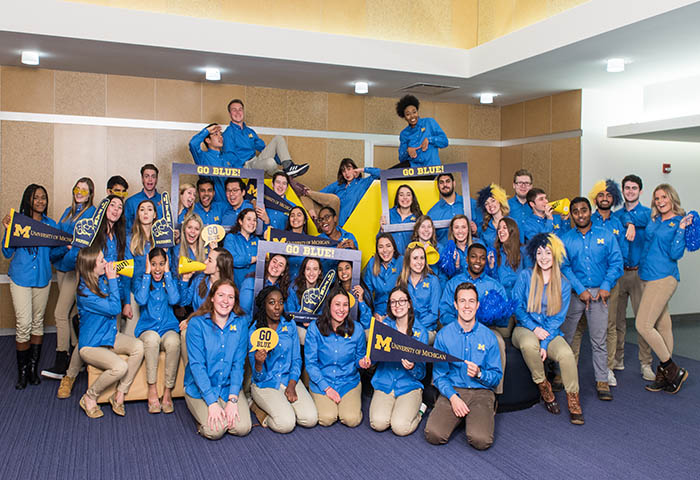 To register for future Campus Day events, please visit our Admissions site.