With an acceptance letter in hand, you may think that the final few months of senior year will be smooth sailing. Time to put your feet up, relax, and start browsing shower caddies on Amazon, right?
We all know "senioritis" is a thing. You're probably deep in the throes of it right now, and that's okay.
But finding that balance of finishing high school strong and enjoying all facets of your senior-year social life is crucial to joining the Leaders and Best.
"While a vast majority of our students are able to maintain a healthy and productive balance of school and social life, there are several hundred each year who let their grades decline once they have that admit letter in hand," wrote Melissa Purdy, assistant director in the U-M Office of Undergraduate Admissions, in a blog post last year.
"And for these students, things can get a bit more complicated."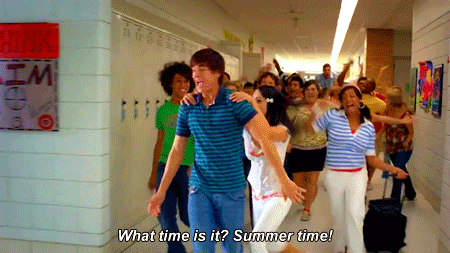 Keep your grades on point
Colleges expect you to maintain the level of academic and personal success demonstrated in your application throughout the remainder of senior year, according to Martha C. Merrill, former dean of admission and financial aid at Connecticut College.
"If you can't maintain that level of success during your senior year, you cast doubt on your ability to succeed in college," Merrill wrote.
In fact, most colleges and universities require a strong finish as part of the admissions offer.
At U-M, all incoming freshman are required to submit a final high school transcript once they graduate. If grades from senior year include an F, a D, or three or more Cs, the student's admission is reassessed by a university grade review committee. The committee takes another look at the grades, as well as a written explanation that the incoming student is required to provide.
While rare, this review process results in a number of students every year having their admission rescinded. They often receive this news in June or July when it's too late to apply anywhere else.
Ouch.
Avoid the drama
Your senior year social calendar may be filling up fast. There's prom. There's graduation parties. Maybe a Spring Break or senior trip.
These milestone events are a huge part of what makes your senior year special. You should definitely have fun, cut loose, and celebrate.
But do so in a way that wouldn't upset your grandma – or your admissions counselor.
According to past surveys from the National Association of College Admissions Counseling, disciplinary actions – which can include school-related issues, such as cheating, or legal issues, such as drug or alcohol offenses – are second only to unsatisfactory grades for reasons colleges revoke admission.
At U-M, cases of misconduct lead to an application review by the Campus Conduct Committee. Once again, admission can be rescinded.
Your senior year should be fun. Enjoy it! Just don't forget what made you a #Victors2021!