Ann Arbor: Home to the #1 Public University in the nation, but also home to some pretty fantastic food.
I have been lucky enough to learn this through late-night diner runs, lunch with friends, and evenings exploring downtown.
One of my favorite things to do to treat myself is to buy lunch or dinner at one of the many great restaurants Ann Arbor has to offer.
Check out a few of my favorites that are sure to leave you hungry for more.
---
Tomukun Korean BBQ & Noodle Bar
505 E. Liberty St.
The first time I went to Tomukun was back in 2012 before they even had a Korean BBQ section of the restaurant. It was cold and rainy and my mom and I were getting ready to head to the airport to fly back home to New Jersey. I was a junior in high school and I had just finished my tour of the University of Michigan.
We wandered into the small shop and each ordered a bowl of ramen. I had never had ramen that wasn't from a Styrofoam cup, so I was excited to try the real deal.
After a few minutes the waitress came back with two enormous bowls filled with broth, noodles, pork slices, bean sprouts, and scallions. I was devastated that I couldn't finish my bowl, but I enjoyed every bite I had.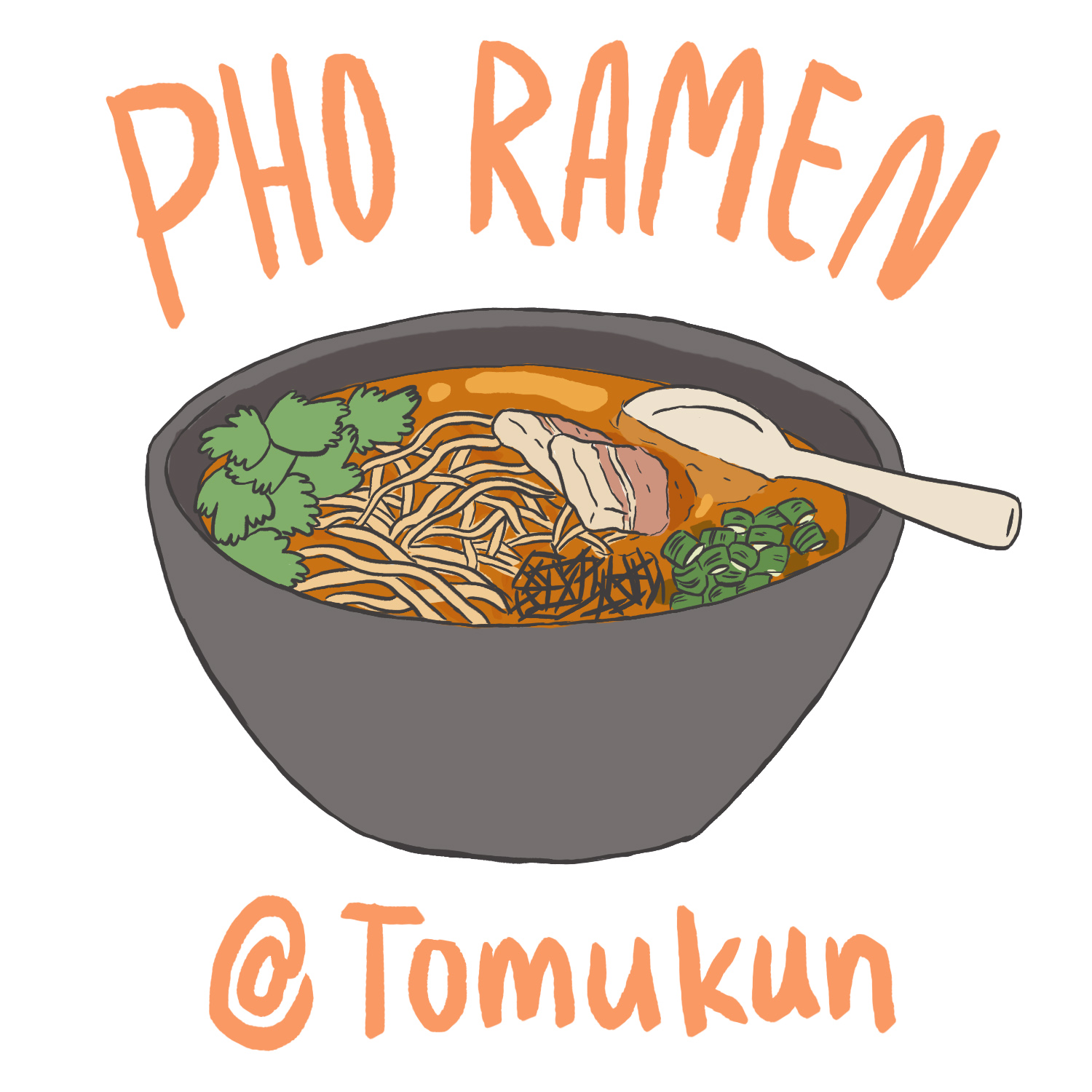 Every time I visited a different college afterwards I tried to find a ramen place that was as good as Tomukun, but nothing came ever close.
Luckily I was accepted to Michigan so I didn't have to say goodbye to my beloved noodles. To this day I always go to Tomukun when it gets chilly to warm up with my favorite, their pho ramen.
---
Fleetwood Diner
300 S. Ashley St.
One thing my home state of New Jersey is known for is diners – and I love to find a good one. When I came to Ann Arbor I wondered if I would find a place that stood up to the diners I loved back home.
Fleetwood Diner did not disappoint. I went for the first time with my roommate, Ceci, on one of the last nights of the semester during my freshman year.
We walked downtown from our dorm into the small restaurant, the walls plastered with stickers. I ordered their famous "hippie hash": home fries piled high with broccoli, onions, green peppers, and tomatoes topped off with plenty of feta cheese.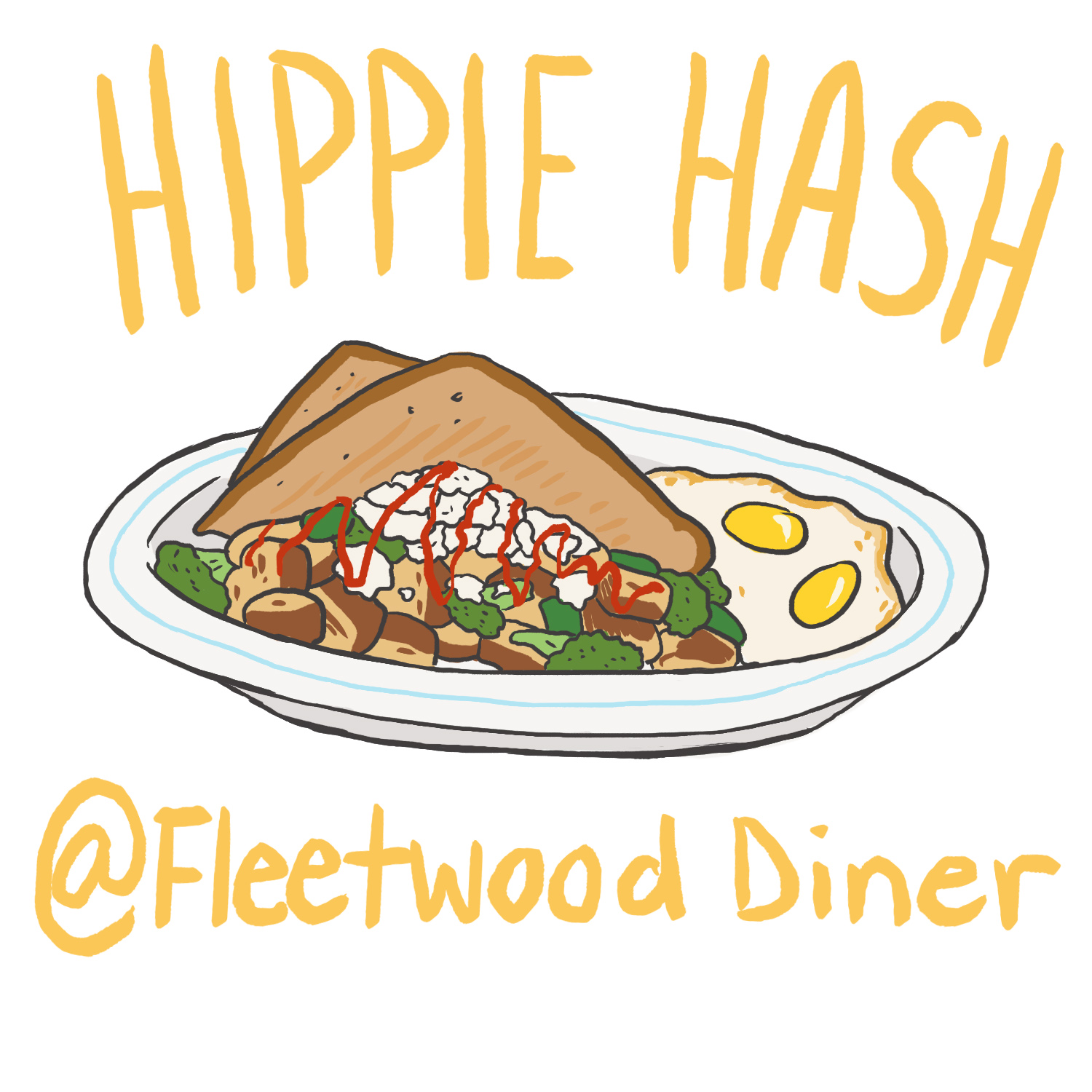 Give me that, two eggs over easy, and a side of sausage and I'm a happy hippie camper.
Even as we're entering our senior year, Ceci and I still like to head down to Fleetwood to catch up.
---
Frita Batidos
117 W. Washington St.
If anyone ever asks me for a restaurant recommendation my number one go-to is Frita Batidos. If I have a friend coming in from out of town and I want to wow them with some good food this is where I take them.
The food at Frita Batidos is inspired by Cuban street food and loved by everyone in Ann Arbor. Just like a traditional Cuban Frita, their burgers come topped with shoestring fries, and the best way to enjoy it is with a sunny-side up egg on top.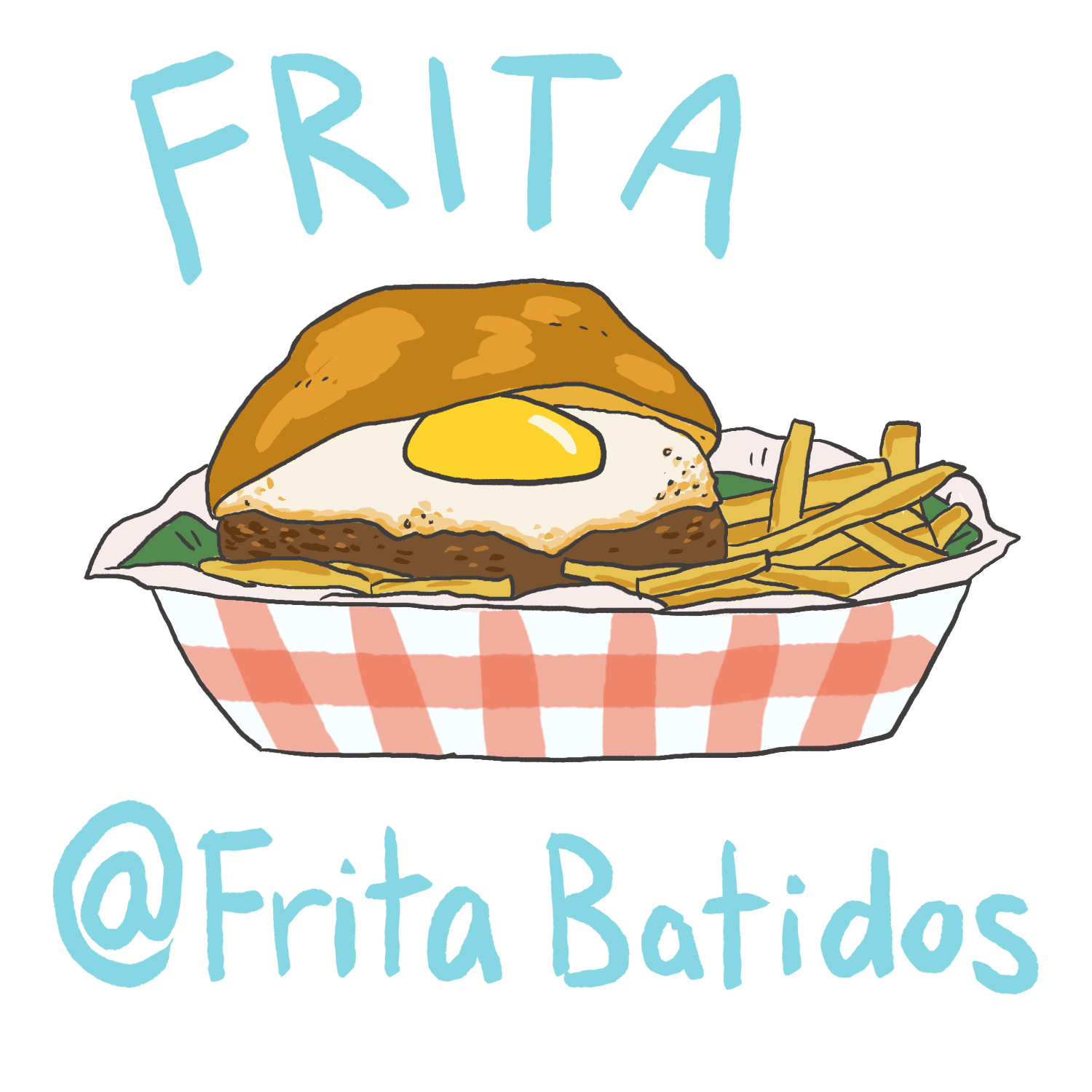 If you're not a meat eater, don't worry – my close friend Sarah swears by their black bean burgers.
Once you've chosen your frita, you need to pick your batido, one of their tropical milkshakes. My personal favorite is the coconut cream batido.
Even if you're not a shake person, get a shake. They somehow manage to feel lighter than a traditional milkshake without compromising flavor. I love every sip.
 When you head to Frita Batidos, know that you'll probably be met with a lengthy line; I'm not the only one who knows how good their burgers are! It may seem daunting but the wait is worth it.
One taste of their juicy beef and their soft egg buns will have you coming back for more.
---
Blank Slate Creamery
300 W. Liberty St.
If you find that you still have room after eating at one of the aforementioned locations, head on over to Blank Slate Creamery.
While it might be too cold during most of the school year to even think about getting ice cream, the early fall or early spring is perfect to make the walk down to Blank Slate.
What you'll find is a small and charming ice cream parlor that boasts a variety of creative and homemade flavors like Blackberry Riesling and Browned Butter Cookie Dough. Their constantly evolving menu is all the more reason to go down and enjoy a scoop or two.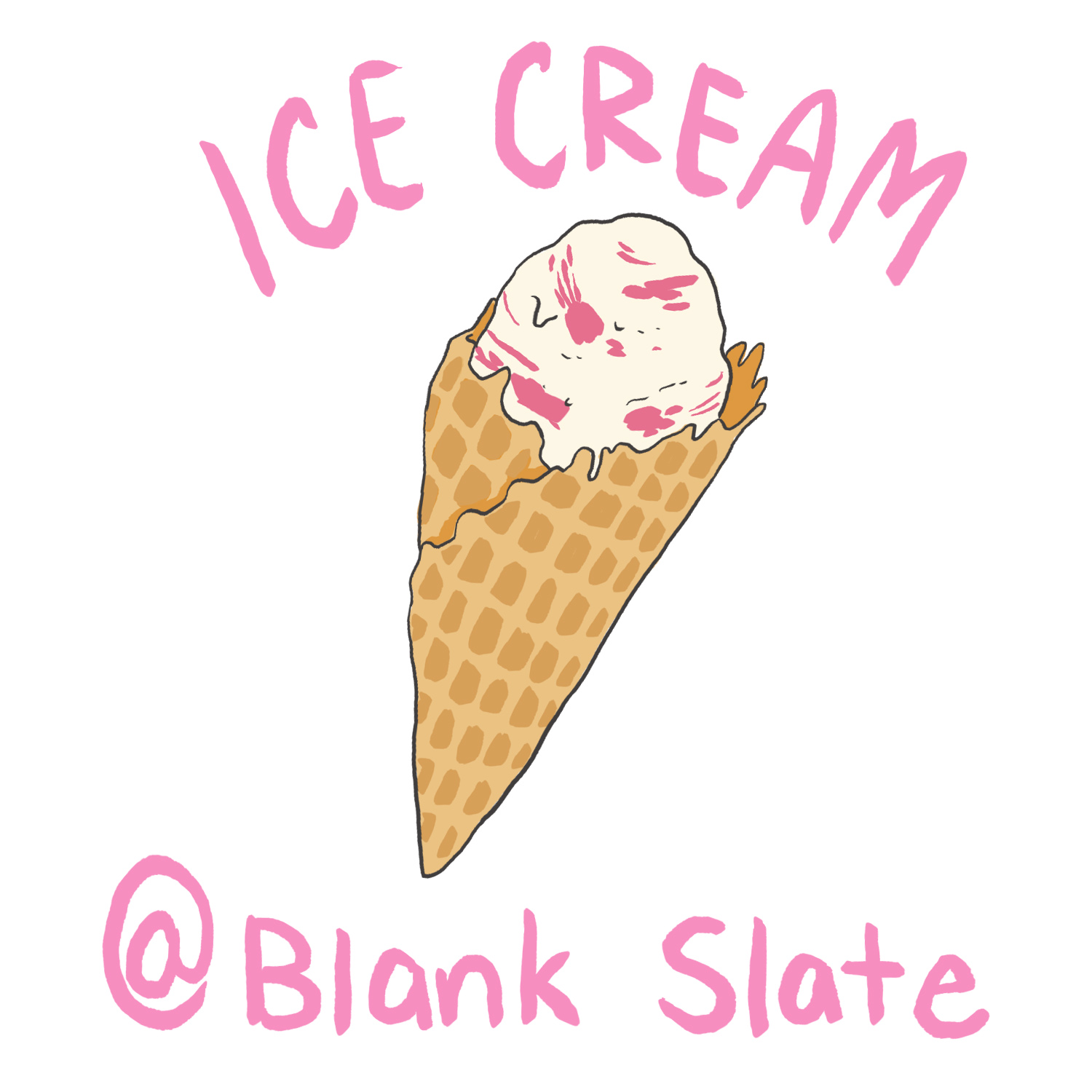 One of my favorite aspects of Blank Slate is their chalkboard tables. Grab a seat in store and you'll likely find a chalk bucket nearby. Given that I'm an art major, it's not surprising that I love getting to draw while I enjoy my ice cream!
Every year I make sure to take a day – just as the weather is getting warmer – to grab some friends and get a cone when Blank Slate opens again for the season.
And you should too, take my word for it.
Illustrations by Alexa Caruso.