The early admission deadline for applying to the University of Michigan – Nov. 1 – might seem like a far-off date.
Yet, it is almost certain that on Oct. 31, when hopeful Wolverines should instead be focused on the final touches for their homemade Kylo Ren costume or eating far too many fun size Butterfingers, many students will be hunched over their laptops, frantically completing their applications.
Don't be that person.
The Common Application – your gateway to the admissions process for hundreds of college and universities throughout the country – opens Aug. 1. And with the first day of senior year still weeks away for most students, now is the perfect time to get a head-start on completing it.
Let's be honest: The process is not simple. It's not quick. It's not especially fun, either. As Winston Churchill once said, "If you're going through hell, keep going. You can do it, and you can do it well. And when it gets especially tough, just remember one other iconic quote.  
The Common App and its essays are your chance to show us what you're all about, what you've accomplished, and why you'd be a great fit for U-M.
And we're here to help.
In this post, we asked our in-house experts – the same folks who will be reviewing your applications this fall and winter – for their tips on how to best approach the Common App.
What advice do you have for high school seniors completing the Common Application?
Submitting the Common Application is the first step to be considered for admission to the University of Michigan. Some important things to keep in mind:
- Start the Common Application early! Since it's available starting Aug. 1, it's a great idea to dive into your application before you have to go back to school this fall. This also helps you get ahead of the game and not miss our early deadline!
- Have a family member on hand to help with basic questions. Certain parts of the Common Application may ask things that you may not know (like your family's household income or your dad's email address), so it's great to have a family member nearby to help you answer those questions right away. 
- Be sure to list your full senior year schedule under the "Current or Most Recent Year Courses" section. Many high school transcripts don't list senior year courses, so you want to make sure you provide us with that required information in your Common Application. 
- If you have any questions, just ask! The University of Michigan application has some special processes like Dual Applications and Preferred Admissions. If you are not sure what something means on the U-M application, our Admissions Counselors are happy to help. 
Lindsey Taggart, Senior Admissions Counselor
---
There are a number of things that students can do to make sure the Common App process goes smoothly: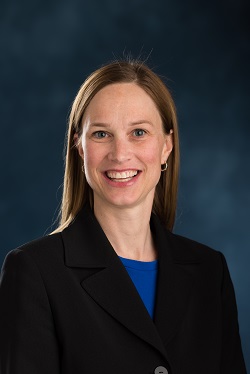 - Start early and take your time.
- Do your research and be aware of the requirements and deadlines.
- Read the questions carefully.
- Do not rely on the computer spell checker.
- Proofread, proofread, proofread.
- List your activities in order of importance and highlight leadership roles.
- Choose your recommenders wisely and be careful entering their contact information into the application.
- Give your counselor and academic teacher plenty of time to submit the School Report and letter of recommendation.
- Use the essays as an opportunity to bring your own voice to the application and tell us a story about yourself.
- Be mindful of word counts and avoid any unusual fonts or formatting.
- Review your application before submitting.
- Be on the lookout for an email from our office after you submit the Common Application. This email will include instructions on how to set up your friend account so you can monitor your application materials.
Julie Pollak, Senior Admissions Counselor
---
Here are a few of my tips for completing the Common Application: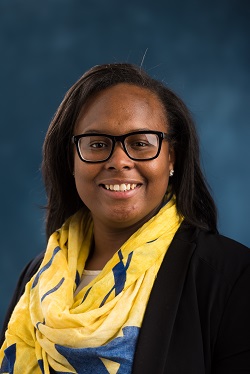 - Make sure you pay attention to your status at different schools. When on the Common App, you can pull up different schools to apply to. Be sure to pay attention to the supplemental materials for those schools that are required in addition to the general Common Application requirements.
- Tell us about yourself when you can. The Common App in some ways is a long resume until you get to the essays. Be sure to use that time to let us hear your voice and learn something different about you that wasn't already indicated.
- Don't be afraid to click submit! Our deadline is Nov. 1, but we've found that some students are ready to submit well before that deadline but don't because of fear. Click submit, and have peace of mind that you've put maximum effort into your application.
Shanell Hagood, Recruitment Coordinator