When it comes to undergraduate financial aid, all you ever seem to hear about is the FAFSA, FAFSA, FAFSA.
Sure, the Free Application for Federal Student Aid is the heavy hitter in the college finance world and absolutely critical in determining eligibility for important federal funding sources like Pell Grants, Direct Loans, and Work-Study awards.
But there's another form – one that isn't discussed nearly as often – that plays an important role in helping University of Michigan undergrads cover their costs.
It's called the CSS Profile.
But what is it? What is it used for? And, most importantly, do you really need to fill it out (SPOILER ALERT: yes)?
Here's our quick rundown of what you need to know about the important financial aid form that isn't the FAFSA.
What is the CSS Profile?
The College Scholarship Service (CSS) Profile, sometimes known as the CSS/Financial Aid PROFILE, is an online application used by hundreds of colleges to determine nonfederal student financial aid eligibility.
The application is distributed by the College Board, the same organization that developed and administers the SAT and the Advanced Placement (AP) program.
The service is funded through fees paid by both the institutions that use the application (like the University of Michigan) and students who complete the form.
According to the College Board, the CSS Profile has been used by nearly 400 colleges, universities, professional schools, and scholarship programs to help award more than $9 billion in grants.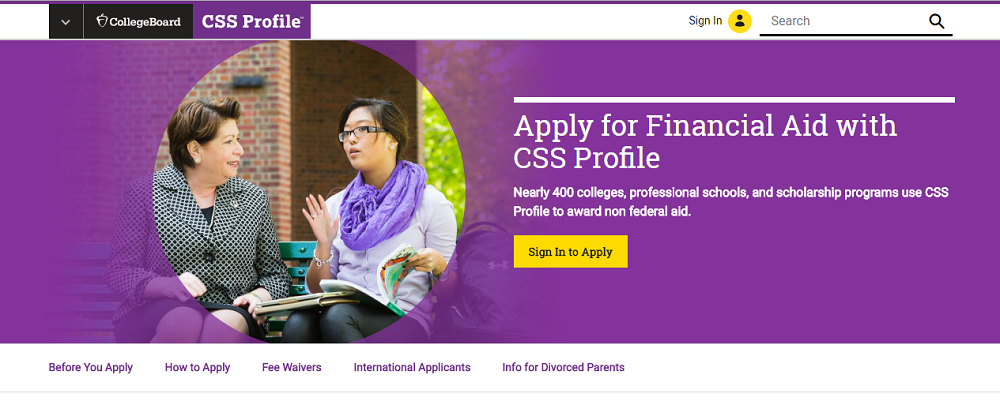 How is it different than the FAFSA?
First off, unlike the FAFSA, there is a fee to fill out the CSS Profile. For students completing the form this school year, the cost is $25. But not everyone has to pay that fee.
In fact, many students will receive an automatic fee waiver offer from the College Board when providing their income information. According to the College Board, fee waivers may be granted to domestic students who are first-time college applicants and who have used a SAT fee waiver, have an income of $45,000 or less, or are an orphan or ward of the court under the age of 24.
If you're not offered an automatic fee waiver from the College Board but are financially unable to submit the application, contact the U-M Office of Financial Aid before submitting.
Another difference in the two applications has to do with specificity. The CSS Profile requires more financial information than that FAFSA, including home values, retirement accounts, and business assets.  The CSS Profile's level of detail also takes into account expenses – like the cost of living in your area – that the FAFSA doesn't cover.
Doing so enables colleges and universities to see a true picture of a family's financial need and supports the mission of making college affordable, according to the College Board, which advises that completing the form takes from 45 minutes to two hours.
Finally, unlike the FAFSA which must be submitted every year to reapply for aid, the CSS Profile only needs to be completed once at U-M. The information is automatically carried forward each year.
What info do I need to have on hand?
To complete the CSS Profile, you'll need to have a number of financial documents at the ready. It's helpful to gather these items before you dig in.
Those documents include your family's most recently completed tax returns; W-2 forms and other records of current year income; records of untaxed income and benefits for the current previous tax years; current bank statements; and records of savings, stocks, bonds, etc.
Additional information and helpful resources are provided once you sign in to the CSS Profile at.
To ensure that the University of Michigan receives your application, be sure to input CSS code 1839. For those entering college next fall, the U-M Office of Financial Aid must receive a valid FAFSA and CSS Profile by April 30 to consider you for all aid programs.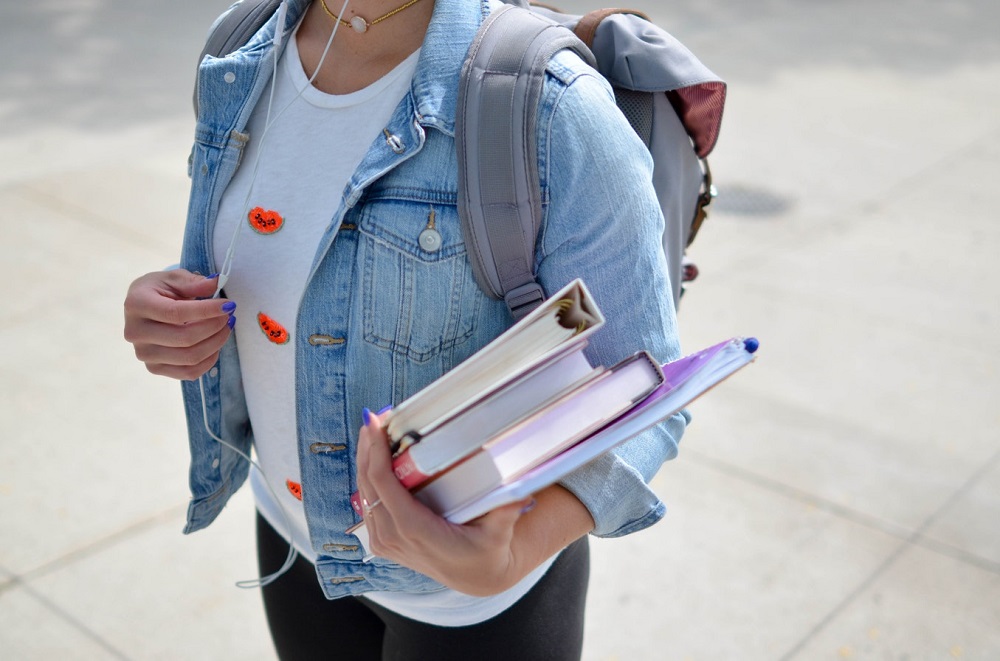 What does U-M do with the information I provide?
The university uses the information collected in the CSS Profile to determine your eligibility for U-M grants and merit scholarships that demonstrate need. In this case, grants are funds from the university that do not have to be repaid.
One particular initiative that's reliant on CSS Profile data is the university's new Go Blue Guarantee. U-M will pay full undergraduate tuition and mandatory university fees for up to four years for students eligible for in-state tuition that have family incomes of $65,000 or less and assets below $50,000 and who are pursuing their first bachelor's degree.
Some of the particular university grants include M-Pact, a need-based grant for Michigan residents with an awarded amount that varies based on need, and the Provost's Award, a similar grant for non-Michigan residents.
Should I complete the CSS Profile?
In most cases, the answer is simple: Absolutely!
Doing so ensures that you don't leave any possible grant money – free money! – on the table as you plan for your college expenses.
There are a few exceptions, though.
If you're an international student with an F-1, F-2, J-1, J-2, or G-series visa, federal regulations limit financial assistance. And while U-M offers short-term loans in some cases of emergency, there is no financial aid available to international students through the U-M Office of Financial Aid.
Also, if you're classified as an "independent undergraduate student," you only need to complete the FAFSA and not the CSS Profile. Answers to a number of questions on the FAFSA form – "Were you born before Jan. 1, 1995?" and "Are you a veteran of the U.S. armed forces?" are just a couple – determine whether you are considered a dependent or independent student.
♦ ♦ ♦ ♦ ♦
So what are you waiting for? Here's the link to get started: https://cssprofile.collegeboard.org/!