I remember being in your shoes, Dear Reader. Waiting at my computer, biting my nails, refreshing my email every hour.
When will the email about housing come?
Am I on North Campus or Central?
Who's my roommate going to be?
Finally, the message arrives – you have your dorm! You have your roommate! As excited as you are, these answers bring about a whole new wave of questions.
How do I survive dorm life? What should I bring? What should my roommate bring?
Don't let stress about moving in ruin the excitement of starting your freshman year. Instead, check out these dos and don'ts of dorm living:
Do: Reach out to your roommate
Once you find out with whom you're going to be living, don't be afraid to reach out to them. As well as getting to know each other a little bit, it's a good idea to start to plan out who will bring what for the room.
You don't need to color-coordinate your comforters, but chatting a bit so you don't end up with four garbage cans and no fridge might be a good idea.
For instance, one roommate might bring the mini-fridge while the other supplies the microwave. Or you could decide to split the cost of renting a mini-fridge and microwave set.
---
Don't: Be afraid to talk about the little details
I remember sitting down in Espresso Royale after moving in with my roommate and talking about details that might seem insignificant or easy to skip over. I'm talking about the temperature you both like the room at, the time you usually go to bed, your policy on having guests over, etc.
It might not seem very important then, but it will save you possibly arguing about having the light on at 10 p.m. or coming home to finding your roomie's BFF unexpectedly staying the night.
It might not be the most fun conversation, but it's definitely a helpful one to have.
---
Do:  Make friends with the people in your hall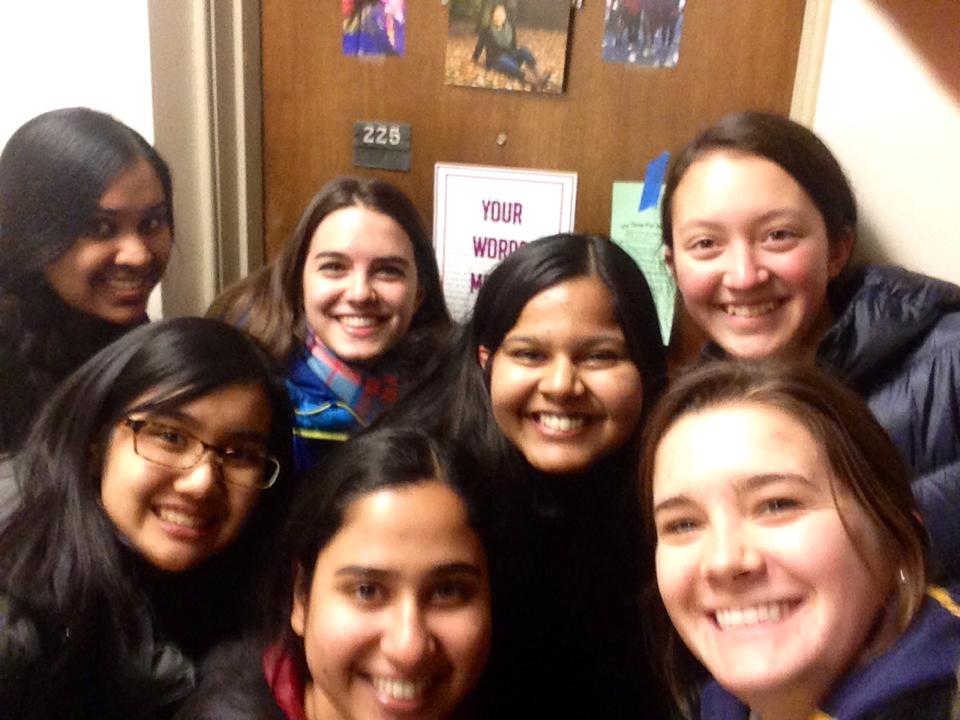 When I moved into my dorm freshman year I decided I wanted to loft my bed to save what little space I had. However, my family has an average height of 5' 1", making the task a bit more difficult than expected.
Enter my neighbor across the hall and her two friends who were significantly taller than anyone in my petite family.
It was great to have someone so friendly and willing to help me right across the hall and I got to know them right off the bat.
You'll be seeing the people in your dorm quite a bit and they might end up being some of your closest friends throughout your college experience.
Whether it's asking for a helping hand or finding someone to grab dinner with at the dining hall, it's nice to know the people living around you.
---
Don't: Keep your door closed all the time
Chances are you'll meet some of your hall mates at dorm meetings or when you ask to use one of their dryer sheets in the laundry room. There are even some hall events you and your neighbors might go to, like student skate nights at Yost (those are super fun, and I would definitely recommend going to them).
But one easy way to meet new people is by simply keeping your door open.
Whenever my roommate and I were in our room, we made a habit of keeping our door propped open. It made it easy at the beginning of the year to poke your head into one of the rooms and introduce yourself, and it was nice throughout the year just to say hello to passing hall mates.
It's an easy and effective way to show you're friendly and open to meeting new people. 
---
Do: Invest in some storage
There's no use in beating around the bush on this one; dorm rooms aren't exactly enormous.
You definitely don't want what little space you have to be cluttered with knick-knacks, pens and pencils, or your mountains of game day apparel. Investing in some stackable bins or small shelves is a great way to keep your room clutter free.
You can even find some brightly colored options or baskets with a cool pattern to add a fun pop to the otherwise drab, off-white walls.
---
Don't: Bring everything you own
When you head off to college in early September while it's still 80 degrees, it can be tempting to bring your entire summer wardrobe along with all of your heavy winter gear.
Take my advice and skip it.
Unless those sandals are your shower shoes, they're not going to do you any good when it's January and 10 degrees (not counting the wind chill).
I'm not saying don't bring any warm weather clothing, cause hey, you'll need something for that balmy spring day in April, but there's no use in having 10 tank tops take up space on your shelf all year long.
Having your excess clothing falling off the shelf and spilling out of your drawers is not the dorm decor you want.
---
Do: Bring other lights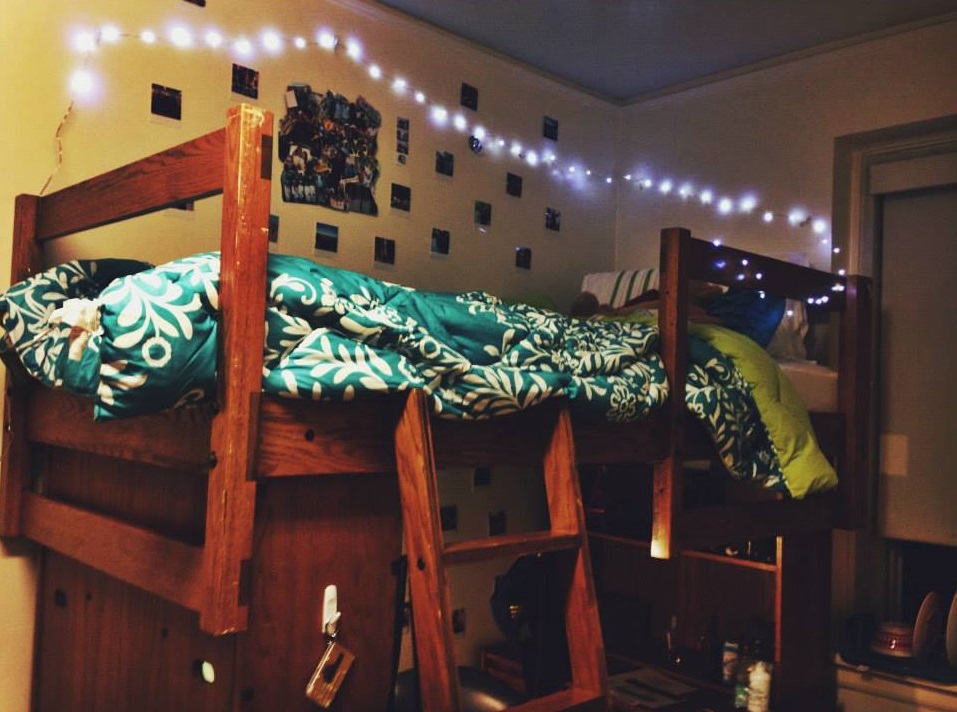 The big florescent ceiling light will keep your room well lit, but it might feel a bit harsh.
For a warmer, more homey glow, try either a standing lamp or some string lights.
Not only will they look really nice, they're also perfect if you want to stay up a little longer without blinding your roommate while they try to sleep.  
---
Don't: Forget to figure out a laundry schedule
I'll admit it; I've gotten to the point where I've gone to reach for a T-shirt only to find they're all sitting in my laundry bag because I forgot to do laundry.
Again. (Sorry Mom!)
Doing laundry is not anyone's favorite way to spend free time, but it needs to be done. Set aside a day when you'll always do your laundry.
Maybe it's Sunday morning while you do homework or Thursday evening when the entire hall isn't clamoring to get their laundry done.
There might be days where you really don't want to get up and fold your clothes but it's better to do it sooner than to run out of clean underwear later.
---
Do: Keep snacks on hand
And I'm not just talking chips and gummy bears.
Keep some pretzels and fruit like apples and bananas stashed in your room. You'll thank yourself when you're running out the door to class in the morning or coming back from studying late at night.
At 9 a.m., a banana will serve you much better than a handful of Doritos.
---
Don't: Lose track of the items in your fridge
While it's a good idea to keep some fruit around for a snack and maybe some milk for cereal, don't lose track of what you keep in your fridge.
In the hustle and bustle of your schoolwork and social life it can be easy to forget about that extra slice of pizza you tossed in your fridge until you find yourself wondering why it smells like an animal died in your room.
Make it a habit to go through your fridge every so often and clean out anything that might be past its prime. Not only is rotten food gross, it's a good way to get sick if it contaminates your other food.
---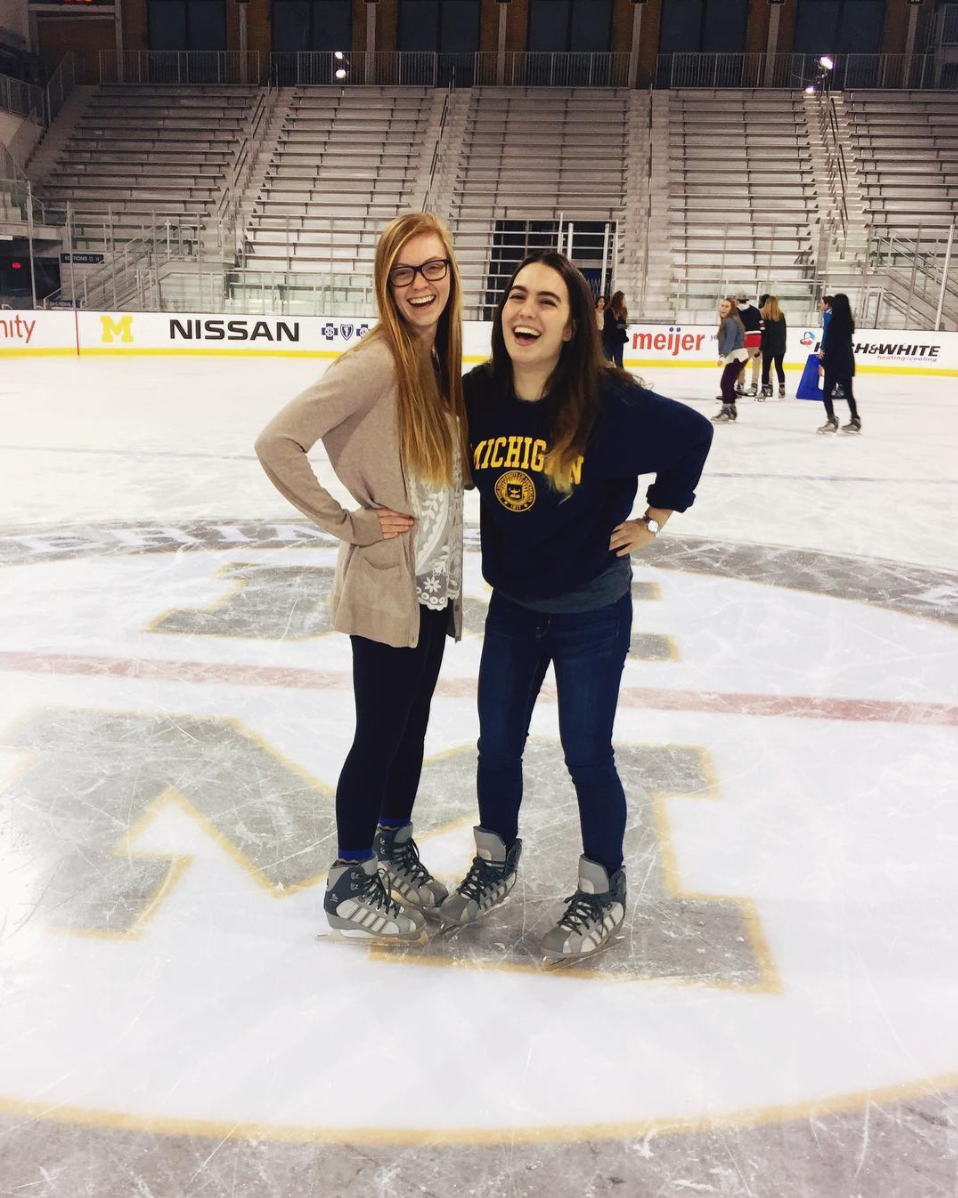 Hopefully these dos and don'ts will help you feel more at ease about moving into your dorm.
Get your bedding, get room keys, and get ready for an exciting start to your first year!