Freshman orientation sessions begin next month, which means that thousands of incoming #Victors2021 will soon call East Quad home – if only for a few nights.
As one of Michigan's heritage halls, East Quad has a fascinating history and excellent location on Central Campus.
Here are five things to know about EQ before you show up with your toothbrush.
1. Famous folks once called East Quad home
The university boasts a number of well-known alums, including many who once hung their hats in East Quad.
Among the notable former residents are Lawrence Kasdan, a film writer, producer, and director who wrote the screenplay for "Star Wars." The author of the novel "Fly Away Home," Marge Piercy, also lived here, as did children's book author Chris Van Allsburg, whose books include "Jumanji" and "The Polar Express."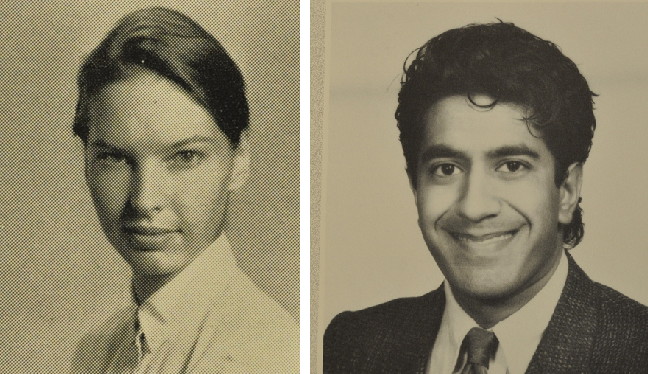 Janet Guthrie (pictured), the first woman to compete in the Indianapolis 500 and the Daytona 500, lived in East Quad while earning a degree in physics. CNN's chief medical correspondent Dr. Sanjay Gupta (pictured) roomed here, too, as did Tony Fadell, who would go on to invent the iPod in 2001.
---
2. It's home to two unique housing opportunities
Perhaps the most well-known of the university's 13 Michigan Learning Communities, the Residential College opened its doors in East Quad in 1967.
The 50-year-old living-learning community, known on campus as simply the RC, is a four-year interdisciplinary liberal arts program that "engages students in creative exploration of the humanities, the social and natural sciences, intensive foreign language study, and the visual and performing arts."
Aside from the RC, East Quad also offers the Gender-Inclusive Living Experience, a housing option intended to be a safe, inclusive, comfortable, and supportive community for people of all gender identities and expressions.
Additional support is offered to students who identify as transgender or gender non-conforming in being placed with a roommate of any gender.
---
3. A massive renovation emphasized community spaces, sleek design
East Quad reopened for business in 2013 after a yearlong, $116 million overhaul of the residence hall's living and dining spaces, including a new station-style dining hall.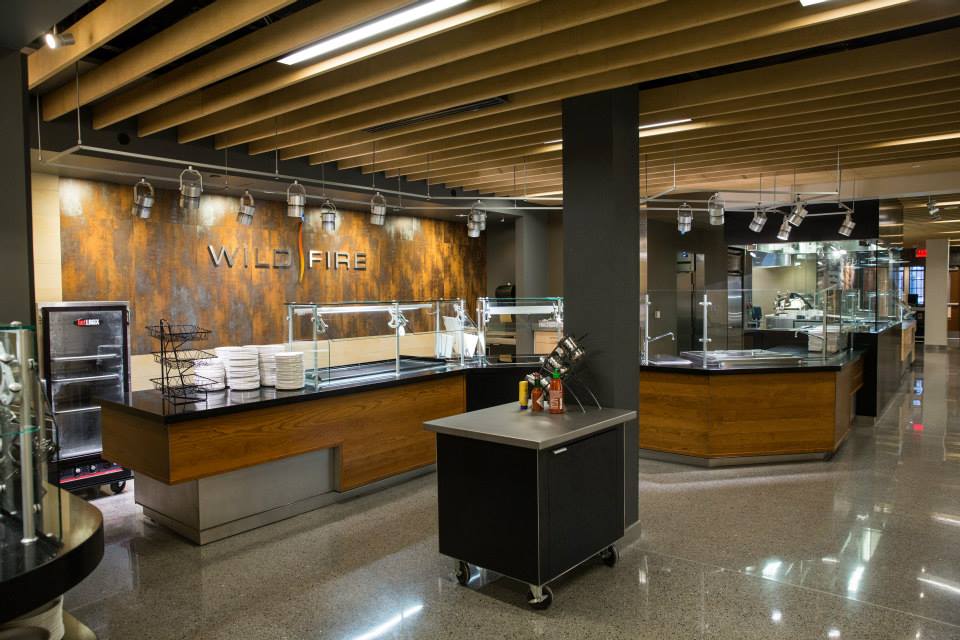 The remodeled East Quad includes about 10 large lounge spaces for group studying and meetings, a new café area, and a computer lab with more than two dozen terminals.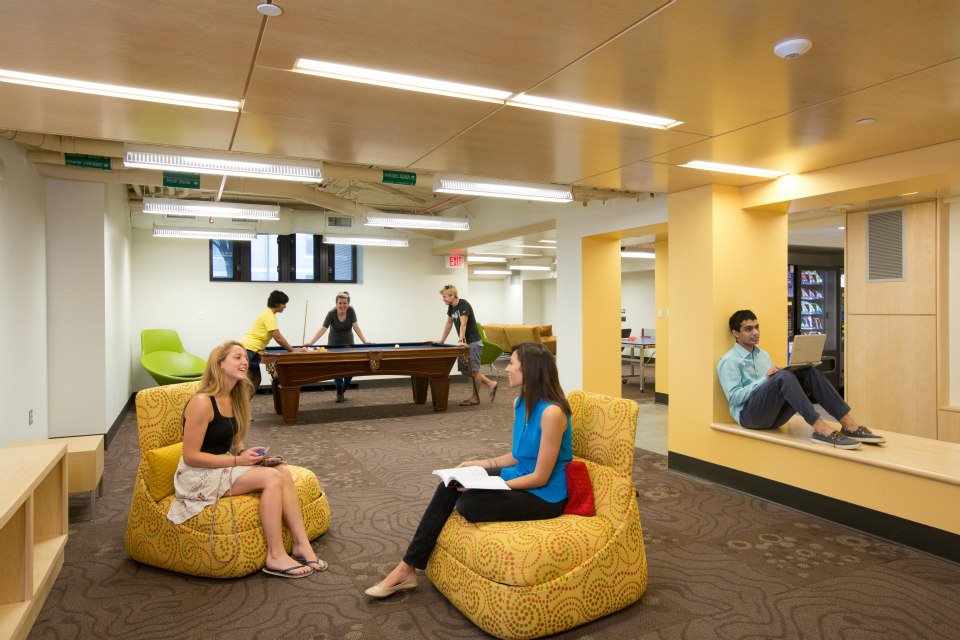 The renovation also included the addition of air conditioning and wireless access throughout, as well as major improvements to the building's electrical, plumbing, heating, and ventilation systems.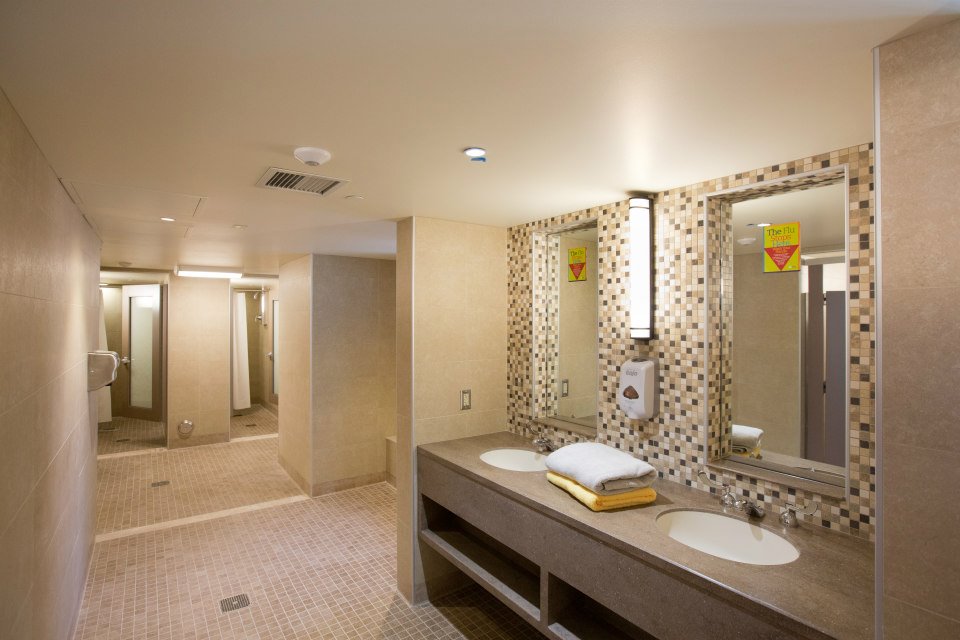 ---
4. Its early years are marked by its military role
A bird's-eye view of East Quad shows the residence hall is divided into two sections – an O-shaped portion and an H-shaped portion.  The original East Quad opened as a men's dormitory in 1941 with just the O-shaped portion.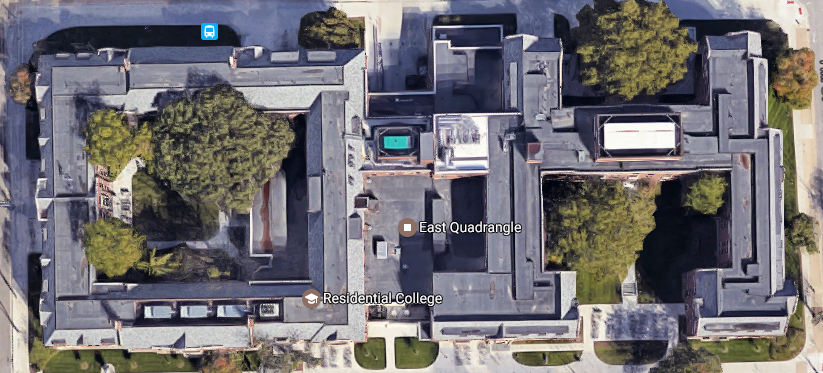 During World War II, the residence hall was used to house ROTC cadets and enlistees of the Military Intelligence Department, Army Air Force, and Army Engineers. It wasn't until 1946 that civilian students, many of them returning war veterans moved back in.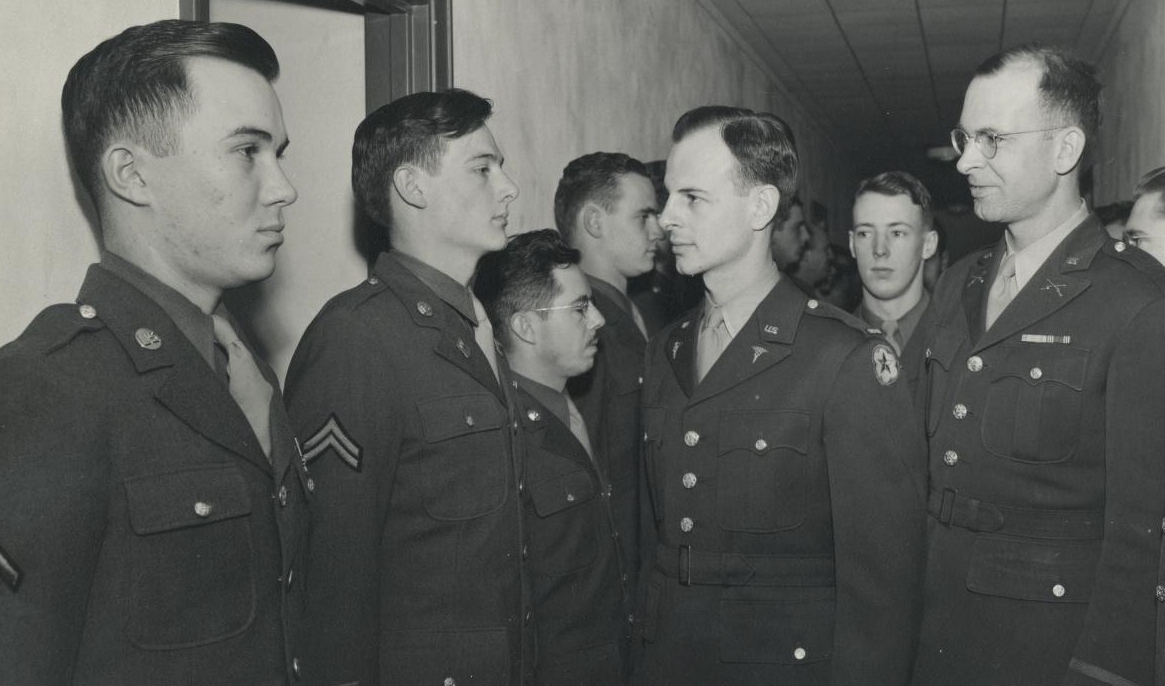 The demand for housing from G.I.s led to the expansion and construction of the H-shaped portion of the residence hall, which opened in 1948. East Quad became co-ed four years later.
---
5. It's a prime location for classes, studying, and pizza benders
One of the best things about East Quad is its proximity to so many important aspects of student life.
Not only does it include its own classrooms, it's close to the Ross School of Business and the School of Education.
The residence hall is also just a five-minute walk to the Shapiro Undergraduate Library, one of the best spots on campus to study for an exam or write a paper.
And with South University Avenue just a block away, students are close to a variety of restaurants and coffee shops, many of them open late into the night.