Every year around this time I engage in a war with my younger sister. She goes to school in Savannah, Georgia, and flaunts her 70-degree weather while I try to convince her that Michigan isn't cold and miserable.
Well, at least not all of the time.
For my dear readers who are enjoying this article from warmer climates, allow me to explain what cold is in Michigan. While my sister may think 70 degrees is on the chillier side, here you'll find students breaking out their shorts and flip-flops when the thermometer hits 70… or 60.   
Even recently as the temperature has dipped down to the 40s, I've taken to wearing just a sweatshirt and jean jacket. You get used to it.
The thought of a Michigan winter may seem daunting, but heed my advice below and you too, can bear the cold.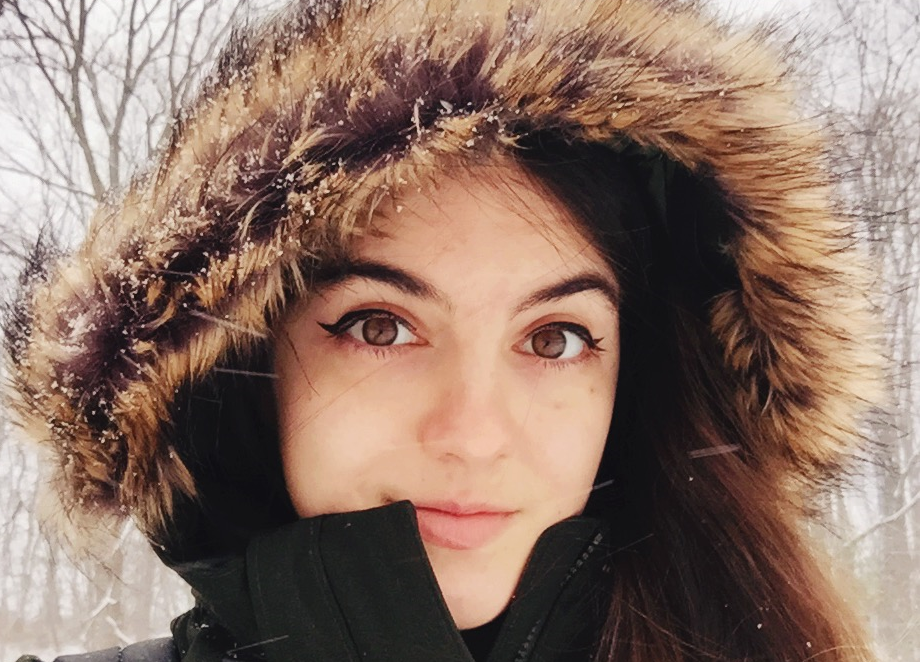 1. Know what you're in for
As a tour guide, I'll give a few tours here and there in the dead of winter, and every year I have someone from California who's only wearing a light parka and ends up freezing.
Don't be like my chilly West Coast friend – do some research about how cold it actually gets in December or January.
A jacket will not keep you warm enough. While I wouldn't say you need something as heavy (or as insanely pricey!) as a Canada Goose jacket, a decent ski jacket should be enough.
Coupled with a hat, scarf, and some gloves, you should be good to go.
2. Layers are key
Wearing layers when it gets cold might be my biggest survival tip.
The temperature fluctuates throughout the day, so what you put on to combat the cold at 8 a.m. might be too much by the time noon rolls around.
During my freshman year I woke up one morning and checked the weather to find the temperature was -20 degrees.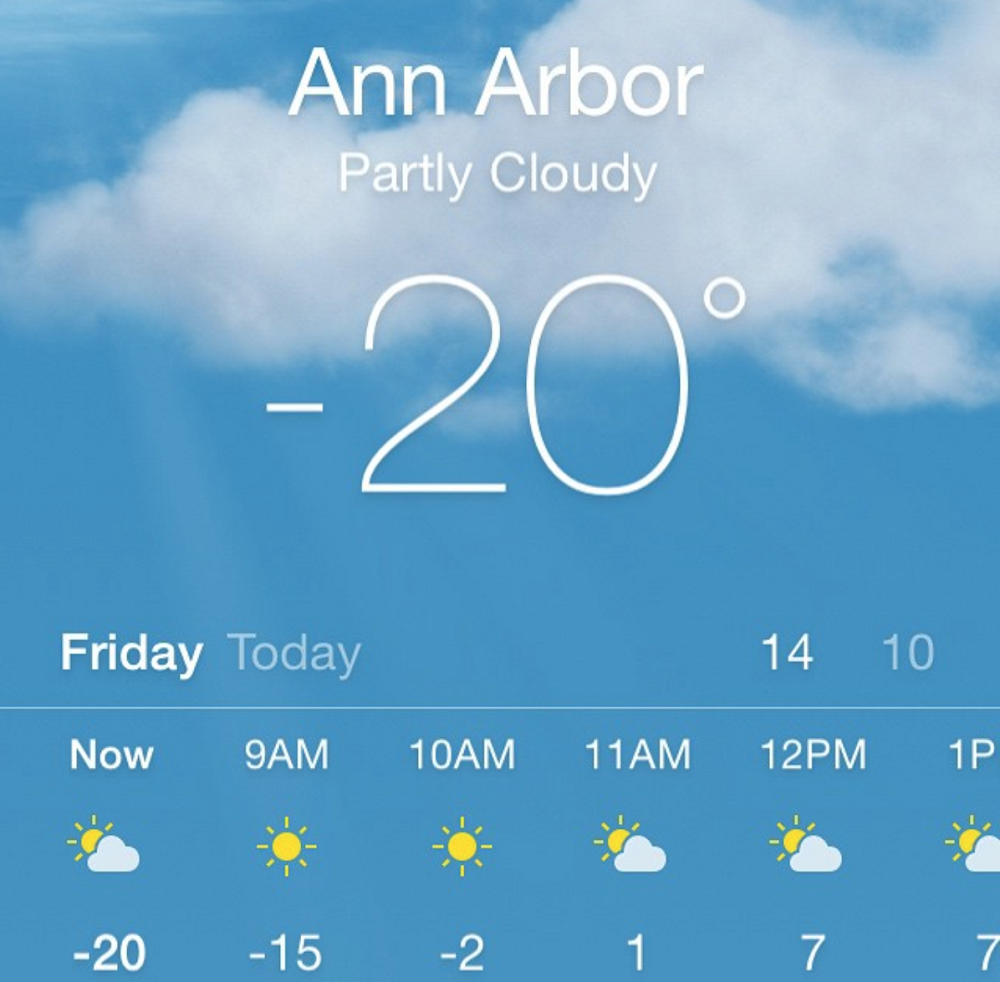 The thought of having to walk all the way to the bus stop killed me a little bit, but I threw on a long sleeve, a sweatshirt, my scarf, mittens, hat, and winter coat and trekked out into the cold.
But, by the time my morning class was over it had warmed up, I didn't need the scarf and hat anymore.
Plus you never know if one of your classrooms might be a little chillier than you expect, so I always bring a sweatshirt with me, regardless of the temperature.
3. Don't expect a snow day
My freshman year I was doing homework in my dorm with my roommate when a sudden burst of yelling and cheering from the hallway broke our concentration.
"What's that all about?" I wondered as I stuck my head in the hall.
From behind me I heard my roommate yell, "Alexa, tomorrow's a snow day!"
You might find yourself watching the snow fall, thinking that you might be as lucky as I was. Don't count on it.
The reason we were all so excited and surprised was because it was only the second time in 37 years that Michigan had cancelled classes.
In other words, it pretty much never happens; all the more reason to invest in a jacket and a good pair of snow boots.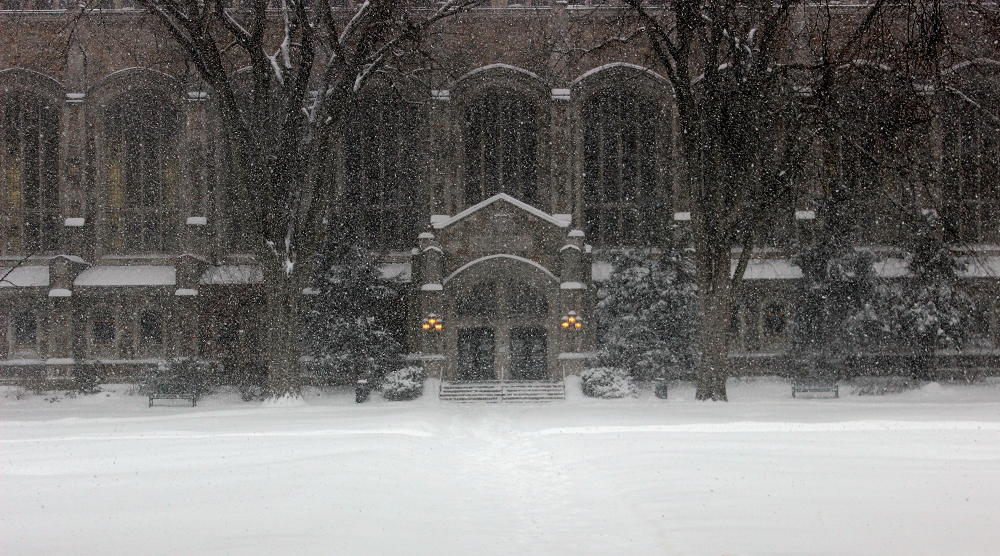 4. If you're going to stay for the entirety of the football game, be smart
I remember being in the stands mid-November last year at a home game against Indiana as the snow started to fall.
Soon, the big, white flakes covered the field, the football players and cheerleaders making snow angels and throwing snowballs in between plays.
When I flew home for Thanksgiving the TSA agent I was chatting with told me I was one of two U-M students out of fifty he asked that stayed for the whole game.
It was definitely one of the most memorable games I've been to, but also one of the coldest.
Even through my many layers, I was still shivering a lot. I heard a girl behind me say to her friend, "man, I wish I wore socks!"
Wear more layers than you think you need to, and stock up on hand and foot warmers.
The game is way less fun if you can't feel your feet – believe me.
5. Don't run and try to slide on the ice because you will fall and you will spill your coffee and you will be very embarrassed
Not that I know from personal experience or anything. *Coughs*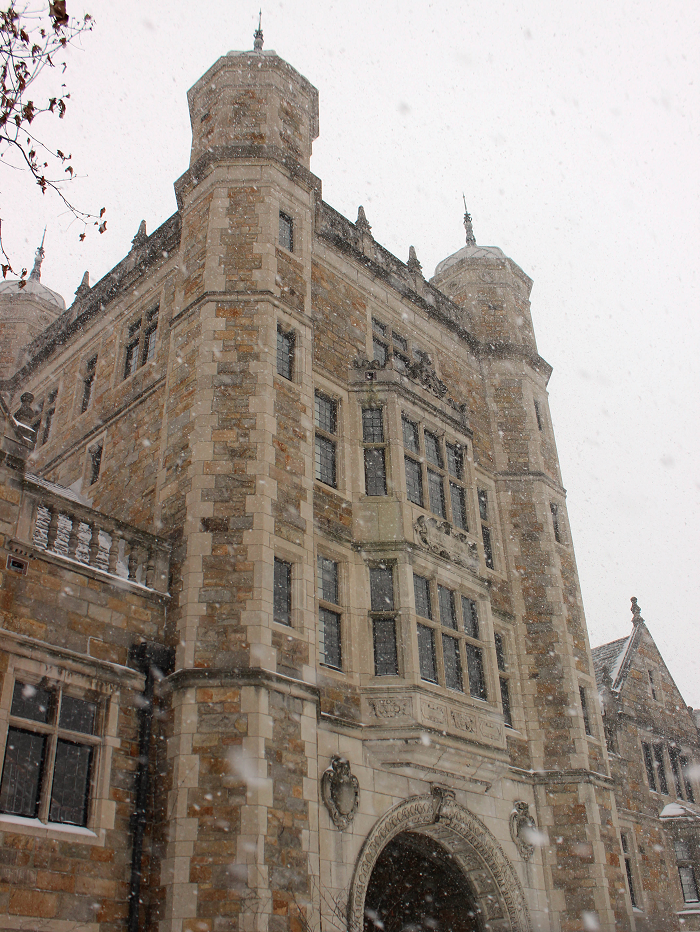 6. Use the Michigan App
In case you haven't gotten the gist already, you don't want to be standing out in the cold while you wait for the bus.
I've actually had my damp hair freeze in place while waiting, and not so much because I was waiting for a long time – it was just really cold.
Use the University of Michigan app to track where the bus is in real time. That way you can savor the heat indoors for as long as possible.
7. Embrace winter in Michigan
As frigid as it may be, there are still plenty of ways to enjoy the chillier months.
Head to Kerrytown for KindleFest, a series of holiday events including Christkindlmarket – there's live music, unique holiday gifts, and German foods and sweets.
Go and find a good hill on campus – might I recommend the hill next to Bursley – and go sledding with some friends.
Maybe head over to Yost and go ice skating. Or use the cold as an excuse to treat yourself to a cup of hot chocolate at one of the many cafes in A2.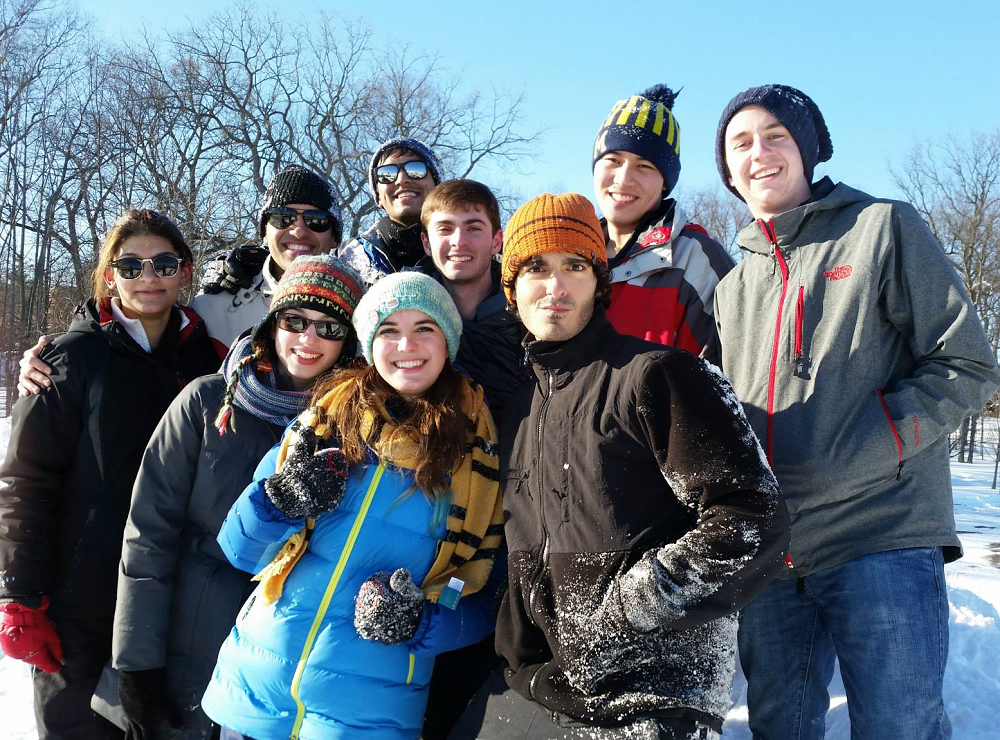 ♦ ♦ ♦ ♦ ♦
Winter in Michigan is not something you need to fear, so long as you're smart about preparing for it.
Buy a good winter coat, some boots, dig out your favorite winter sweater and get ready for the chill.
Whether you're staying warm inside or outside braving the winter weather there are plenty of things to do that won't leave you feeling cold.