Welcome to Get to Know Your Admissions Counselor, an occasional series that spotlights some of the talented and passionate people who travel near and far to recruit new Wolverines for the University of Michigan. 
Although she may be one of newest admissions counselors on the team - this is her first year recruiting full-time for the Maize and Blue - Ashleigh Taylor is no stranger to the University of Michigan.
In fact, as a 2011 graduate who earned a bachelor's degree in sport and fitness administration/management, she knows firsthand what makes this institution truly special. For years, Ashleigh also reviewed admissions applications for the team while picking up master's degrees in business administration and educational leadership from Eastern Michigan University.
Ashleigh's recruitment territories include a number of communities in Michigan's Oakland County and northern Ohio. She also reviews applications for prospective students from Hong Kong and certain regions of India and China.
We asked Ashleigh what she likes most about her job as she learns the ropes and what prospective students can do to ensure their application stands out from the rest. 
1. What do you like most about your job?
I love the variety of responsibilities that I have as an Admissions Counselor. Every day is different and interesting.  I am constantly learning and challenged to step outside of my comfort zone.
Most importantly, I love the people in the office that I am able to work with on a daily basis.
2. What is your favorite thing about the University of Michigan?
It is the best school in the world! As a graduate of the university, I truly believe that no other university provides the same perfect mix of demanding academic programs, personal development opportunities, quality athletics, and school pride like the University of Michigan.
3. What is something you wish you knew before your freshman year?
How much funding was available through the University of Michigan for opportunities like research, internships, and study abroad.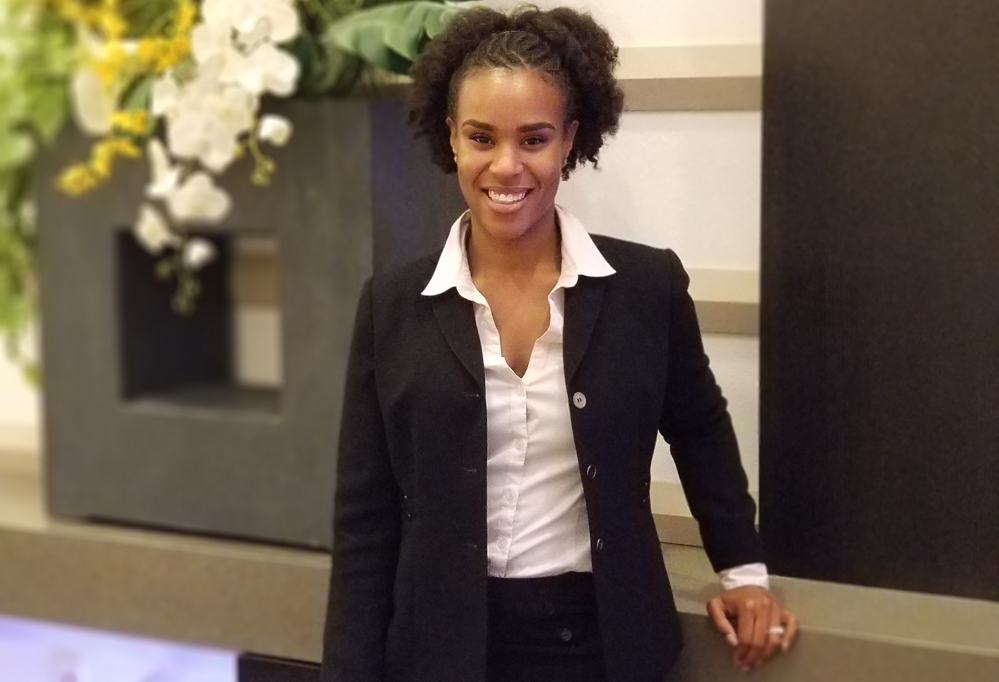 4. What is your go-to travel snack when you're out on the road recruiting?
I am not a big snacker. I would rather have a full meal.
5. What would your perfect Saturday in Ann Arbor be?
A football Saturday in the Big House with a home win against Ohio State!
6. What is the most common mistake you see prospective students make?
Students who do not take advantage of the Wolverine Access System to check for missing application materials.
7. What do you consider the most important part of an application?
All components are important but the essays really help us in getting to know more about who you are and why you are applying to the university.
Don't take them lightly because they can really work to set your application apart.
8. What is one piece of advice you'd give a prospective student about completing an application for U-M?
Start working on the application as soon as possible so that you don't overwhelm yourself or prospective recommenders by waiting until right before the deadline.
9. What is the biggest myth regarding the U-M admissions process?
That you have to have a 4.0, 36 ACT or 1600 SAT to be admitted. The holistic process means that we are looking at a variety of factors when evaluating your application, not only academics.
10. What do you look for when reading a recommendation letter?
That the recommenders can provide more information on student's work ethic, character, and involvement.
11. What do you like best about the region in which you recruit?
The students from the Midwest tend to be more familiar with the university, and they are already used to the Michigan climate so there is much less convincing required than for our southern students.
I also love how much ownership many of my students take over preparing for their future educational plans.
12. What has surprised you most in this role?
The vast number of exceptional students that the university receives application from.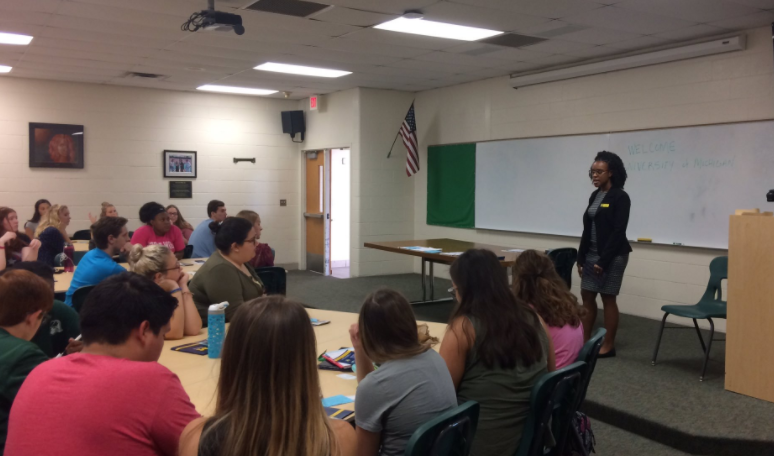 13. Where would you most like to live?
Somewhere warm with a beach.
14. Which living person do you most admire?
President Barack Obama.
15. Which talent would you most like to have?
I wish I had the talent to be a Broadway star. I would audition for a leading role in the musical Hamilton.