Welcome to Get to Know Your Admissions Counselor, an occasional series that spotlights some of the talented and passionate people who travel near and far to recruit new Wolverines for the University of Michigan. 
With the online application now open and the fall student recruiting season set to begin, Greta Adornetto's life is about to get a whole lot busier. 
But "busy" is nothing new for Greta (see question 14), who covers student recruitment for Illinois, coordinates the university's Campus Day admitted student program, and recently became a new mom.
We asked Brunswick, Md., native and three-year veteran of the team to share her thoughts on recruiting and offer some advice for hopeful Wolverines.
1. What do you like most about your job?  
The excitement of our admitted students when they come to campus and start to picture themselves as students.
2. What is your favorite thing about the University of Michigan?
The combination of spirit and excellence. I love that everyone else around you brings out your best. But we all like to have fun, too!
3. What is something you wish you knew before your freshman year?
It sounds cliché, but utilize your resources. When people around the university say they are open to helping you or are here to talk, they really do want you to do that!
4. What is your go-to travel snack when you're out on the road recruiting?
Most people would probably consider this a meal, but it is my go to: Giordano's deep dish pizza.
5. What would your perfect Saturday in Ann Arbor be?
Tailgating with buffalo chicken dip and a football game,finished off with a black bean burger at Frita Batidos. (I like to eat if you can't tell!)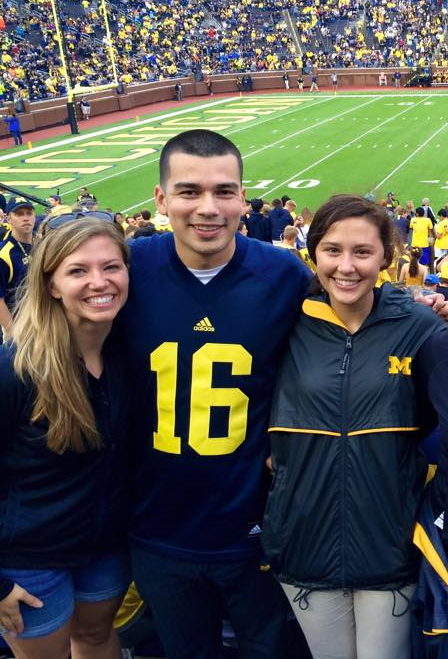 6. What is the most common mistake you see prospective students make?
Students are hyper-focused on the statistics instead of what their experience will be like. The numbers will only help you so much in the admissions process. You really should be exploring the curriculum, clubs, research projects, etc. that make the university a good fit.
7. What do you consider the most important part of an application?
A student's essay because I get to hear about who they are.
8. What is one piece of advice you'd give a prospective student about completing an application for U-M?
Start early and take your time.  
9. What is the biggest myth regarding the U-M admissions process?
The more recommendation letters you send in the more positively we will view you.
10. What do you look for when reading a recommendation letter?
I look for a combination of drive, compassion, and passion.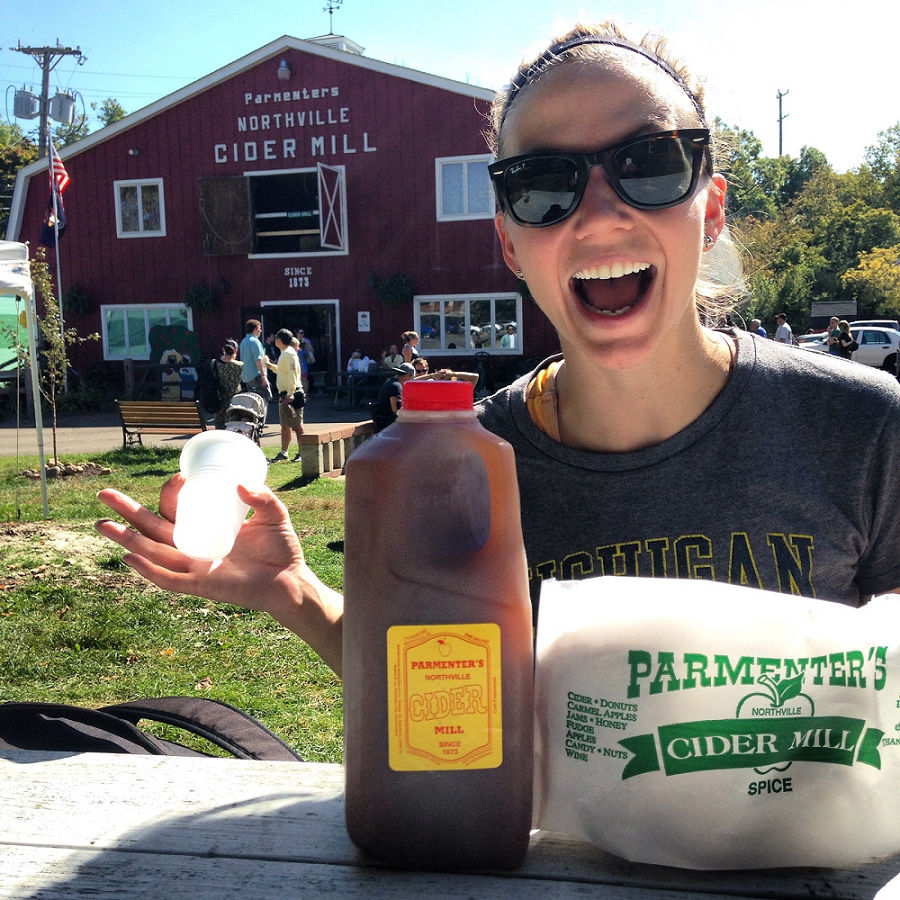 11. What do you like best about the region in which you recruit?
Michigan alums in the area and the food!
12. What has surprised you most in this role?
The sheer amount of talented, academically excellent students there are out there.  
13. Where would you most like to live?
New Zealand. I lived there after graduation for a while, and I would love to go back. I tackled one of the nine Great Walks there so I still have some work to do!
14. What is your motto?
Activity breeds activity! My friends call me Go Go Greta because I always want to be doing something.