Welcome to Get to Know Your Admissions Counselor, an occasional series that spotlights some of the talented and passionate people who travel near and far to recruit new Wolverines for the University of Michigan. 
After growing up in a military family and spending most of his childhood moving from one location to the next, Kyle Small is building a home for himself - both literally (see question 15) and figuratively - at the University of Michigan. 
A proud U-M alum, Kyle works on the team as the Recruitment Coordinator for Programming, helping to run a number of initiatives throughout the year for prospective and admitted students. His recruitment territories include Massachusetts and much of Southwest Michigan, including Allegan, Barry, Berrien, Branch, Cass, Kalamazoo, Saint Joseph, and Van Buren counties. He also reviews admissions applications for prospective students from Africa.
We asked this resplendently bearded three-year admissions veteran to share his thoughts on what makes U-M special and what students should consider as they complete applications this fall. 
1. What do you like most about your job?
The ability to recruit different types of students from the fourth-generation Wolverine to the student who is the first person in their family to go to college. I also really enjoy working with our current students, particularly with Campus Day, because we spend so much time together and every year we become a family.
2. What is your favorite thing about the University of Michigan?
The sense of pride and tradition students have here. As an alum, it's like nothing you'll ever see anywhere else. Whether it's the parade of students walking down Hoover Street for a football Saturday or a cold January morning, students love being here. 
3. What is something you wish you knew before your freshman year?
To ask questions. There are people here whose sole purpose is to help you get from where you are now to wherever it is you want to go in the future.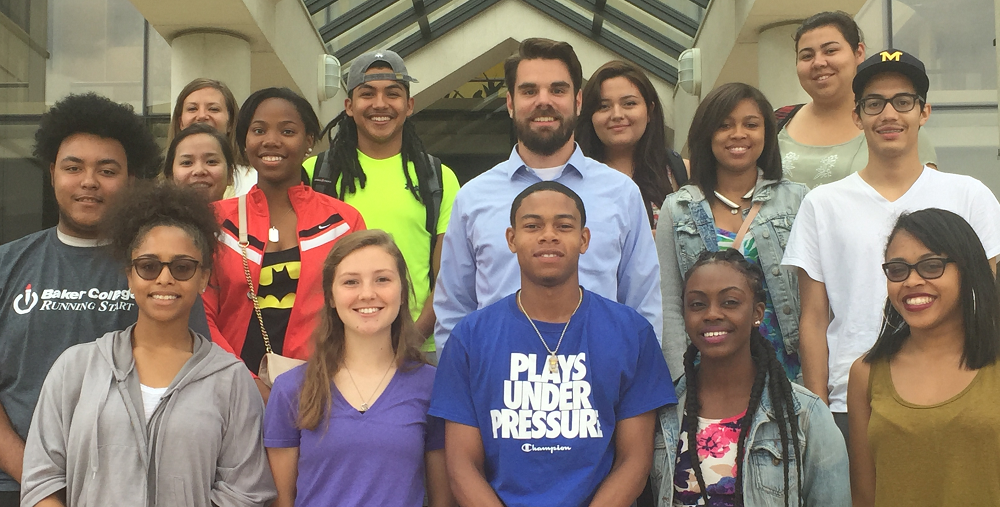 4. What is your go-to travel snack when you're out on the road recruiting?
Apples and (with a little bit of shame) Flamin-Hot Cheetos. I always try and check out the local spots too.
5. What would your perfect Saturday in Ann Arbor be?
Definitely a football Saturday. Ann Arbor in the fall is beautiful and the atmosphere is electric. After the win, probably going to Mani and getting one of their awesome pizzas. The Cippolini is my favorite. I cannot recommend the scallops or pork belly enough either!
6. What is the most common mistake you see prospective students make?
Procrastination.
7. What do you consider the most important part of an application?
Essays, by far. We don't have an interview process, and with our application volume, we cannot possibly interact with every student, so bringing in those personal touches about who you are is really important.
8. What is one piece of advice you'd give a prospective student about completing an application for U-M?
Start early. College applications are long, and we ask a lot of questions. Take it one section at a time and it won't seem as daunting.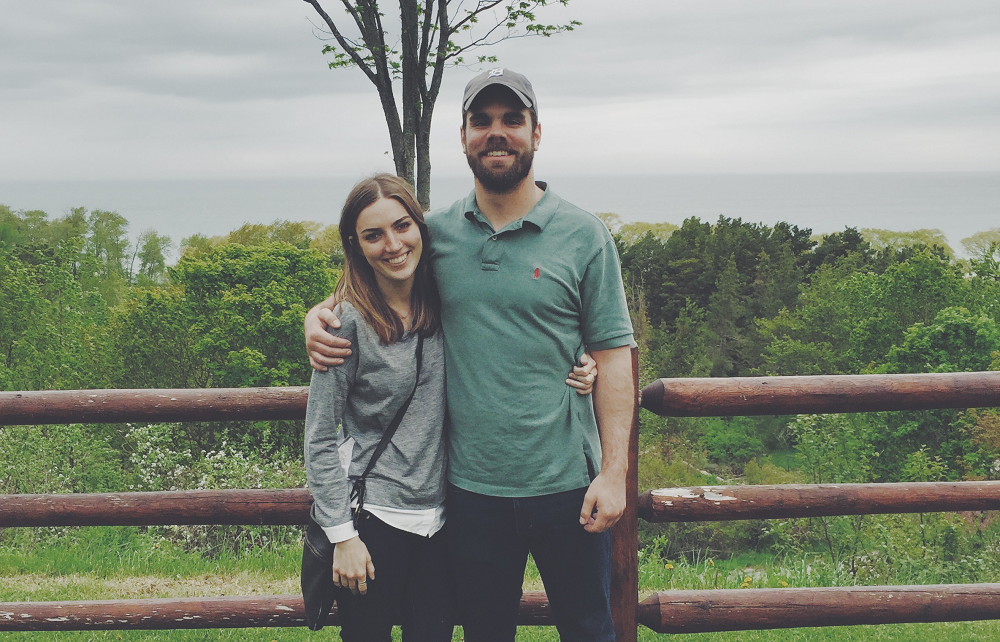 9. What is the biggest myth regarding the U-M admissions process?
One myth I always see particularly on online message boards is that we cannot possibly read "all" the applications. I can assure you that we take pride in making sure we read every application multiple times.
10. What do you look for when reading a recommendation letter?
How personal the letter is. You can really tell when a student has developed a strong relationship with the recommender.
11. What do you like best about the region in which you recruit?
The variety. I have the ability to recruit students from all different walks of life with all different types of needs and wants. It keeps things interesting, and I always have to be on my toes.
12. What has surprised you most in this role?
The people you met and the relationships you create. There are students I am still in contact with today that I helped recruit back when I first started. 
13. What is your most treasured possession?
My dogs, 100 percent. My partner and I own a Newfie named Ozzie and a Great Pyrenees named Sally. They are big 100-pound teddy bears, and we baby them way too much.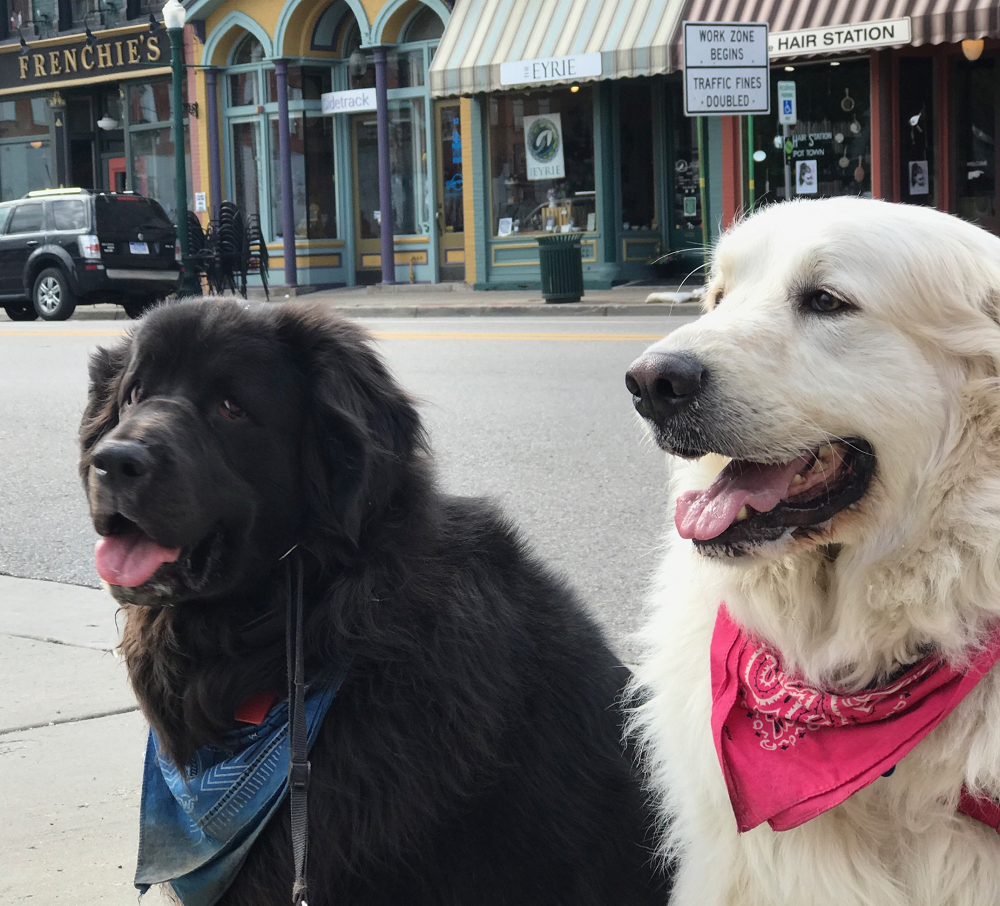 14. What is your most marked characteristic?
I am pretty direct, perhaps too direct.
15. What do you consider your greatest achievement?
I bought a house this past year and have taken on some pretty extensive DIY projects including a fence, bathroom renovation, and patio/pergola combo.  The fact that everything is still standing might be the great achievement of it all.  Shout out to Fixer Upper and Reddit for providing the false confidence for me to think this was a good idea.