Three years ago, when I stepped on campus for the first time as a college freshman on Aug. 28, 2014, I was so excited I was shaking.
I arrived early at every class breathless and bright eyed, my heart pounding and eager to learn everything. I felt like skipping from building to building.
I rushed and joined a sorority, thrilled to feel like I was part of something bigger. I joined clubs, went to meetings, applied to jobs, and jumped into research. I was taking 18 credits and so smug with my ability to do everything.
Within a few weeks, I was exhausted.
I was overworked, burned out, and unhappy. I was trying so hard to be the perfect freshman, the perfect sorority girl, the perfect bubbly and outgoing student that I wasn't being the perfect me anymore.
I took so many classes I wasn't ready to take that I wasn't sleeping. I was spending all of my time either in class or doing homework. I wasn't hanging out with friends because I was so overwhelmed with my academic and professional responsibilities.
I was so excited to get started, I forgot to make sure I was actually enjoying myself. I rushed headlong into freshman year without a plan, without a map, and quickly got lost.
I wanted my freshman academic year to be so perfect that I neglected actually having fun and enjoying the experience.
So, now the question is, how do you learn from my mistakes and make your freshman year amazing?
Don't isolate yourself — find your tribe
Many students come to college stressed about wanting to fit in. You will find your place, but only if you go looking for it. Sit next to someone new in class, and introduce yourself. Say hello to a new group of people in the dining hall.
You can't wait for everyone else to make the first move.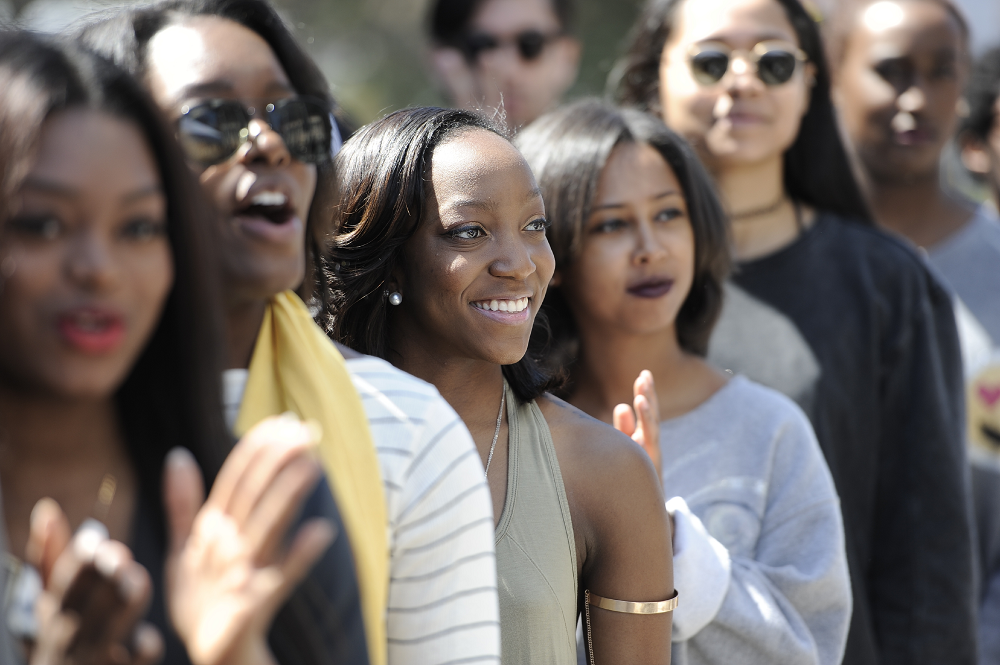 That being said, don't take the easy way out. I joined Greek Life as a way to meet a lot of people all at once, assuming that knowing people meant that I felt like I fit in.
Unfortunately for me, this was not my tribe, and I spent two years struggling to fit in and feeling like an alien because I didn't fit the stereotype.
It has taken me more than a year to finally find my tribe — I became an Ecology and Evolutionary Biology / Program in the Environment double major  —  and found the students I happily fit in with.
I became a tour guide, and I get to spread my Michigan enthusiasm to prospective students.
I tried the club cross country team MRun, and just this year I joined the Michigan Backpacking Club!
Take the time to find your place and don't panic if you don't find it right away. College is all about growth and discovering yourself — you're going to change and grow over time, so find what you like.
Take your time. Try new things. Keep doing what you already love.
---
---
Manage your time carefully and don't overdo it
Now that I've encouraged you to try everything new, I'm now going to caution you to not overwhelm yourself.
If you join every single club your first semester, you're not going to get to dedicate the time you want to each one. It will also be tough to keep up with your academic requirements. You have at least four years to join new clubs!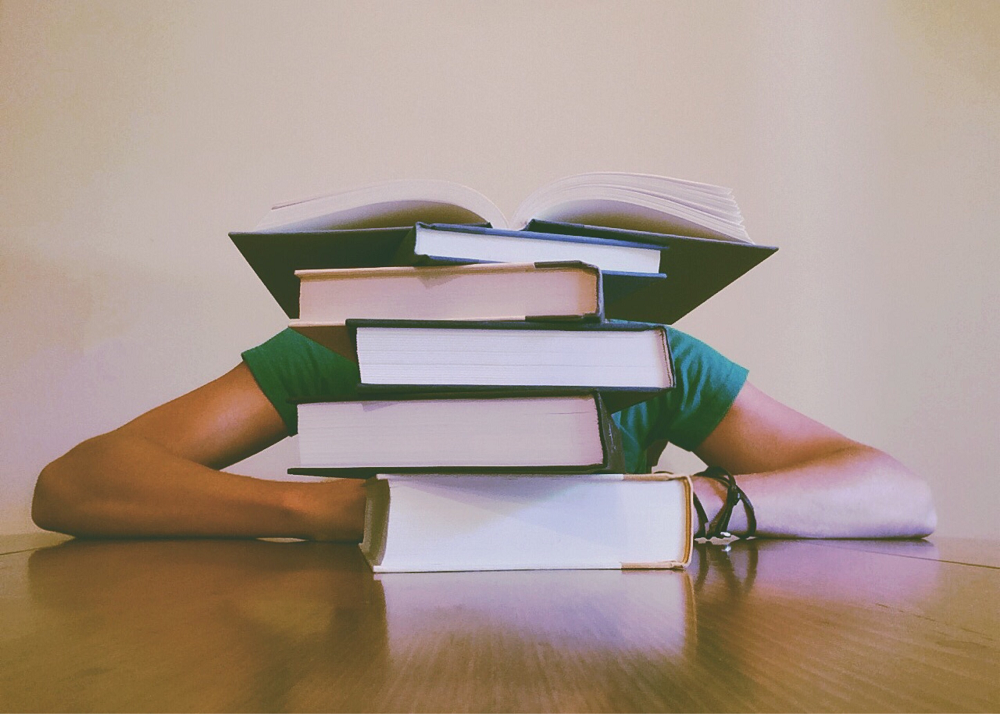 If you're overwhelmed with classes, take a minute to evaluate why.
Are you not understanding the material? Are you falling behind on your homework or readings? Are you taking a class load that is too heavy? If you're noticing problems, you need to correct them before it gets too late in the semester. Go to office hours. 
There is no shame in saying "no" and not continually adding on more and more responsibilities.
If you are stretched too thin, if you can't handle your classes on your own, the first step to fixing it is admitting that you can only be in one place at one time.
---
---
Make time for yourself
Enjoying your college experience doesn't just mean hitting every event, joining every club, getting a 4.0 GPA, and chanting the loudest for your chosen sports team.
Even if you're crossing off everything on your college bucket list, you need to make sure you're making time for your "me time." You're going to make yourself miserable if you never allow yourself to have fun and blow off some steam.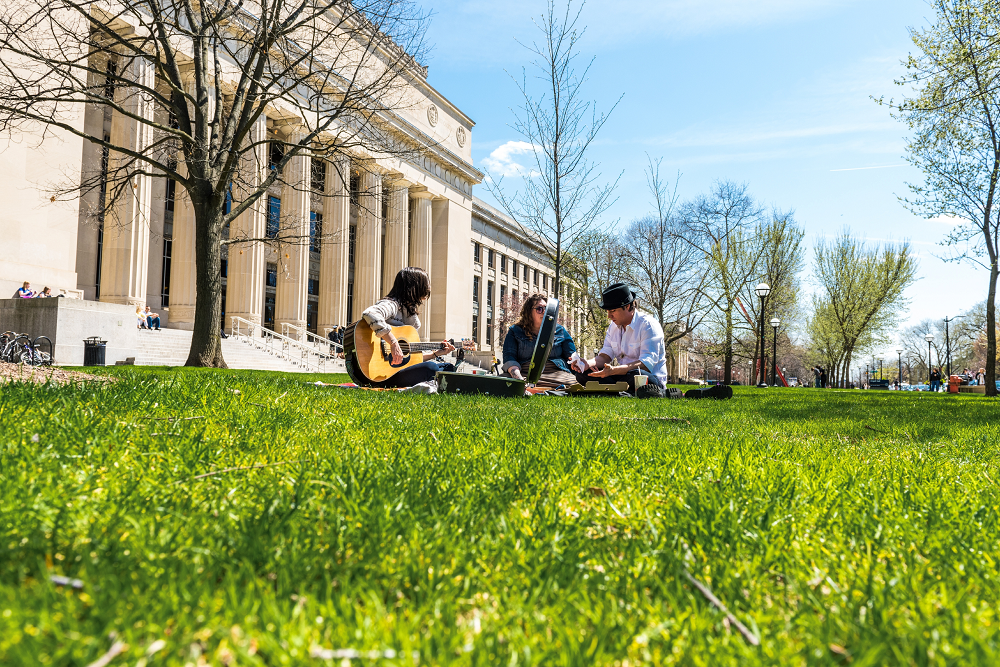 If this means reading books, make the time to get in a chapter at least once a week.
If you are a yogi, drag your yoga mat to the middle of the Diag and practice your lotus.
If you like to paint, block out time in your schedule.
If you love lifting weights and you're happiest when you're sore after a good workout, make your way to one of Michigan's workout facilities a few times a week.
For me, I love plants and photography. I have a house plant blog (bonus points if you can find it!) and in order to practice both, I spend two hours a week on the weekends taking some time to breathe and meditate in my own way by fussing over my plants.
---
---
Take care of your health
Make sure that you're paying attention to what your body needs, especially your first semester.
Make sure you're sleeping enough every night. I used to pull all-nighters finishing papers and doing assignments and pulling 12-hour study sessions on the weekends because that's what everyone does in college, right?
This is an unhealthy and unsustainable lifestyle. You can't rely on coffee to replace a good eight hours of sleep. In fact, it can make it harder to get a good night's sleep and even lower your GPA.
Get your flu shot every year! If you get a cold, make sure you're resting. All the orange juice in the world will not overcome an all-nighter.
Buy some cough drops and drink some tea. If you are truly ill, get yourself to UHS for general non-emergencies.
---
---
Be yourself
Don't forget who you have been for the previous 16-18 years. Some of you have uprooted yourselves and moved across the world, and some of you may just be minutes away from your childhood home.
Either way, you are still the person you have always been.
Hold on to the things that make you you. Don't try to make yourself less shiny just so you fit in to what you think you are supposed to be like.
The things you love make you who you are, and you shouldn't let anyone change that. Don't let being a college freshman change who you were before you became a college freshman.
I tried to conform to what I thought a sorority girl ought to be, and I made myself miserable by suppressing the things I enjoyed.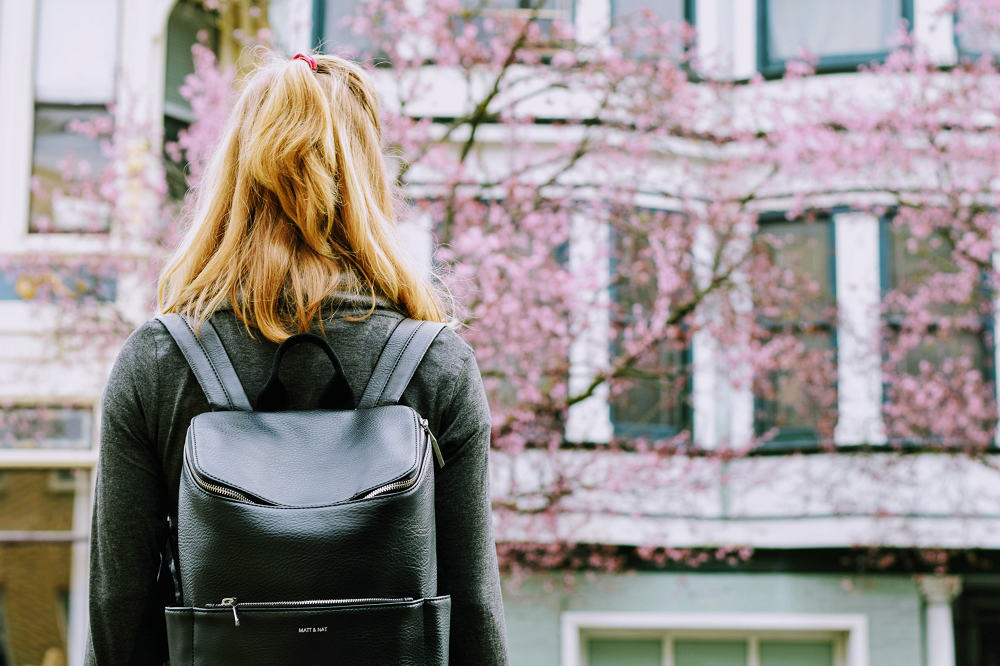 I struggled in this environment for two years, until I finally admitted that I wasn't cut out for the commitment required and I'd be happier outside of the greek system.
---
---
Now here I am, three years later. I'm walking across campus as a senior, applying to grad school.
I still arrive early to classes. I still feel breathless and bright-eyed, thrilled to be on this campus. I still join new clubs, and meet new people.
But I have learned how to take care of myself.
I make time for my friends, even if it's just quietly sitting together doing homework for completely different classes.
I carefully pick my classes to make sure I'm not going to be overwhelmed with homework from multiple courses with significant time commitments.
I only work part time, even in the jobs I really enjoy, because my academics are a priority.
I embraced the person that I have always been, and I spend time around people who appreciate me for me through both clubs and classes.
I take time to breathe, enjoy the sunshine, and to just enjoy the experience of being a college student.
So hear my story, freshman, and learn from my mistakes. Go forth and make this year the best it can be!