I still remember researching colleges, four long years ago. I was caught between two totally different types of schools – a big school like Michigan with a variety of majors, or a much smaller school that only taught different types of art.
Ask anyone that knows me, and they'll tell you that I'm an art and design major. Art is something that I've loved ever since I was young, so I knew I wanted to go to a school with a good art program. But with such different options how was I to choose?
Really, it all came down to looking deeper into each program. As an incoming freshman I wasn't sure what aspect of art I wanted to pursue. In high school I liked ceramics, drawing, painting, pretty much everything. Even though I knew I wanted to focus on art you could say I was undecided about what exactly I wanted to study.
Like a build-your-own major
One of the things that drew me in to the Stamps School of Art & Design was its unique, interdisciplinary program. While the major is simply "Art & Design" you get to pick your classes, kind of like a build-your-own major. I liked that I would have the freedom to pursue my interests in a way that was unique to me.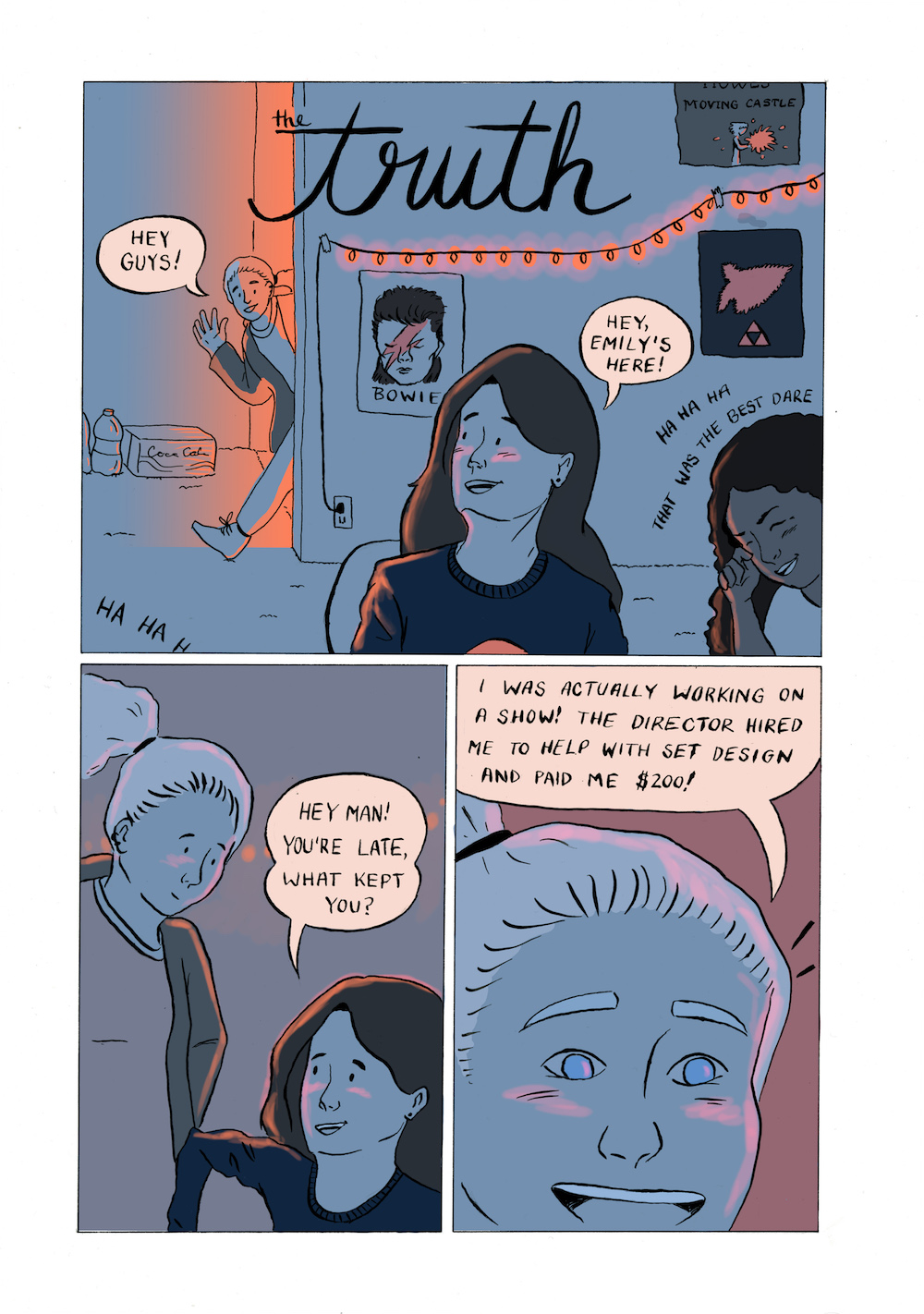 The easiest time I've ever had choosing classes was my freshman year – as an art student all your freshman classes are required basics classes. So Drawing I, 3D Design, 2D Design, Drawing II… you get the picture. While it might seem like these classes might be a tad redundant – I came in with a strong understanding of drawing basics so it was some familiar territory – they really helped me solidify what exactly it was I had a passion for. It certainly wasn't 3D like I had thought previously, and painting was still fun, but I really ended up loving Illustration.
Being at Michigan came with other benefits that I didn't even realize at first. 
A large school means amazing resources 
During my freshman year I was tasked with creating a work based on a fear. Mine was - and still is - insects.
I was actually able to get in contact with the collection manager of the insect division of the Museum of Zoology here at Michigan, Mark O'Brian. He was able to show me some of the specimens in the collection, which included a wide variety of grasshoppers, butterflies, and beetles. I may have been a tad creeped out (like I said, I was researching my fear!), but the experience ended up being extremely helpful in completing my project.
For my scientific illustration course this past year, my class collaborated with the Matthaei Botanical Gardens to create interpretive materials about Michigan's dune ecosystems.
In order to create our projects my whole class actually spent a weekend camping up at Sleeping Bear Dunes. We hiked around the dunes, stopping to draw and make notes on the local flora and fauna.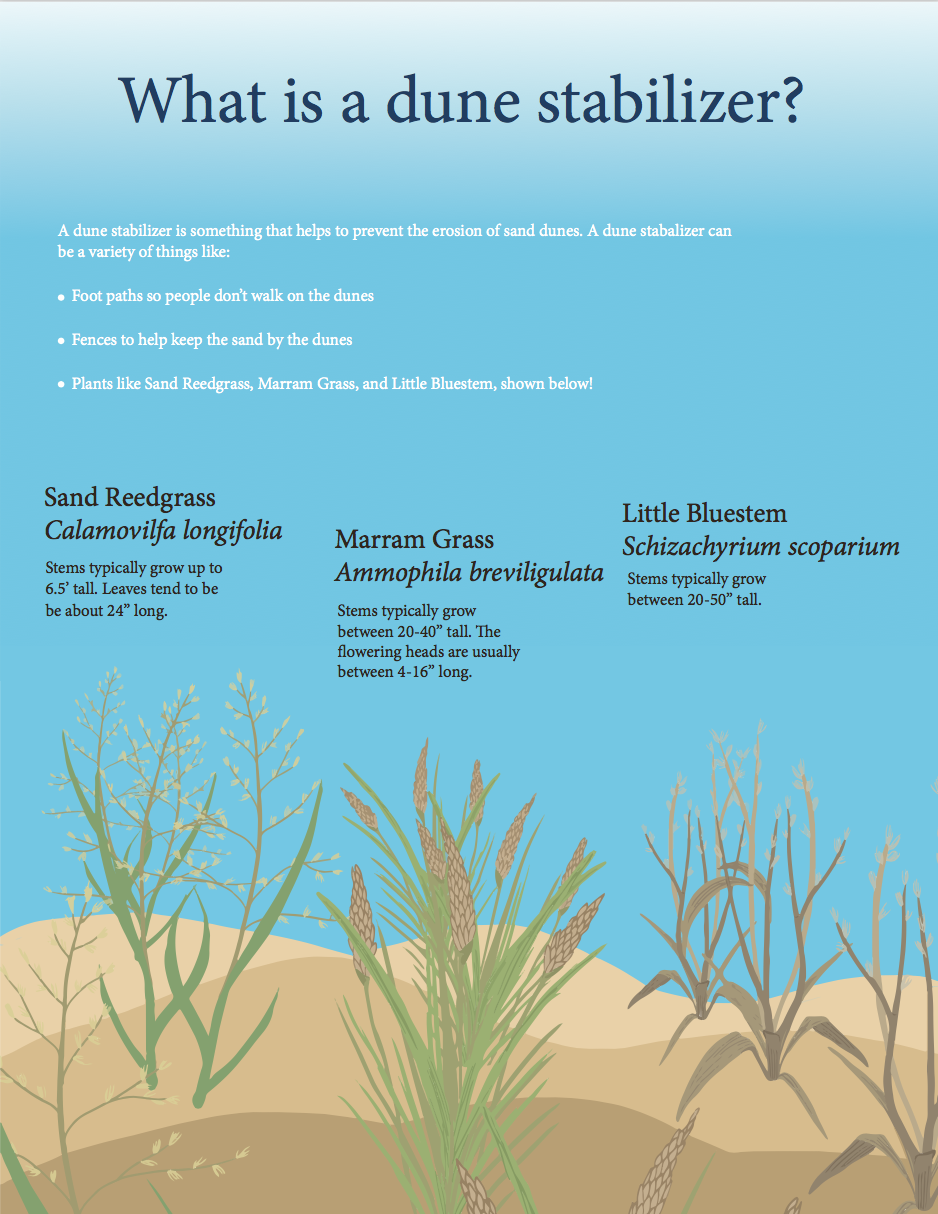 I specifically focused on the different types of dune grasses, such as Marram Grass and Little Bluestem, and how they help to prevent dune erosion. It was so cool to really get a hands-on learning experience while working on a project that was going to be helping the community.
Both of these opportunities helped my work, and I might not have gotten them I gone to a different school.
One thing that Stamps does that I didn't see at any other school is require students to go study abroad, which I wrote about here. While many other universities will have options for study abroad Stamps was the first school I saw that had it listed as a requirement to graduate.
I was a little intimidated at first, but I ended up being thankful that it was required. It led me to an amazing month in Florence, Italy, something I'm not sure I would have done on my own. The program pushed me outside of my comfort zone and I got to see and learn so many new things.  
One of the quintessential parts of being an art student at Stamps is the Penny Stamps Speaker Series, a weekly lecture held at the Michigan Theater (and is free and open to the public – stop by!) It's required of all art students every semester for all four years. Each lecture showcases a different artist in a range of fields.
I love that I get to see and hear the stories of professionals who are successful in the fields I'm interested in. A few of my favorites have been graphic novelist Alison Bechdel, visual strategist for NASA Dan Goods, and punk rock protest group Pussy Riot.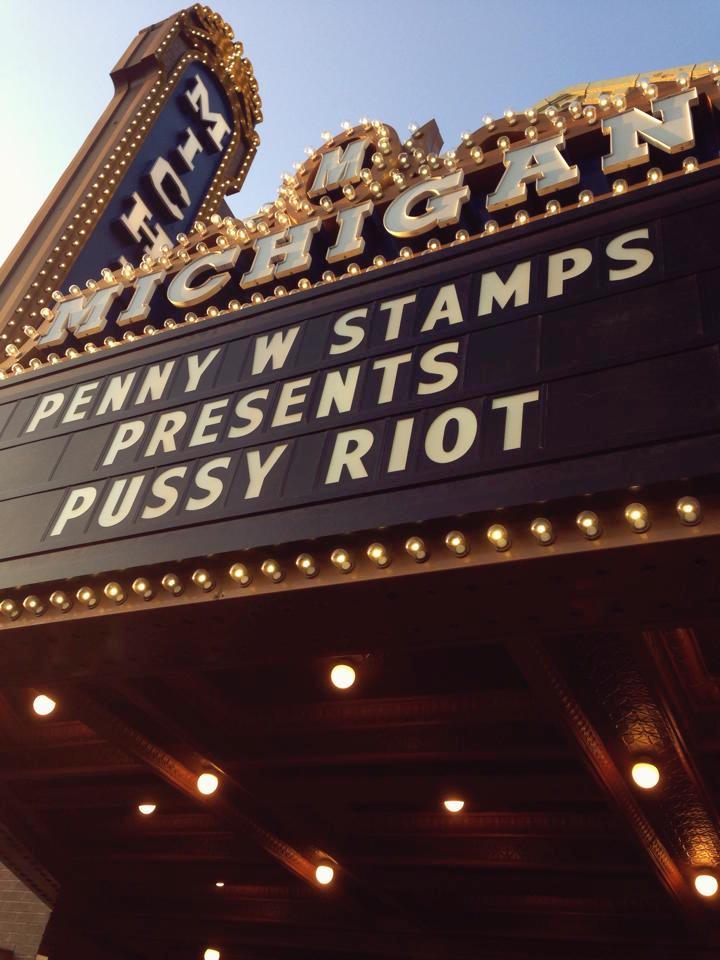 One of the things I love about the Stamps Speaker Series is that it shows the wide variety of careers that are available for artists and designers.
Ready for a career after college
Stamps also goes further by offering classes and resources to help students prepare for life outside of college. I've taken a writing class through the art school that taught me how to write grant applications and artist statements, and I'll be taking a class called "Professional Practice" this coming semester. The class connects students with professionals in the industry and focuses on all the ins and outs of being a professional artist.
Stamps also offers resources outside of class, like the annual career bootcamp, which offers a variety of workshops such as creating a portfolio website and preparing for interviews – all led by Stamps alum.
One big event that has specifically helped me was the annual portfolio expo. During this event, representatives from a variety of companies such as Ford Motors, Quicken Loans, and IBM come to review student portfolios and provide feedback.
This past year I met with a representative from the Michigan Athletics graphic design department. As we chatted she told me that the department was going to be looking for interns for the coming year. I was able to ask questions about the position, and exchange contact info so I could see about applying for the job. Thanks to the expo, I'll be starting as a graphic design intern this semester.  
A community for inspiration and feedback
It's hard to believe that I'm already at my senior year at Stamps, in the midst of writing my project proposal for Integrative Project, a yearlong project each student completes, which are ultimately shown in the Stamps Gallery downtown.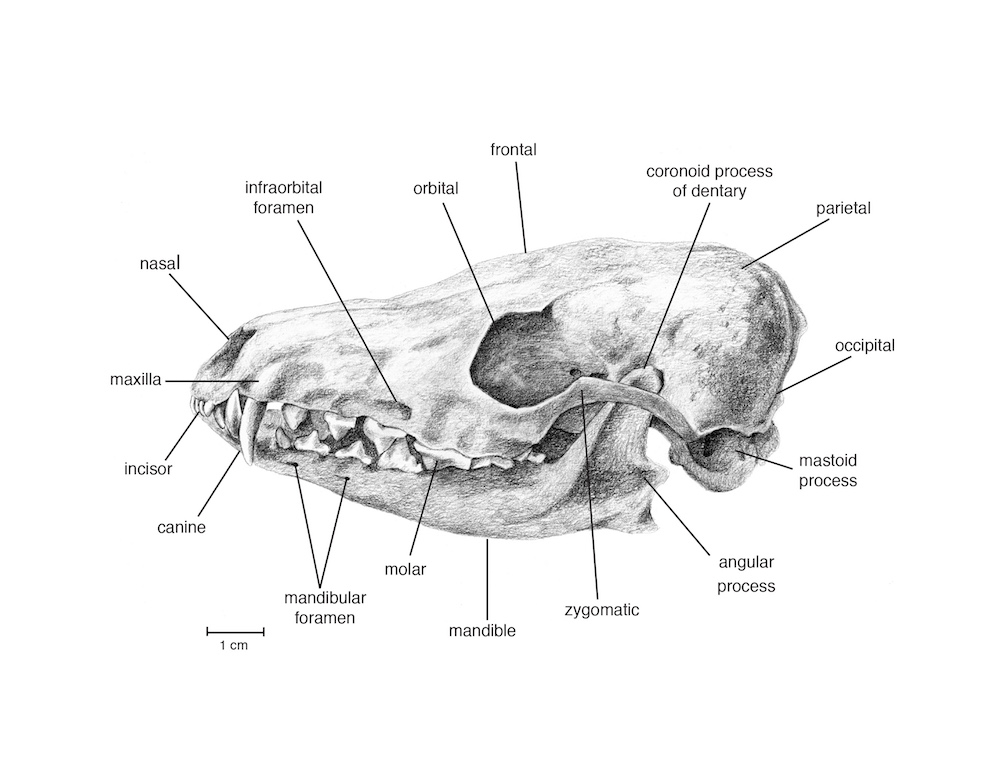 There are multiple sections offered for the class with professors whose skillsets vary from sculpture to printmaking. The sections are fairly small so not only do students get the attention required for the course, but you also develop a close bond with those in your section.
The studios are right next to each other as well, making it easy to ask your neighbor for feedback and stay inspired by the work that is being created around you. I'm so excited that I'll be able to focus on exactly what I'm interested in, graphic novels and personal narrative, with all the different resources at U-M at my disposal.  
If this article is any indication, it's clear that being an art student can be kind of a whirlwind. While that may be true, and it may require a lot of hard work, being an art student at Michigan is also a lot of fun and extremely rewarding.
I couldn't imagine being anywhere else.