Finals are a stressful time. A really stressful time.
So, as a very stressed out college student, how do you relieve that stress? Different people have their preferred ways.
Yoga? Yup. Aromatherapy? Sure. Coloring? Of course.
But the best way, in my entirely unbiased, dog-owning opinion, is to find a dog and to pet that dog.
There are plenty of dogs wandering through the Diag (shout out to Reggie the Campus Corgi!), but the university makes it even easier than that.
They bring the dogs to us.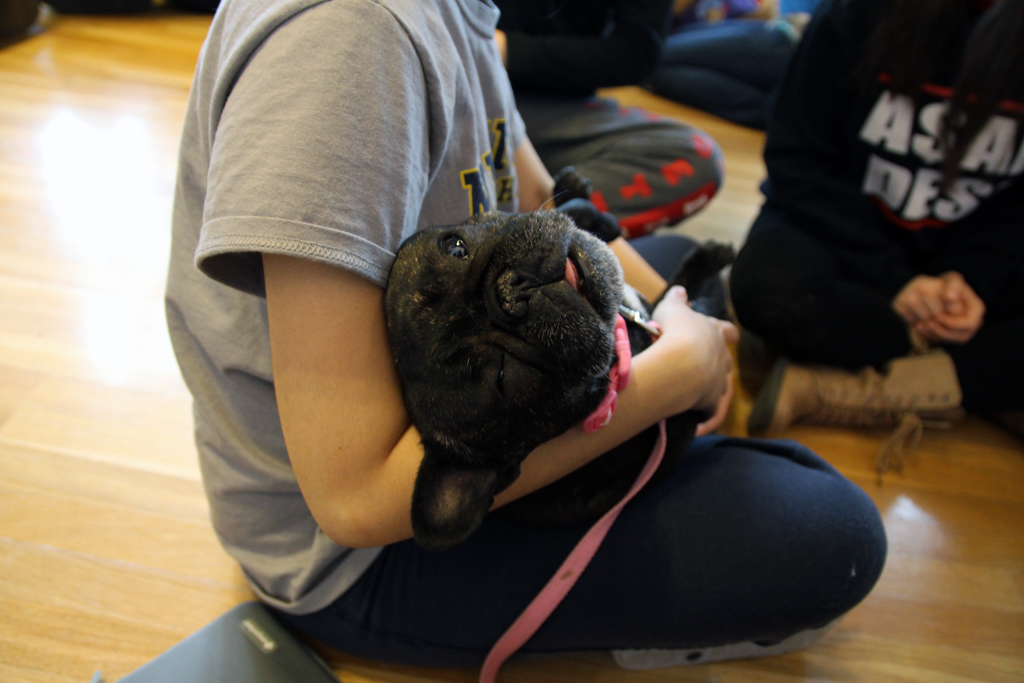 So, who are they?
The dogs that the university brings to campus are therapy dogs made available through Therapaws of Michigan.
Therapaws is a non-profit, volunteer organization that works to bring dogs into therapeutic and educational settings in the greater Ann Arbor/Washtenaw area.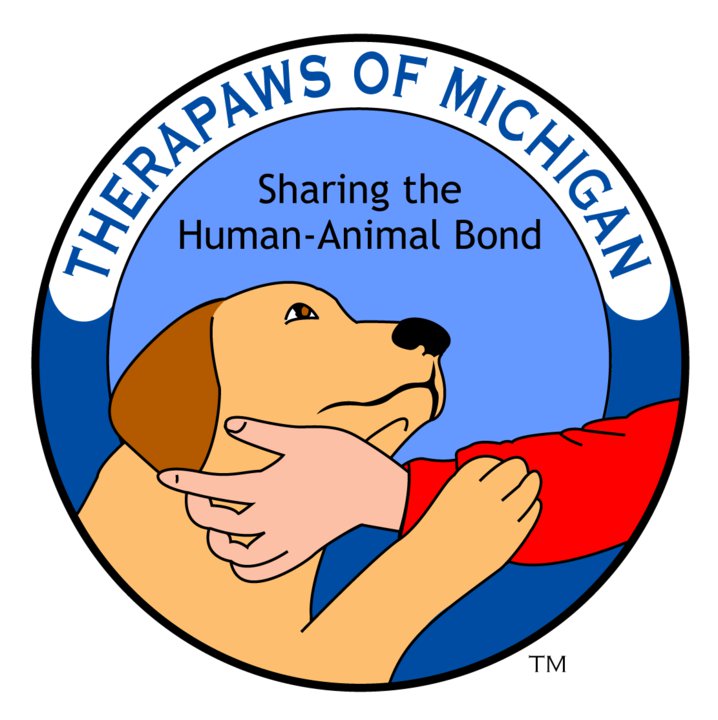 Aside from the university, the pooches visit area elementary schools, nursing homes, and hospitals, including the Michigan Medicine hospital system and the Veterans Affairs hospital near campus.
They do everything from in-patient visits to therapy and stress relief to being Reading Education Assistance Dogs (small children read books to the dogs to help them learn how to read - isn't that actually the cutest thing ever?).
All of the dogs are screened to ensure they are "well-mannered dogs of sound temperament and good health" so you know you are getting only the best of dogs. Though we know that they're all good dogs, Brent.
Where can you pet them?
It depends, because the doggos visit a lot of locations on campus. In warmer weather, they can be found outside for Dogs on the Diag, but as it gets colder, they're often in Shapiro Undergraduate Library (aka the UgLi), North Quad, or the School of Social Work.
All you have to do is to look for the crowd.
So how do you figure out where and when these beautiful puppers are on campus?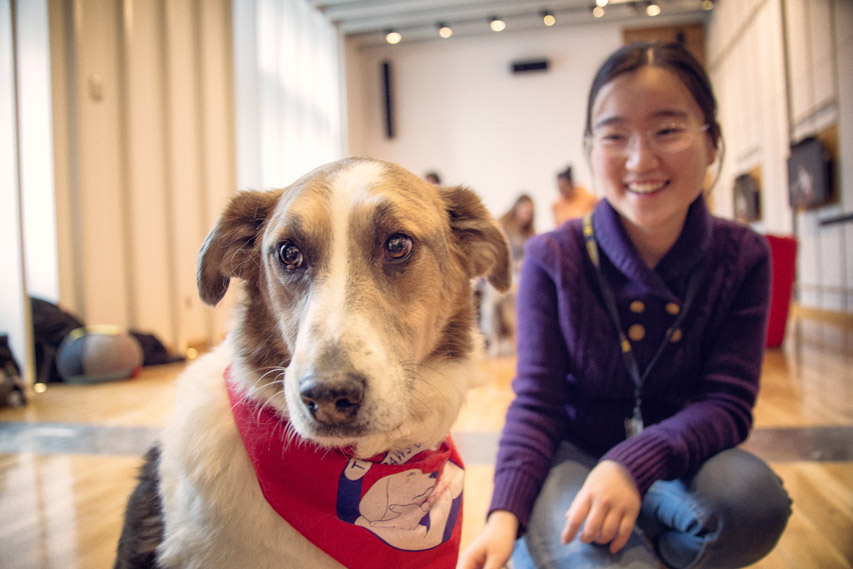 Sometimes there is a Facebook event for the visit, and sometimes there are posters up around campus. You can always head to the Happening @ Michigan page run by Student Life.
These events are usually put on by a coalition of organizations on campus. Counseling and Psychological Services (CAPS), the U-M Library, University Unions, Center for Campus Involvement (CCI), and Student Life all work together with Therapaws to bring us these life/grad-saving canines.
Other stress relief opportunities on campus
What if you, by some tragic twist of fate, are allergic to dogs?
What if you have classes or meetings at just the wrong time to visit these angelic furballs?
There are still plenty of options on campus to help students relieve some of their stress during finals.
If you still live in the residence halls, almost all of the dorms put on a stress-relieving event for their residents, and there is late-night breakfast in the dining halls for students with meal plans.
If you don't, the CCI and CAPS work together to host events around campus, ranging from free yoga to mindfulness days to crafts and a UMix (a late night party in the Michigan Union) focused on being healthy.
Other organizations also host events that can help students de-stress, like First Presbyterian Church's Free Pancake Supper on the night of the last day of classes (tonight!), Trotter Multicultural Center's 72-Hour Study Break, or Theatre 371's Annual Clown Show.
And now… some bonus dog pictures!!!