Our Early Action decisions are out, which either means you're on cloud nine or a little bummed.
We get it.
It's an emotional development in what has probably been a stressful process for you and your family, and we hope that no matter the decision, you're able to relax and enjoy the upcoming holiday season with those you love.
But you may also be wondering what comes next. Here's what you need to know…
… if you were deferred
Admission to the University of Michigan is the most competitive it has ever been. We received almost 40,000 Early Action applications this year, and as a result, admission was very competitive. 
Be assured that we used a holistic and comprehensive review process and looked at all aspects of your application before a decision was made.
We considered your grades, curriculum, test scores, essays, extra-curricular involvement, recommendations, and personal background as part of our evaluation.
Before we can make a final decision on your application, we need to further evaluate the strength of the regular decision applicants, as well as the rate of admitted students who eventually enroll.
We ask that you please submit your mid-year grades no later than mid-February so they can be considered as we continue to assess your application. Otherwise, there is nothing further we need from you at this time, and we ask you do not send in any other additional information. 
As stated in your deferral letter, we will have a final admissions decision for you by early April. For more information, including a list of FAQs for deferred applicants, please visit the Office of Undergraduate Admissions website.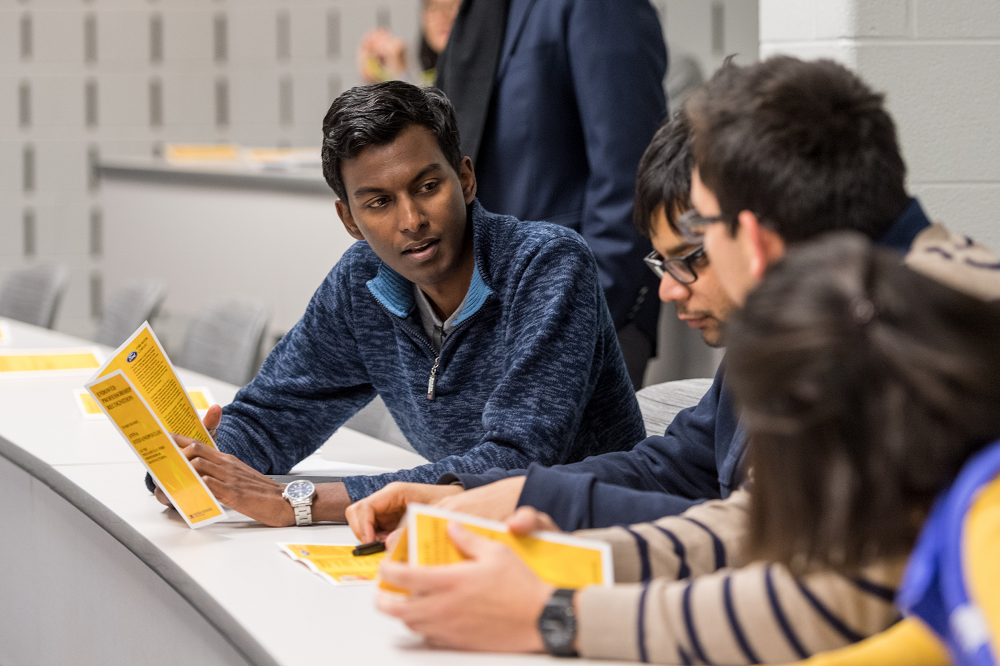 … if you were admitted
First off, congratulations!
It's a huge accomplishment, and one you should be especially proud of considering the level of competition this year.
Your journey to Ann Arbor continues now with a few important steps, including signing up for our Campus Day admitted student program and securing your spot in the Class of 2022 with your $300 enrollment deposit.
And if you haven't already done so, be sure to complete all the necessary financial aid forms as soon as possible.
Additionally, please consider checking out our blog and following us on Twitter, Instagram, and Facebook for timely updates and fun content. Use the #Victors2022 hashtag to connect with those who will join you on campus this fall.
We congratulate you again, thank you for your interest, and welcome you to the U-M family.