As a public university, the University of Michigan is committed to attracting and retaining high-achieving students from our state. The HAIL Scholarship is designed to improve access to UM-Ann Arbor by reducing concerns about paying for college for high school students who will succeed on our campus.
The HAIL Scholarship provides tuition assistance to students from Michigan public high schools, lowering the cost of college for their families.
We want students who excel academically to see themselves thriving on our campus and to understand that there is financial support to meet their needs.
---
Getting to Know You
The HAIL Scholarship is available by invitation only. If you have been invited to apply as a HAIL Scholarship first-year student, please share more information about yourself here.
HAIL Scholarship Overview

What is the HAIL Scholarship?

The HAIL Scholarship provides full tuition and fees for four years of undergraduate study on the Ann Arbor campus. Most HAIL students obtain additional support for other costs like housing and meals by applying for financial aid.

What is the scholarship's purpose?

The scholarship is intended to improve access for students from underserved communities in Michigan.

HAIL informs students as they are making their application choices that Michigan provides financial support if they apply and are admitted. The unconditional commitment of free tuition assures students and their families that U-M is within their reach.

Are there other costs I should be aware of that are not covered by the HAIL Scholarship?

Tuition is only one part of the cost of attending college; the overall cost of attendance is more. Most HAIL Scholars qualify for additional assistance to cover housing and other expenses. To ensure that they receive this additional financial assistance, students complete both the Free Application for Federal Student Aid (FAFSA) and the CSS Profile.

How are the HAIL Scholarship and the Go Blue Guarantee alike or different?

The Go Blue Guarantee provides free tuition and fees for students from families with incomes less than $65,000, and assets less than $50,000. All students within the state of Michigan, who are admitted and meet this criteria, are guaranteed financial support by the Go Blue Guarantee. Students must submit a FAFSA and CSS Profile in their first year, and then a FAFSA each year thereafter to demonstrate that they have met the financial criteria. Students must also submit the FAFSA and the CSS Profile for the HAIL Scholarship to ensure consideration for all eligible financial aid programs. However, the award guarantees four years of free tuition regardless of family income fluctuations.
HAIL Scholarship Eligibility and Selection

Who is offered the scholarship?

Over the past six years, more than 1,000 high-achieving students from the state of Michigan have accepted the scholarship and enrolled at Michigan. Students are selected for the HAIL Scholarship using data from the Michigan Department of Education. U-M is able to access this information through a special memorandum of understanding between U-M and the state. 

Are nonresident (out-of-state) students eligible for HAIL?

No, the HAIL Scholarship is only for Michigan residents.

How are students invited to become HAIL Scholars?

Students receive a personalized mailing with encouragement to apply to U-M, and a promise of four years of free tuition and fees if they are admitted — a value of over $66,000 — with no requirement to complete financial aid forms. 

Are students who are offered the HAIL Scholarship given an advantage in admissions?

No, students who are offered the HAIL Scholarship are not given admissions preference. They undergo the same admissions process as other in-state students.

Can students offered admission with the HAIL Scholarship defer admission to a later date?

No, the HAIL offer is for the specified term only. There may be other financial resources available to students who are interested in different timing. Early middle college students should contact Jody Gore in Undergraduate Admissions to discuss their options. His contact information is below.

Are students who are offered the HAIL Scholarship admitted?

Not all students offered the HAIL Scholarship are admitted after they apply. Students who are not admitted, and who show academic promise, may have the option to attend the University of Michigan-Dearborn or University of Michigan-Flint campuses using the HAIL Scholarship. Students attending the Dearborn or Flint campuses may then choose to complete their study on those campuses, or apply to transfer to Ann Arbor after successfully completing college credit.
Creating Your Community on Campus

What opportunities are available to HAIL Scholars once they are on campus?

Connecting with other students through academic, co-curricular, and other groups at Michigan is an essential element of a U-M education and critical for all students' success, including HAIL Scholars. To help facilitate these connections, first-year students who enroll at Michigan with a HAIL Scholarship are invited to a welcome reception early in the first semester. Students may also participate in the SuccessConnects peer-to-peer mentoring program led by the Office of Academic Multicultural Initiatives, and we strongly encourage this opportunity for academic support and mentorship. Students may also work with their academic advisor to select courses in the Comprehensive Studies Program, which provides academic, social, and personal support.

If I want to connect with other HAIL Scholars, how would I do so?

Current HAIL students have shared with us a desire to connect with one another. The university currently offers a HAIL reception for incoming students so that they can get to know one another. In addition, many HAIL students have found community with the First-Gens at Michigan student group. Yet Michigan students have many identities and can find meaningful connections to other students through the 1,600 student groups on campus.

What if I have questions about my classes, finances, or other aspects of becoming comfortable with college life?

All new students naturally undergo a period of adjustment to life at college. As part of our commitment to your success, we encourage all Michigan students to reach out and get answers to their questions or ask for help when they need it. Our academic success services make the best students better, and include Math Lab, Physics Help Room, Sweetland Center for Writing, the Science Learning Center, the Language Resource Center, and more. For guidance with finances, please contact Sondra Fonville (sondaka@umich.edu) in the Office of Financial Aid.

Do I have to maintain a specific GPA in order to retain my HAIL Scholarship?

Like all Michigan students, HAIL Scholars are required to maintain 12 credits (full-time) and a GPA of 2.0 or higher to retain their scholarship.

How does the HAIL Scholarship work for classes I would like to take in spring or summer terms?

The HAIL Scholarship is not available for these terms. However, you may qualify for other aid. Please contact the Office of Financial Aid to learn more about available financial resources.

Does the HAIL Scholarship cover study abroad programs?

The scholarship can be used during any fall or winter semester when you are attending a UM-sponsored study abroad program. The value of the award is equivalent to the cost of UM-Ann Arbor tuition and fees. The HAIL Scholarship cannot be used for a spring or summer study abroad experience or for a non-UM program.
---
For More Information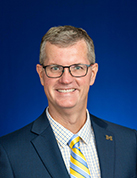 Students who are applying to the university and have not yet enrolled should contact Jody Gore (gorejo@umich.edu) in the Office of Undergraduate Admissions.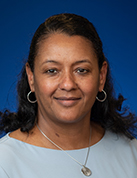 If you have questions regarding the scholarship and other access to financial aid, please contact Sondra Fonville (sondaka@umich.edu) in the Office of Financial Aid.