There's no need to be in a hurry to get off campus as soon as your first year is over. Though it can be fun to have an apartment and live with friends, there are so many perks to living in University Housing. Rather than go through the stressful process of getting a group of friends together, touring apartments, and signing a lease, think about sticking around in the residence halls.
Here are some awesome things about dorm life that you probably haven't thought about.
Meals plans are included in housing contracts!
This means that you don't have to worry about getting to the grocery store, shopping for groceries, finding a way to transport those groceries back to your room, cooking up all of that food, storing that food somewhere, cleaning up the mess you'll make cooking and eating the food…need I go on? Just let professional chefs take care of all of your food concerns for you.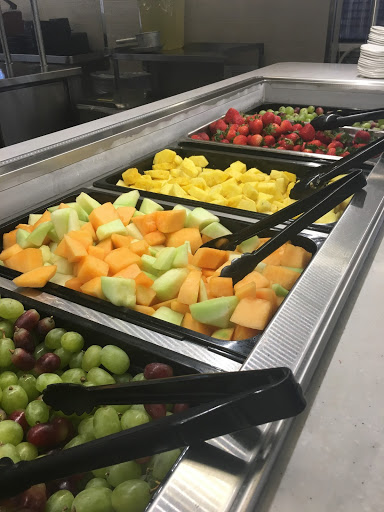 Two words: community center
The heart of every residence hall is the community center; it's truly one of the greatest resources you'll have access to as a student living in university housing. Aside from being the place you'll pick up your key when you move in, the community center has so many special things available just for its residents.
Don't want to bring a huge, heavy vacuum cleaner to college? The CC has ones you can check out. Lose your key? Ordinary apartments often charge up to hundreds of dollars to get a replacement, but the CC will make you a new one with a smile, free of charge. Want to watch Mamma Mia or play Sorry! with friends? The CC has all of that and more for you to borrow.
Everything you need in your home
Each residence hall has its unique set of perks. There are computer labs with printers and scanners. Off campus, you'll have to either purchase your own printer or make the trek to a library to print. There are soundproof music practice rooms with pianos. Off campus, you'll have to bring your own instrument and make sure your neighbors are okay with your music. There are group study spaces for those times when your team needs a space to get work done. Off campus, because of how tiny apartments are, it can be difficult to have a quiet study space, especially if you have noisy roommates.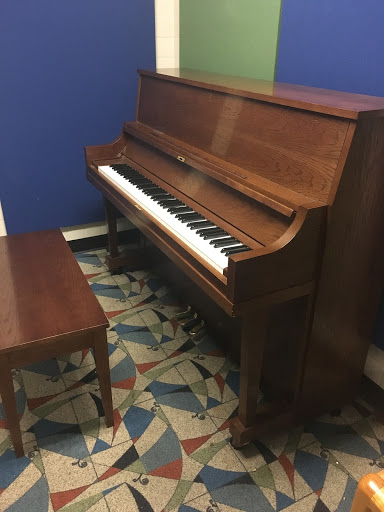 Good for the grades
Believe it or not, studies have shown that students who live in residence halls tend to have higher average GPA's than those who live off campus. When you live with hundreds of other students, you're bound to be able to find someone in your class who you can study with. Plus, with tons of study lounges equipped with whiteboards, printers, and couches, you can get your work done efficiently and comfortably.
Safety / Security
Living in a residence hall means that you and your belongings are safer than they would be if you lived off campus. The exterior door in each of the residence halls only allows residents of that building in, and your room's door automatically locks when closed. Not only is your room secured with a key card, the lock also requires a PIN, which adds an extra layer of security.
In addition, most dorms have an officer from Housing Security in the building at all times. It's important to keep all of your belongings secure, especially when your laptop has an important project on it that's due tomorrow.