Here at the University of Michigan, there are said to be two seasons: winter and construction. Unfortunately, some construction projects take more than one year to complete. As of the Fall 2018 semester, the Michigan Union is set to be closed until Winter 2020, the LSA Building is under renovation until Winter 2020, and the Kraus Building–soon to be the new Kinesiology Building–is under construction until Fall 2020. While the LSA Building is still semi-accessible and the Kraus Building was not a particularly popular study spot prior to its closure, renovations occur all the time at the University of Michigan, and you never know which one of your favorite buildings will (temporarily) shut down next.
It can be hard to accept that you will be without your favorite study spot for an extended period of time. As a student living in the West Quad area, I will have a Union-shaped hole in my heart as long as it is closed. That said, we all must move on at some point, even if it is just temporary. Here are three new places to explore while your favorite study spot is under construction.
1. The Fourth Floor of the Undergraduate Library (UGLi)
I am in the midst of my third year as a University of Michigan student, and I will be the first to admit that I have spent very little time at the UGLi. The first floor is loud and overcrowded, the second floor is louder and more overcrowded, and I have never been able to find my own table on the third floor. This year, however, I discovered the fourth floor of the UGLi.
If you are lucky, you can snag a table next to a window and enjoy some beautiful views of Ann Arbor. If those tables are taken, however (spoiler: they probably are), the tables near the elevators are great spaces to sprawl out and get work done on your own. This is not a collaborative study space by any means, as the fourth floor expects silence, but it is a great place to work for a couple of hours.
2. The School of Social Work Atrium
The School of Social Work, located across the street from the UGLi, is my pick for the most underrated study spot on campus. If you take the time to navigate the main floor of the school, you will be rewarded with a beautiful atrium that always has a seat available.
Maybe it's just nostalgia speaking, as this location reminds me of my elementary school's library, but I love going to the atrium for my medium-intensity work.
3. A Local Coffee Shop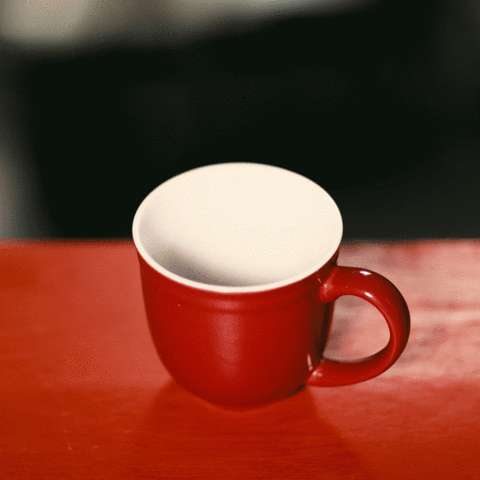 Are you stuck with an absolutely brutal assignment that you do not want to complete? Well, why not give yourself some extra motivation to get the work done by making an adventure out of it and trying out a new coffee shop?
Ann Arbor has a plethora of great coffee shops. For example, Roos Roast and Literati are two downtown staples. Espresso Royale is right on Central Campus, with locations available on both South University and State. And of course, there is a Starbucks near the State Theater and another if you go further downtown.
I'd recommend checking out Roos Roast and Literati, as they are both Ann Arbor staples, but you can't go wrong with any of these options (just don't let Literati's spectacular bookstore distract you if you have something urgent to complete).