Since classes are now online, I'm watching lectures from my home in the mountains of Virginia. I've found that you can really make any place a place for watching lectures or doing homework: working from a bed, the kitchen table, the living room, the closet, etc.
For your convenience, I have tried a range of different study sites and will give you a full review of each. I hope this helps you find a place that works best for you!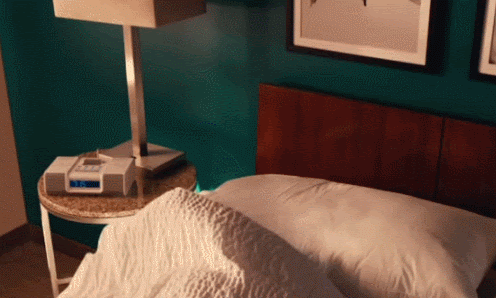 Location: Bed
Pros: Very comfortable. You stay warm.
Cons: Chances of falling asleep or taking a very long nap are remarkably high.
*
Location: Balcony
Pros: Great view of the outdoors and all of the beautiful birds, squirrels, and trees, which can help you stay calm.
Cons: You stare off into the distance. Birds, squirrels, and the occasional neighbor are suddenly much more interesting than your lectures.
*
Location: Closet
Pros: It's small, so you can't really do much more than study. You find clothes that you forgot you had in your closet.
Cons: The wifi signal is much weaker. Smaller space can be a little uncomfortable. 
*
Location: Kitchen (with Dalgona coffee!)
Pros: Access to food, so you never study hungry. Pretty much the only distraction that you can have is food.
Cons: There is a lot of very good food, so you keep eating and you don't really feel like eating and studying at the same time, so guess which one you do?
*
Location: Living room
Pros: With all of the space you have, you can really organize everything you need to do and come up with a great plan for what you're going to accomplish in the day. The sofa is also a very comfortable place to work.
Cons: Sometimes, the TV is on, which means you try to watch TV and watch your lecture, but you only have one set of eyes, so you might watch a little more TV than lecture.
*
Location: Any table or desk
Pros: Feels a little bit like you are studying in the library, which can be a familiar studying environment. Pretty much all you have to do is find the motivation to study.
Cons: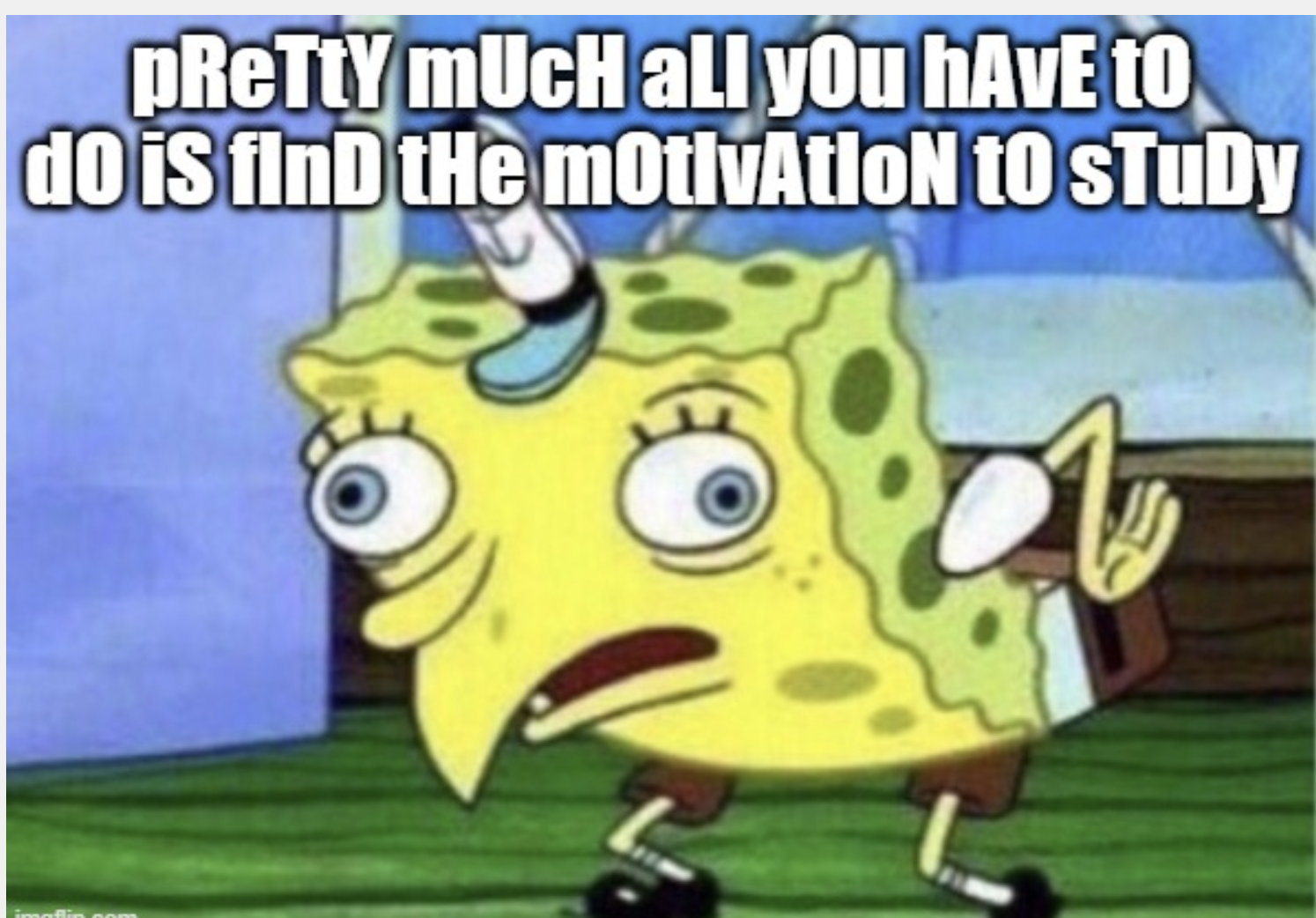 TL;DR - With the exception of the closet (cozy, but wifi gets a little wonky), they've all worked pretty well. 
Case in point: look at this amazing salad that my mom made me! (Anybody else like banana peppers in their salads?)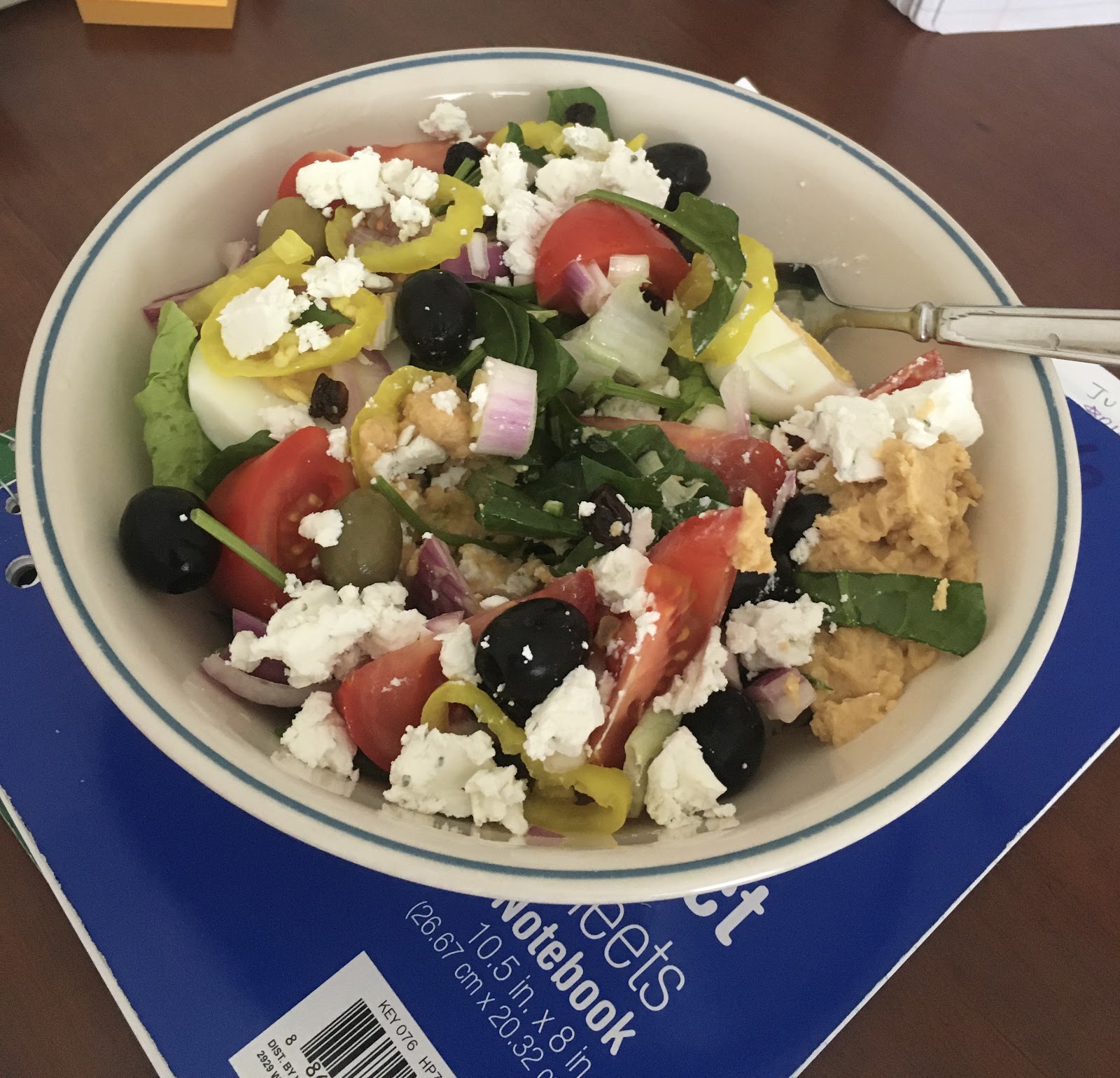 In all seriousness, health comes first. Studying is one of my jobs as a college student, but as a member of society, I owe it to myself and to everyone else to do my part to help stop the spread and flatten the curve. During this pandemic, I think it's important to be especially aware about the impact one's actions can have on others. So, join me as we stay at home, and hopefully, also study.