Student blogger, Yilin Yang (#Victors2020), shares how he navigated withdrawing from classes at U-M, and what he learned during the process. Head over to @UmichAdmissions story on Instagram to ask Yilin a question!  
---
Whenever I meet a new person, I first assume that they're anxious, fearful, lonely, stressed, depressed, falling behind on their coursework, haunted by insidious whispers that they are impostors utterly unworthy of their rank and station, or some combination of the above.
Personal experience and social media have taught me that this assumption is usually correct. Expectations and responsibility weigh heavy on us, and many of us wish for a break from it all.
I did just that during my sophomore year: by withdrawing from my classes partway through fall term.
And while my reasons were complicated – I was burnt out from working on a student design team the past summer; I was commuting to my classes from an apartment in Plymouth; I was, and to some extent still am, a Raging Perfectionist to whom getting a B was like getting struck by a bus and then getting struck again by another bus – they can all be boiled down to me being tired.
I had incredible stamina when I was in high school. In my mind, my grades were a direct function of how much time I spent working, and I could always squeak out an A just by sacrificing sleep and soldiering on.
For whatever reason, that stamina finally ran out; I just couldn't do it anymore. So I considered withdrawing from my classes.
What's the process?
The technical term for what I was considering – dropping all of my classes for an entire term – is a term withdrawal.
These work differently depending on when the withdrawal occurs. If you withdraw early enough in the term, then you're simply "disenrolling": you pay a small administrative fee but otherwise receive a full tuition refund. If you try to withdraw right before final exams, then you have to seek approval from the ꜱᴄʜᴏʟᴀꜱᴛɪᴄ ꜱᴛᴀɴᴅɪɴɢ ᴄᴏᴍᴍɪᴛᴛᴇᴇ; if they grant approval, you'll be allowed to withdraw, but you'll also be ineligible to enroll in classes the following term.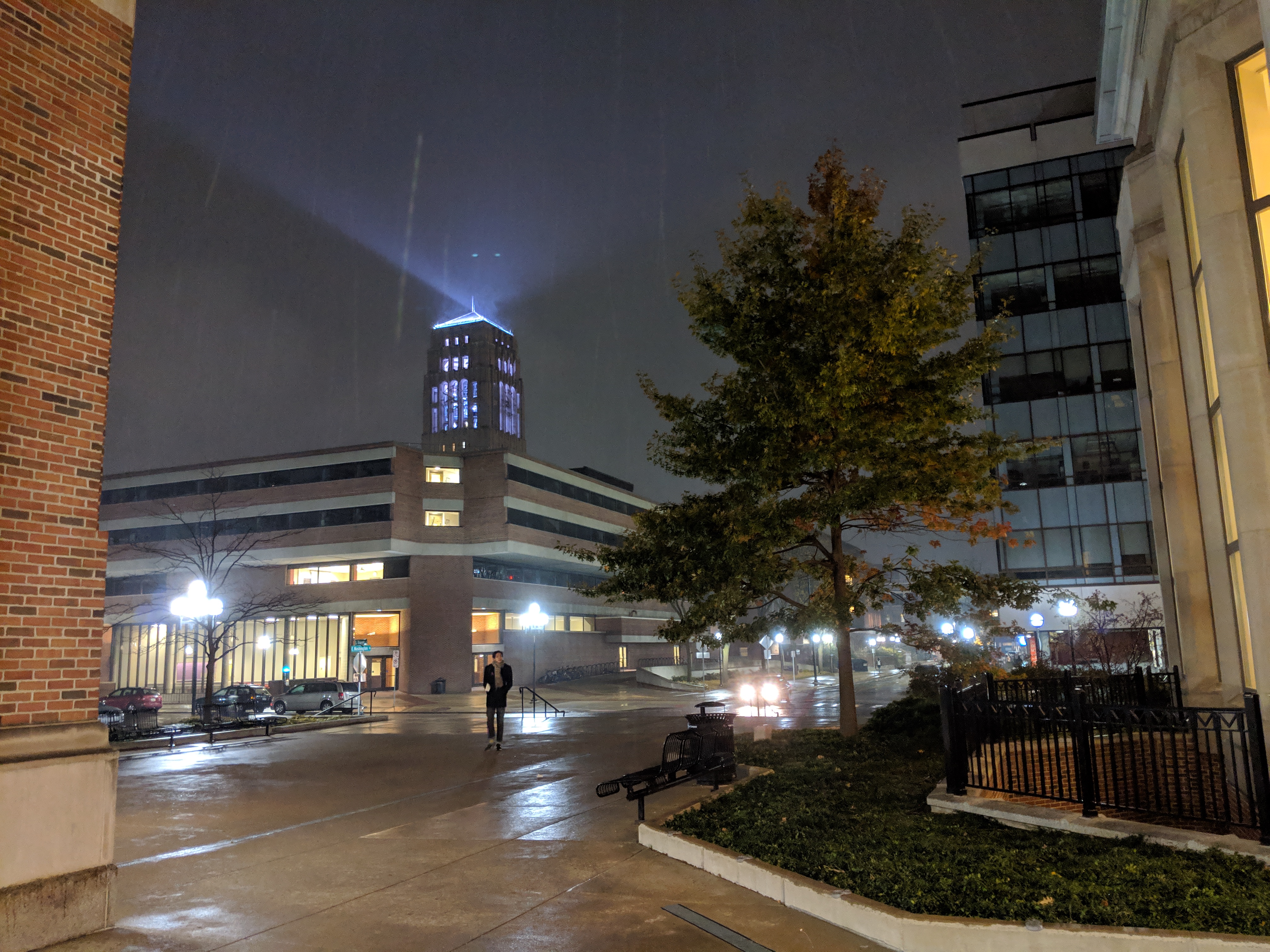 I withdrew midway through the term: this gave me a grade of "W" in all of my courses (which didn't affect my GPA) and refunded me half of the term's tuition fees.
I spoke with a number of people, including my parents, my older brother, my private counselor, and some close friends from high school. I scheduled an advising appointment with a professor in my department. This entailed filling out a web form: which professor, what date, what time, and what I'd like to discuss.
Unfortunately, as the EECS department is populated more densely than China, appointments were only available weeks in advance, and only with professors whose names I had never heard before. I noted their names, scampered over to RateMyProfessors, and zeroed in on the professors with tags like "ᴄᴀʀɪɴɢ" and "ᴀᴄᴄᴇꜱꜱɪʙʟᴇ ᴏᴜᴛꜱɪᴅᴇ ᴄʟᴀꜱꜱ". (The professor whom I chose – Professor Emily Graetz, if you're curious – turned out to be an Absolutely Wonderful Human Being, and she offered a great deal of encouragement in addition to explaining the term withdrawal process!)
Keep in mind,  the process I followed is based on my own set of circumstance; yours will vary based on your college, whether you have scholarships, whether you're on financial aid, whether you live in university housing, and so on. My best advice is to talk to an adviser – multiple advisers, if necessary. You can find links to some campus resources at the bottom of this post.
What was it like?
Reaching a decision was a struggle.
The voices in my head argued forcefully against term withdrawal: Inner Determination urged me to persevere, because I could triumph over anything if I just Believed In Myself; Inner Perfectionist maintained that a full term of W's would render me Permanently Unemployable; Inner Status Consciousness felt that a term withdrawal would brand me a Failure, that I would lose all respect from my peers, all fondness from my friends, and nobody would ever love me.
Even though the entire point was to take a break, I felt compelled to spend the rest of that term Being Productive, lest I return to my classes Permanently Unemployable. I took on personal projects to avoid the latter: modest goals, like contributing to an open-source to-do-list app on GitHub, and building SkyNet.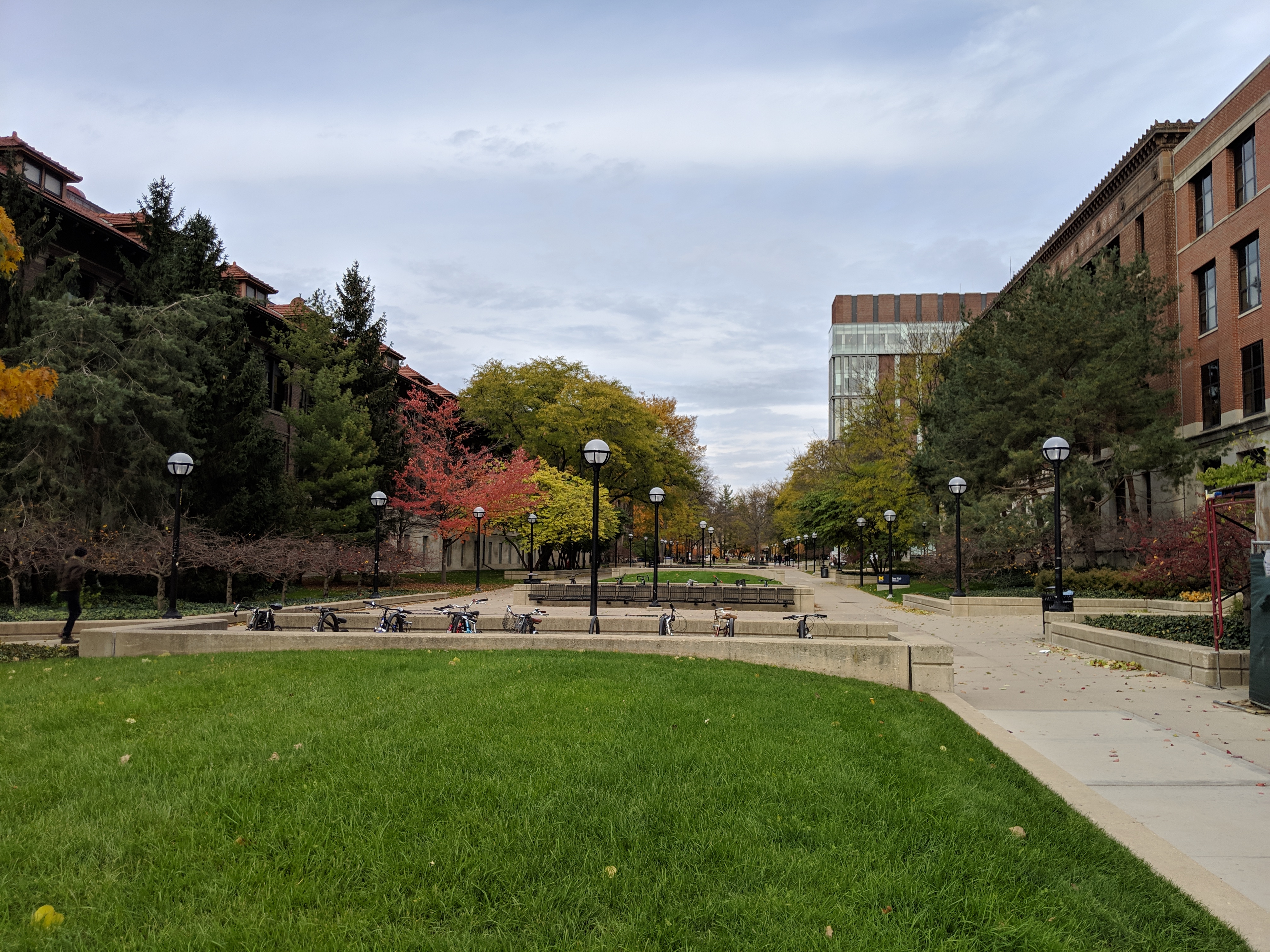 I still had MCard access to university buildings, so I would drive to campus to work on building SkyNet in the UGLi or the Dude. Every now and then, I would bump into friends I'd made during freshman year, and we'd ask each other how our lives were going.
I started working out and became Modestly Swole. I visited high school friends at neighboring universities. I hung out with my older brother's friends, most of whom are Michigan graduates, and talked about life post-graduation. I got into my first car accident. I made a Tinder account: for the first time in my life, I had a real girlfriend, and our relationship lasted almost a full calendar month.
It wasn't until December that my socially-conditioned workaholism fully ran out of steam. I did not finish coding for the to-do-list app, nor did I successfully destroy all humanity in a quest of mad hubris and vainglory; but as the new year approached, I did start to relax.
What did I get out of it?
New experiences and perspective.
Taking a semester off did not make me Permanently Unemployable. It barely even affected my plan of study: I came in with a monstrous amount of AP Credit, which I am Liberally Abusing to still graduate in four years. Relentless academic perfection proved much less necessary than I'd first thought.
I got to see the lives of my engineering friends from an outsider's perspective: not only was I not taking their classes, I wasn't taking any classes at all. There was a marked contrast between my friends' paroxysmal Stress and my total lack of real obligations that I could not stop seeing.
Being NEET gave me free time and free choice as to how to spend it. I made an effort to use that time altruistically (offering said friends emotional, academic, and tech support), but I also used a great deal of it "selfishly": doing aimless things that I enjoyed, trying new things that seemed worthwhile, and steering away from things that frustrated or bored me.
Performing a term withdrawal: notes and resources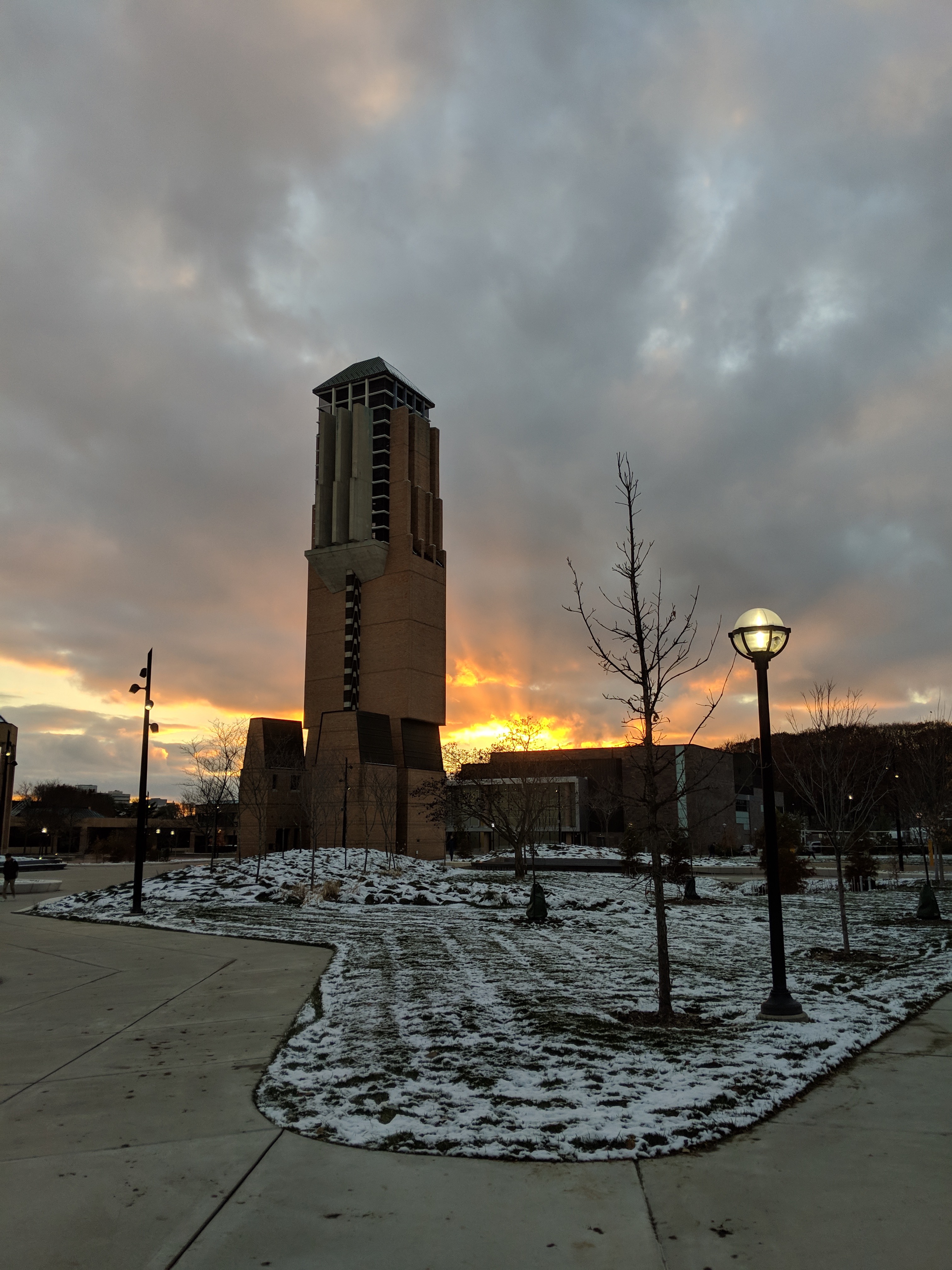 The following statements are based on personal experience or research I've done for this blog post, and they are only true to the best of my knowledge. If you intend to perform a term withdrawal, you should seek guidance from your advisors or from other university officials.
The process of initiating a term withdrawal differs between colleges, and there may be other factors you need to consider.
For me, an engineering student who lived off-campus and was not on financial aid, I only had to go to Room 145A on the ground floor of the Chrysler Center (no, not that one) and ask to perform a term withdrawal; I didn't need to provide documentation of anything except the reason for the withdrawal, which was literally a binary choice between "personal" or "medical."
Some scholarships require that you attend classes full-time for four years, and a term withdrawal may nullify those scholarships in all future years. If you perform a term withdrawal while on financial aid, the university may prorate your financial aid package for that term based on the length of your enrollment. More details on this can be found here.
Living in university housing requires signing a legally binding housing contract that, among other things, requires you to pay for room and board for the full academic year. If you plan to move out of university housing after a term withdrawal, you'll have to submit a petition for a contract termination, or reassign your contract to another student. More details on this can be found here.
If you're a student in the College of LSA, you can find information on term withdrawals here:
https://lsa.umich.edu/advising/policies-procedures/withdrawal.html
https://lsa.umich.edu/lsa/academics/lsa-academic-policies/registration-and-enrollment/withdrawal-from-the-college.html
If you're a student in the College of Engineering, you can information on term withdrawals here:
https://bulletin.engin.umich.edu/rules/transfer/
Students in the College of Engineering can also speak with the Office of Student Support and Accountability, which (among other things) helps to assist engineering students who are struggling with their physical and emotional health.
Students can schedule counseling appointments with the Counseling and Psychological Services (CAPS) office. CAPS also provides "embedded" counselors specializing in issues most relevant for students in particular academic units, including the College of Engineering; the LSA Comprehensive Studies Program; the School of Music, Theater, and Dance; the Ross School of Business; the Stamps School of Art and Design; the Taubman College of Architecture; the School of Public Health; the School of Social Work; and several others.
A full list can be found here.