The Adelia Cheever Program is a Theme Community open to first-year women interested in cultivating leadership development skills, prioritizing their health and wellness, and exploring global perspectives. Cheever is the oldest Theme Community on campus (100 years old next year!) so it has a very rich history here at the University of Michigan. Read below to learn more about Cheever of the past, present and future (hopefully you)!
Located on the fourth floor of Helen Newberry Residence Hall, the Cheever Theme Community offers residents opportunities to participate in bi-weekly Cheever chats and events.
Every year, the Adelia Cheever Board of Patronesses (consisting of Cheever alum) awards scholarships to qualified program participants, recognizing academic achievement and dedication to the legacy.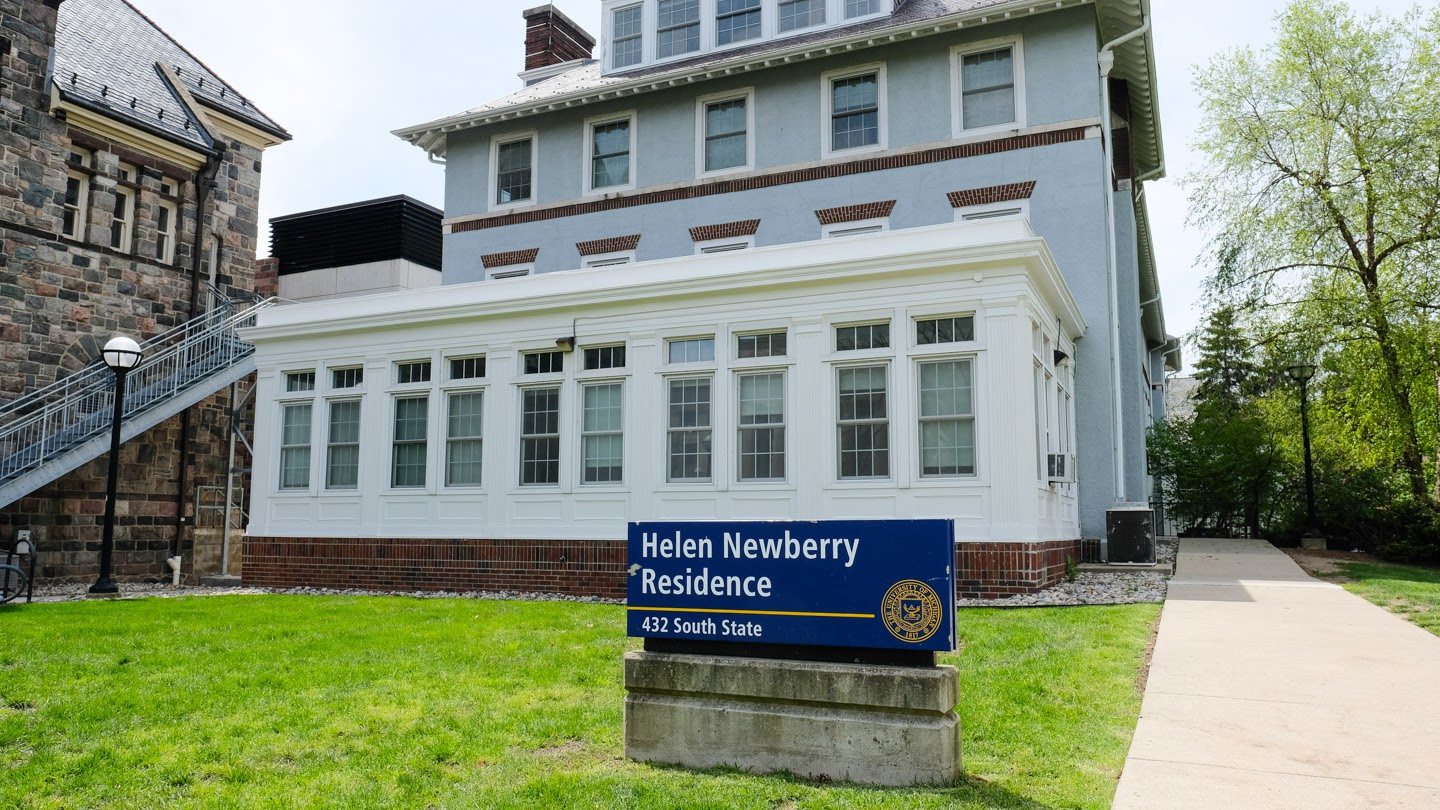 CHEEVER PAST
Hear from past Cheever participants about their experience in the Theme Community!
Alberta Auringer Wood, Adelia Cheever House Resident (1960 - 1963):
I still remember we Cheever gals being allowed to stay out very late in 1960 to go to hear John F. Kennedy on the campaign trail speaking at the Michigan union. It was a thrill to stand on top of a bicycle rack right in front of the podium to hear him speak. I think the topic was his proposal about the Peace Corps.
Candyce Hill, Cheever Scholar (2008-2012):
When I was in Cheever ('08-'12), we used to get together most nights as a big group and eat dinner in one of the dining halls. It was always so nice knowing I'd have a group of friends to spend time with in the evening. We were all in so many different classes and involved in a variety of other groups outside of Cheever, so the conversations we had over dinner were usually extremely interesting as we learned what everyone was doing around campus.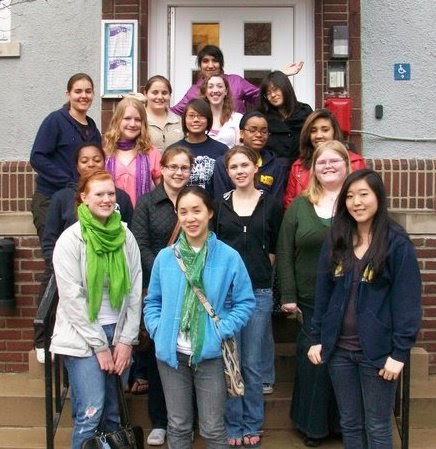 CHEEVER PRESENT DAY
Hear from current Cheever participants about their experience in the Theme Community!
Eleanor Campe, Cheever Scholar (2017-2020):
I have had so many fun Cheever memories over the past two years, but I think my favorites are when we had to paint the rock at the beginning of each school year. Both years we forgot to bring something to open the paint can with. My first year, we went to a neighboring house and borrowed a spoon to open the can with. This year we used a quarter to open it. These are fun memories for me because both years we had to come together as a team to brainstorm solutions on how to open the paint can and, once we opened the cans, we cheered wildly for each other. These are good memories for me because they involved teamwork, ingenuity, and started friendships among total strangers.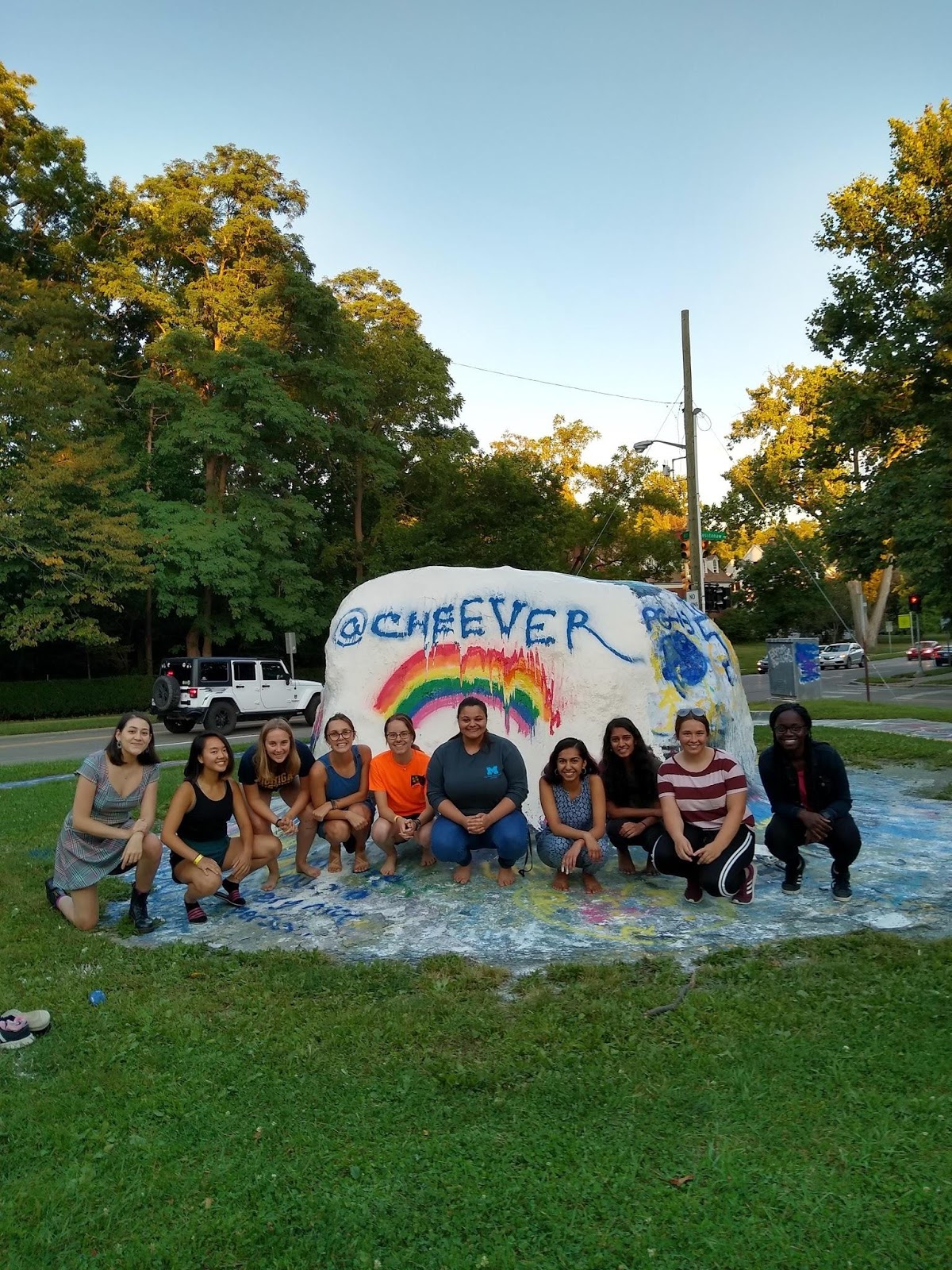 Rabi Osagie, Cheever Scholar and Cheever Residential Advisor (2018-2020):
I have several warm memories from being involved in the Cheever Program. Last year, I was part of the Global Perspectives committee. Through this group of women I was able to find others with an affinity for politics and global affairs. We had fun developing and presenting a news update at every Cheever chat. We also hosted several events, including:
A Gubernatorial debate watch party
A Culture Fair, in which Barbour/Newberry residents created and presented a booth about their culture, complete with a poster and an activity
A Valentine's Day Around the World Fair, in which residents learned about different Valentine's Day traditions from around the world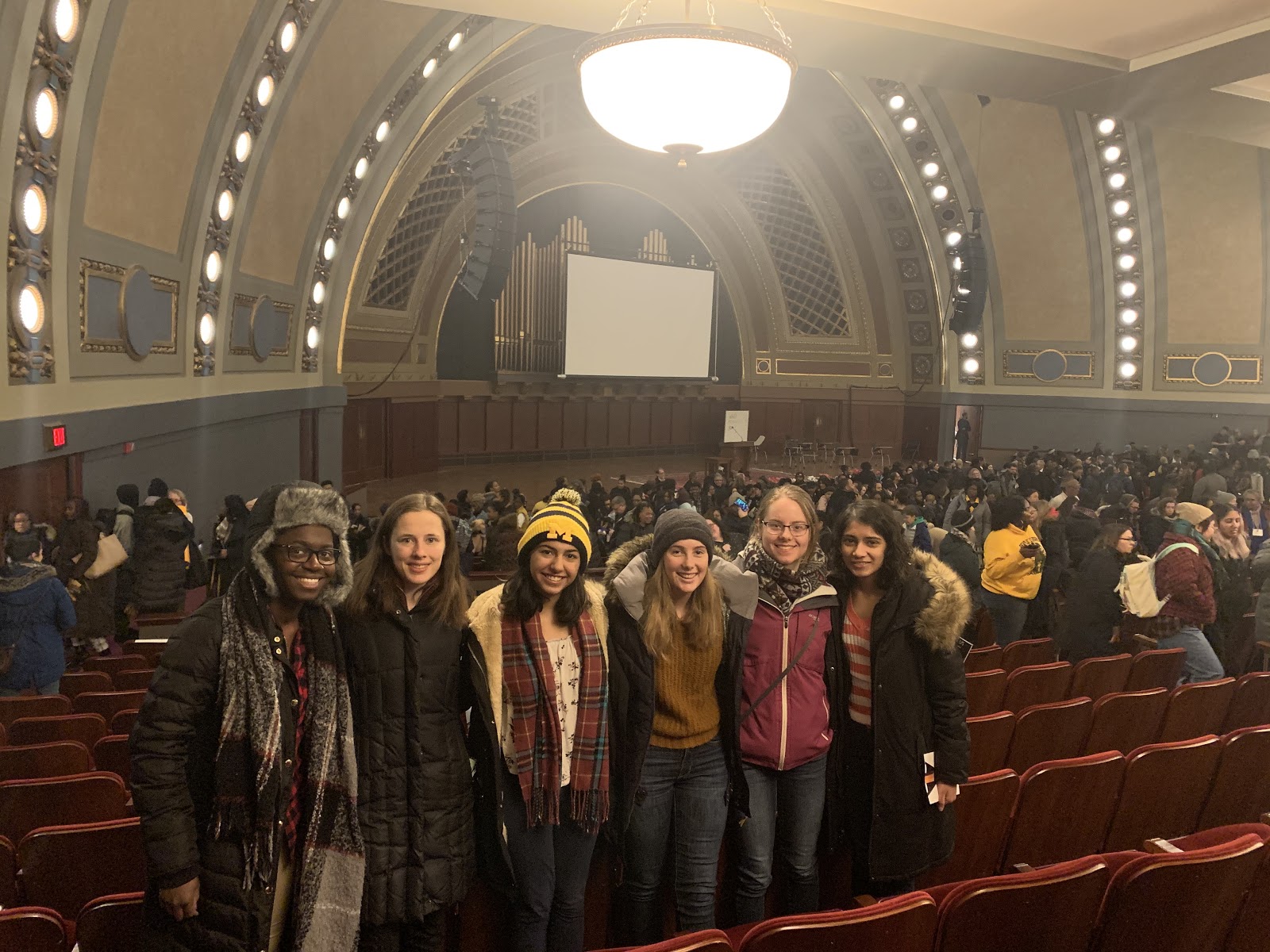 This is me with some of my residents attending the 2020 MLK Day Symposium Keynote Lecture by Angela Davis in Hill Auditorium. I am the first on the left.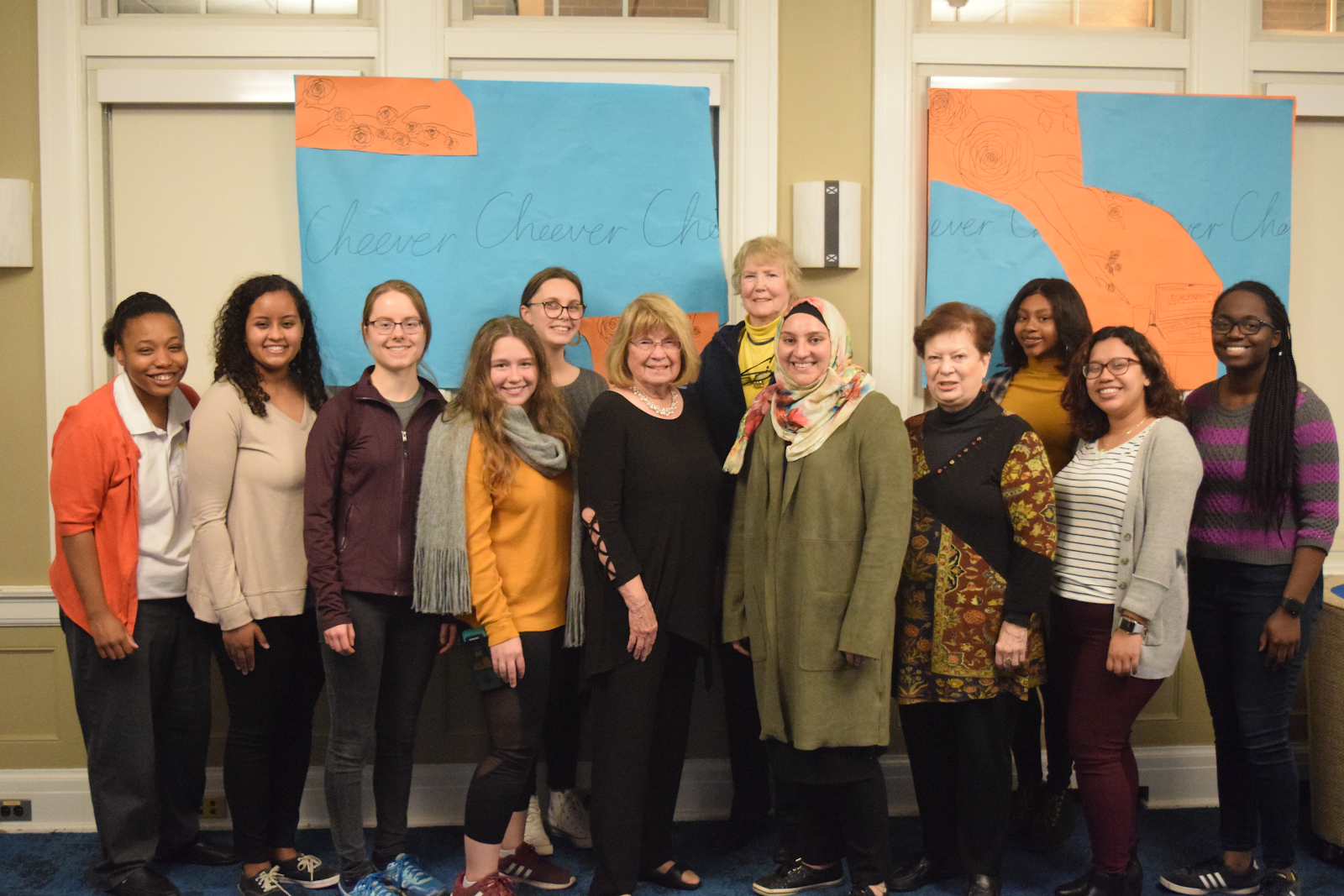 CHEEVER FUTURE
We hope that you can see yourself as a Cheever participant in the future!
Interested in applying to live in Cheever? Follow the steps below!
Read more about Cheever on our website here.
Complete the online University Housing application when you receive it via your umich email.
Fill out the Theme Community application.
All Theme Communities require short essay responses (included on the Theme Community application).
The priority deadline to submit a Theme Community application is May 6, 2020 at 11:59 p.m..
Students will be notified of their acceptance into a Theme Community throughout the month of June.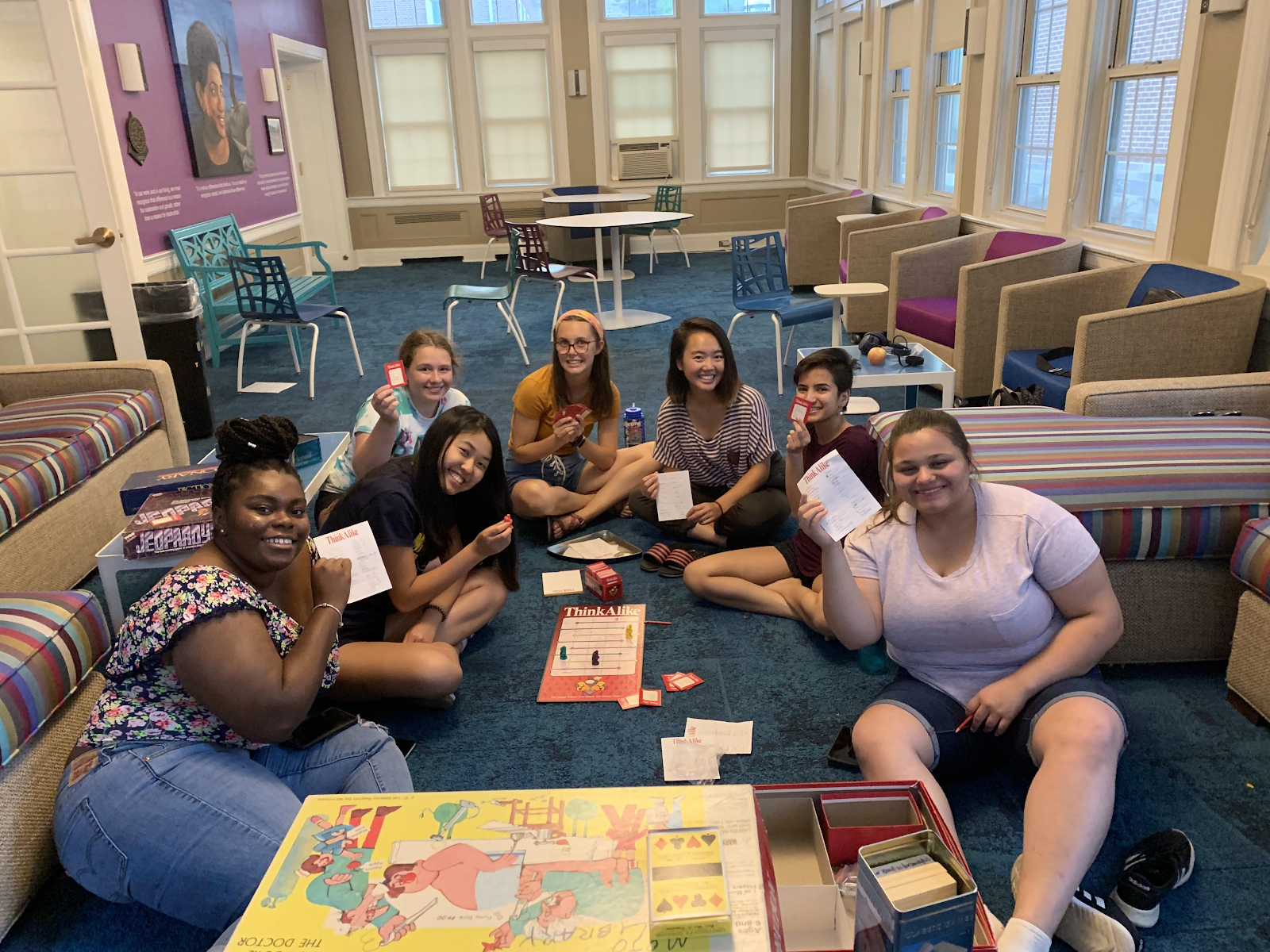 Questions?
Email us at themehousing@umich.edu