Best Value College in the State of Michigan
Attending college is an investment that can make a tremendous impact on your future. The lifetime earning gap between high school and college grads continues to widen as the economy changes. For most young people, earning a college degree has become the best way to prepare for meaningful careers with a promising future. While looking at schools, you should keep in mind both the total costs for your family and the overall long-term value of a degree from that college.
A World-class Opportunity in Your Own Backyard
Michigan is considered one of the world's top universities. The amazing resources and opportunities available at U-M attract exceptional faculty and students from every state and 100 countries.
When you graduate from U-M, you become part of one of the largest and most successful alumni networks — more than 630,000 strong —connecting you to many career and social opportunities beyond campus. Having a degree from a reputable school also allows U-M graduates to earn $1,000,000+ more in a lifetime than high-achieving high school graduates.
Six-year Graduation Rates
U-M: 93%
Public universities: 61% 
First-year Retention Rates
U-M: 97%
Public universities: 81%
Source: NCES.ed.gov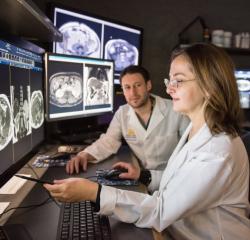 A wealth of information including career self-assessment, university resources, job search tools, and career planning information and resources.