To succeed in a rapidly changing and increasingly interconnected world, you need a stellar global education. That's why your learning has unlimited boundaries at the University of Michigan. In fact, Michigan is considered one of the best universities for gaining international experience.
You'll uncover multiple opportunities to travel abroad through M-Compass. A university-sponsored program, it allows you to not only travel the world, but prepare for the challenges of today's global workplace.
During the global pandemic, opportunities for travel and study abroad may be different. Please check with the program to see what is currently available.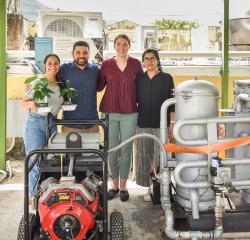 Travel with a professor and a group of like-minded students, and live and learn in another country.