International students thrive at the University of Michigan. At both the undergraduate and graduate level, they come from 130+ countries, representing a highly diverse global community. More than one-third of our international students are undergraduates.
Here, you will find an unmatched combination of excellence and opportunities in more than 280 undergraduate degree programs, faculty with national and international reputations for excellence in teaching and research, impressive facilities for every academic endeavor, and a safe place to live and learn in one of the best college towns in America. It all adds up to one of the most recognized degrees in the world.
** Please note that International students on temporary visas are not eligible for financial aid, and are expected to pay the full cost of attendance. **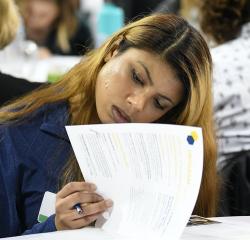 The essay demonstrates your ability to write clearly and concisely on a selected topic and helps you distinguish yourself in your own voice.