If you have completed an undergraduate degree and would like to take courses during the fall or winter terms at U-M, you can do so by filling out the Non-degree Application. This program is open only to students who are not seeking another undergraduate degree.
Non-degree seeking students who wish to take courses at U-M during spring and summer terms should complete the Guest Application.
Applications can be sent to ecredentials@umich.edu for processing. File size of attachments cannot exceed 10 MB.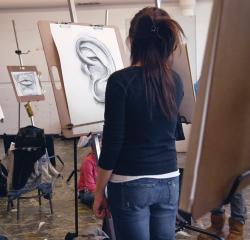 Non-degree seeking students who wish to take courses at U-M during fall and winter terms need to fill out this application.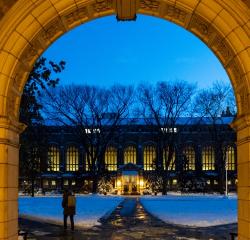 Non-degree seeking students who wish to take courses at U-M during spring and summer terms.
International Non-degree Applicants

It's important to review our international students admissions information. While many of the requirements are the same for non-degree applicants, please note the following information:

The application process: Although no application fee is required, you will need to submit official documentation of satisfactory academic achievement in earlier academic course work translated into English.
Non-native speakers: You are required to submit official TOEFL, IELTS, MET, Duolingo, etc. results. For more information, please visit the exams and visas page.
Your admission notification: You will not be able to register until the first day of classes. If you are applying to a school or college outside of LSA, the counseling office for that unit can help. Once you've been admitted, you will be sent a letter of admissibility and a certificate of eligibility for an appropriate nonimmigrant visa.
The registration process: If you register on the first day of classes, you may enroll only in those courses that still have spaces for additional students and for which you are qualified. Under immigration law, persons with F-1 and J-1 visas must register for a full-time course load (12 or more credits) during fall and winter terms (6 or more credits in spring half or summer half terms).
Your orientation: Non-degree students are not required to attend the orientation program; however, you are strongly encouraged to do so.
Your housing options: Although non-degree students have no priority for on-campus housing, the Housing Office should be able to place you in a residence hall if you so desire.
Financial aid: No loans or scholarships are available to non-degree students, although you can request permission to work part-time.
Auditing a Class

If you're at a point in your life where your education is no longer limited by degree and credit requirements, U-M has a vast array of opportunities for diversified study and self-development. U-M welcomes you to join the U-M community as a special auditor to gain access to listening privileges in courses of your choice, to utilize library facilities, and to attend concerts, lectures, and exhibits. No particular background is required, though you should be qualified to profit from the experience. Enrollment is under the status of "Special Auditor" at a reduced fee in academic units and courses that are open to this status. It is the responsibility of the enrolling auditor to determine whether the proposed course(s) is (are) available for audit by contacting the appropriate academic unit.

If you are seeking to audit one or several undergraduate classes, you may request an application by going to our Ask a Question service and in the title field type in Special Auditors Application. If you are interested in auditing graduate-level classes instead, contact the Rackham Graduate School at 734-764-8129 or email rackadmis@umich.edu.