Students applying to transfer must be in good standing, both academically and socially, at the institution(s) attended. We consider the college grade point average, the quality and quantity of transferable college credit, TOEFL/MET scores (if applicable), and the quality of high school credentials (including grades, strength of curriculum, and standardized test scores if provided) during the transfer review process. The closer a student is to having 60 transferable credits, the less the student's high school work will be used in the evaluation. 
In addition, there are specific admissions requirements for individual schools and colleges. Please refer to the links found at the bottom of this page for more information.
Application Materials
All LSA transfer students are required to submit the following prior to the deadline date:
Completed Common Application or Coalition Application, along with $75 application fee or fee waiver request* (Please note that both application options include specific University of Michigan questions, and there is no advantage to submitting one over the other.)
Final official high school/secondary school record, including 9th-12th grades and graduation date
GED results, if applicable
Official transcripts from all post-secondary institutions including college transcripts from any dual enrollment courses (We require an explanation for any Ws, Is, or gaps in education. Please provide this explanation in the "additional information" section of the Common Application, or in the "Education Interruption" section in the member questions area on the Coalition Application.)
List of all current and future courses 
Test Scores: MET, TOEFL, IELTS if English is not your first language. Optional: ACT/SAT (only tests taken as a high school student will be accepted). Students are welcome to self-report test scores directly on application.
Optional unless requested: Academic Evaluator/Instructor recommendation, college report, and midyear report 
Due to the COVID-19 pandemic and potential delays in receiving USPS mail, and limited staffing, we highly recommend that all required documents be submitted electronically. You can do so via your application vendor or an online document service such as Parchment, Scrip-Safe, SCOIR, National Student Clearinghouse, and so on. 
*You can apply for a fee waiver in the application if you meet certain criteria. Visit Enrollment Connect to view your application fee waiver status. International students are not eligible for fee waivers. In addition to the Michigan Indian Tuition Waiver granted by the state, the University of Michigan will waive all Common Application or Coalition Application filing fees for students who qualify as tribal-enrolled American Indian or Alaska Native applicants (Tribal Enrollment Number required). Applicants should check "Other Fee Waiver Request" and "American Indian or Alaska Native Tribal Enrollee" in the U-M specific portion of the application.  
GPA
Successful candidates usually will present a distinguished record of college study, earning a cumulative GPA of B (3.0 on a 4.0 scale) or better. In those schools/colleges where the number of applications exceed available spaces (e.g., College of Literature, Science, and the Arts), admission is highly competitive.
Suggested Curriculum
Our competitive LSA applicants will have completed coursework in the following disciplines: English Composition, Natural Science, Social Science, Foreign Language, Humanities, and Math. 
Required Tests
MET, TOEFL, or IELTS test scores are required of all speakers of English as a second language. Please see the exams and visas page for required score ranges.
Additional Requirements
Admissions requirements vary based on the school or college you will be applying to. Please visit these websites for more information:
Taubman College of Architecture and Urban Planning
Penny W. Stamps School of Art & Design
Stephen M. Ross School of Business
School of Dentistry - Dental Hygiene Program
School of Education
College of Engineering
School of Information 
School of Kinesiology
College of Literature, Science, & the Arts
School of Music, Theatre & Dance
School of Nursing
College of Pharmacy
School of Public Health
Gerald R. Ford School of Public Policy (Internal candidates only)
Winter Term Application Deadline
FAFSA Available
CSS Profile Available
Fall Term Application Deadline
Spring Half Term Application Deadline
Summer Half Term Application Deadline
Enrollment Deposit Deadline for Fall Term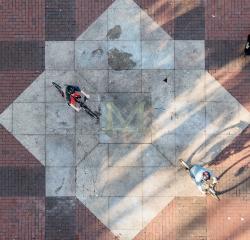 Completing the Common Application or Coalition Application is the first step in your application process.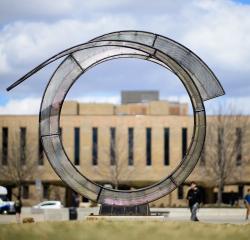 Completing the Common Application or Coalition Application is the first step in your application process.