Given the potential challenges of transferring to a new institution, we remain committed to ensuring your success and making your transition as seamless as possible. We are happy to assist you throughout the process and invite you to email the transfer team if you have any questions or concerns.
---
Myths & Misconceptions
MYTH: Even though I am getting straight As at my community college, my high school grades were bad, which will prevent me from getting into Michigan.
FACT: We look to see how much a student has grown in their academic preparation when reviewing applications for admission. The fact that your college grades are so much improved will actually work in your favor, because it shows us that you are moving in the right direction. We expect to see that as you begin taking upper-level courses (200/300 level), your grades will continue to improve. 
Talking about your struggles in high school and how you overcame them can also be an important part of your essay. In addition, your essay should also discuss any interruptions, withdrawals, or discrepancies. Each application receives multiple holistic reviews. We consider college work, grades, course distribution, and your high school record. Typically, transfer applications with junior standing (55 transferable credit hours) are given priority and high school work will have less of an emphasis during the evaluation. 
MYTH: Single parents can't attend the University of Michigan because there is no child care available.
FACT: There are many U-M students who are parents, and the university offers a range of child care services and resources to assist them. The university provides a child care subsidy to assist eligible students in meeting the cost of licensed child care. For more information about the U-M Child Care Subsidy, including how to apply, visit the Office of Financial Aid website.
MYTH: Transfer students are not awarded financial aid/loans/scholarships.
FACT: All students, including those who transfer to the U-M from other schools, may apply for and receive federal, state, and institutional financial aid. Like all incoming students, transfer students must apply for aid by completing a Free Application for Federal Student Aid (FAFSA) and a CSS Profile application. Visit the Office of Financial Aid's website for more information about how to apply for financial aid.
MYTH: The University of Michigan does not accept transfer students from community colleges.
FACT: For fall 2021, we received 1,364 transfer applications from community college students. Of those, 568 were admitted.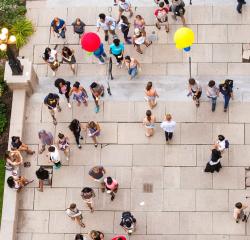 Learn about the Community College Summer Fellowship Program for currently enrolled community college students in Michigan interested in transferring to U-M.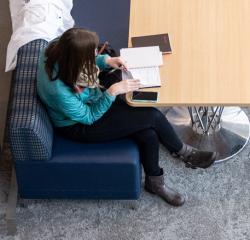 Changing Gears is a research program designed specifically for community college transfer students who are enrolled at the University of Michigan.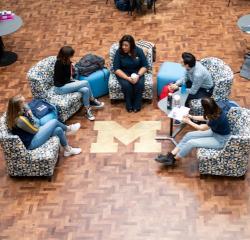 With support from OAMI, students prepare for a successful transition to U-M from our partnering community colleges across southeast Michigan.